Imagine stepping into a place where the sun pierces through the fog, creating a mesmerizing display of light and shadow. Welcome to Temecula, located in the heart of Southern California, a city with a name derived from the Luiseño indigenous word "Temecunga". Translated as "Where the sun crosses the fog", this enchanting destination offers a fascinating blend of history, natural beauty, and vibrant culture. With its proximity to major cities like San Diego, Los Angeles, and Orange County, Temecula has become a beloved getaway for locals and visitors alike. From military families to wine enthusiasts, Temecula has something to offer everyone. So come and discover the rich heritage and charm of this captivating city!
What Does Temecula Stand For?
Temecula, a city located in Southern California, has a rich history and offers a wide range of attractions and activities for both residents and visitors. In this article, we will explore the meaning of the name Temecula, its geographical location, military presence, attractions and activities, cost of living, tourism, history, real estate and investment opportunities, neighborhoods, and public transportation options.
The meaning of the name Temecula
The name Temecula originates from the Luiseño indigenous word "Temecunga," which is composed of two parts: "temet" meaning "sun" and "-ngna," which translates to "place of." The Spanish interpreted and spelled the word as "Temecula," which can be translated as "Where the sun crosses the fog." Additionally, it is believed that the name is an Anglicization of Tenmacura, which is the place where the skies form a tent or a misty place.
The origin of the name
The name Temecula has deep roots in the history of the region. It reflects the indigenous culture and heritage of the Luiseño people who inhabited the area for centuries before the arrival of European settlers. Understanding the origin of the name is not only a way to appreciate the cultural significance but also helps to grasp the identity and meaning behind the city of Temecula.
Interpretation by the Spanish
When the Spanish arrived in the region, they encountered the Luiseño people and their language. As they tried to interpret and spell the indigenous words, they settled on the name "Temecula" as the closest approximation of the original word. The Spanish interpretation reflects their understanding of the area's geographical features, as they translated the meaning of the name to "Where the sun crosses the fog."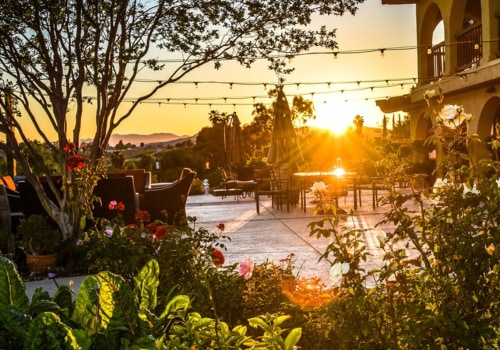 Location and Access
Temecula is located in Southern California and is nearly equidistant from major cities such as San Diego, Los Angeles, and Orange County. Its geographical location is one of the factors that make it an attractive place to live or visit. The city is conveniently served by Interstate 15 and California State Route 79, providing easy access to surrounding areas.
Proximity to major cities
Temecula's location puts it within a manageable distance from major cities in Southern California. It is approximately 60 miles north of San Diego, 90 miles southeast of Los Angeles, and 52 miles south of Riverside. This proximity allows residents of Temecula to enjoy the cultural, entertainment, and employment opportunities offered by these metropolitan areas while still enjoying the quieter and more relaxed atmosphere of Temecula.
Transportation options
Temecula offers various transportation options for residents and visitors. In addition to the major highways, the city is served by the Riverside Transit Agency (RTA), which provides bus service to Temecula and the entire Riverside County. The RTA offers convenient and affordable transportation for those who prefer not to drive or who are visiting the city without a car.
Military Presence
Temecula is home to many military families due to its proximity to several military bases. The vicinity of Camp Pendleton, MCAS Miramar, March Air Reserve Base, and San Diego naval bases attracts military personnel and their families to settle in Temecula. The city is proud to support and welcome the military community, offering a range of services and resources tailored to their needs.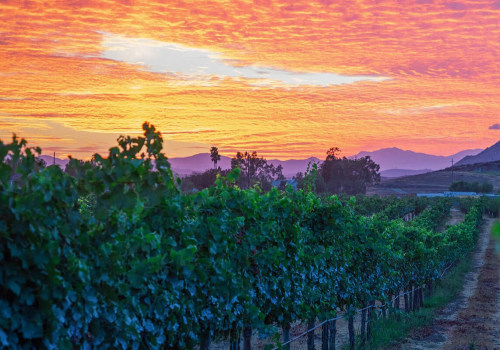 Attractions and Activities
Temecula is known for its many attractions and activities that cater to a diverse range of interests. From world-renowned wineries to hot air balloon rides over picturesque landscapes, the city has something for everyone. Visitors can indulge in wine tasting, explore outdoor activities, capture Instagram-worthy moments, and enjoy the award-winning wines produced in the region.
Wineries in Temecula
One of the most popular attractions in Temecula is its wineries. The city is home to a thriving wine industry, with more than 40 wineries scattered throughout the area. Visitors can embark on wine tours, participate in tastings, and learn about the winemaking process. Temecula's wineries are known for their high-quality wines, making the city a must-visit destination for wine enthusiasts.
Hot air balloon rides
For those seeking a unique and breathtaking experience, Temecula offers hot air balloon rides. Floating above the picturesque landscapes of vineyards and rolling hills, visitors can take in the panoramic views from above. This activity is not only thrilling but also provides an opportunity to appreciate the beauty of Temecula from a different perspective.
Instagram-worthy spots
Temecula is a haven for Instagram enthusiasts. The city is full of picture-perfect spots, from the Old Town district with its charming architecture and vintage vibes to the vineyards and scenic landscapes that provide a stunning backdrop for photos. Whether it's capturing the sunset over the vineyards or exploring the colorful murals in town, Temecula offers endless opportunities for Instagram-worthy shots.
Outdoor activities
Nature lovers and outdoor enthusiasts will find plenty to do in Temecula. The city and its surroundings are home to many parks, hiking trails, and recreational areas. Visitors can go hiking, biking, or horseback riding in the scenic countryside, or enjoy a picnic in one of the many parks. Temecula's mild climate makes it an ideal destination for outdoor activities throughout the year.
Award-winning wines
Temecula's wineries have gained recognition for their exceptional wines. The region has received numerous awards and accolades for its winemaking expertise. From world-class reds and whites to unique blends, Temecula's wineries offer a diverse range of flavors to satisfy any wine connoisseur's palate. Visitors can indulge in tastings and discover the craftsmanship that goes into producing these award-winning wines.
Cost of Living
When considering a move to Temecula or a visit to the city, it's vital to understand the cost of living.
Housing costs
The cost of housing in Temecula varies depending on factors such as location, size, and amenities. As a popular residential destination, the city offers a range of housing options to suit different budgets. Whether you're looking for a spacious single-family home or a more affordable apartment, Temecula has options available. It is advisable to research the current real estate market and work with a local agent to find the best housing option within your budget.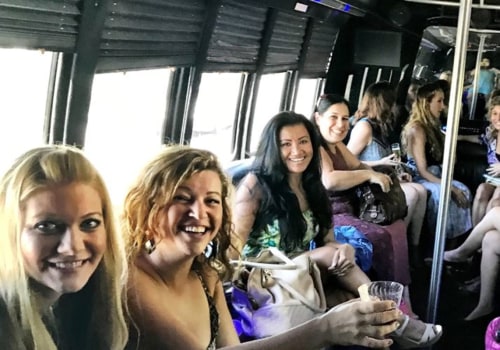 Cost of necessities
In addition to housing costs, it's important to consider the overall cost of living, including everyday necessities such as groceries, utilities, transportation, and healthcare. The cost of these essentials in Temecula is generally comparable to the surrounding areas, although prices may vary depending on individual preferences and lifestyle choices. It is recommended to create a budget and have a realistic understanding of your financial requirements before making a decision to live or visit Temecula.
Tourism in Temecula
Temecula attracts tourists from near and far with its unique blend of attractions and activities. Whether you're interested in wine tasting, exploring the history and culture of the region, or simply enjoying the scenic beauty, Temecula has something to offer.
Reasons to visit
There are numerous reasons why Temecula is worth a visit. The city's wineries are a major draw for wine enthusiasts, offering a chance to sample award-winning wines and learn about the winemaking process. The picturesque landscapes and outdoor activities provide a perfect escape for nature lovers. The rich history of the region, including its indigenous heritage and Mexican influence, adds a cultural dimension to the visit. Temecula's proximity to major cities also makes it an ideal weekend getaway or a stopover while exploring Southern California.
Guide for visitors
For visitors planning a trip to Temecula, it is helpful to plan ahead and make the most of your time in the city. Start by exploring the different wineries and vineyards to create an itinerary that suits your taste. Consider taking a hot air balloon ride to experience the breathtaking views of the region. Explore the historic Old Town district, visit museums, and learn about the history and culture of Temecula. Take advantage of the outdoor activities and enjoy the scenic beauty of the surrounding countryside. Plan your visit during one of the events or festivals that showcase the best of Temecula's food, wine, and culture.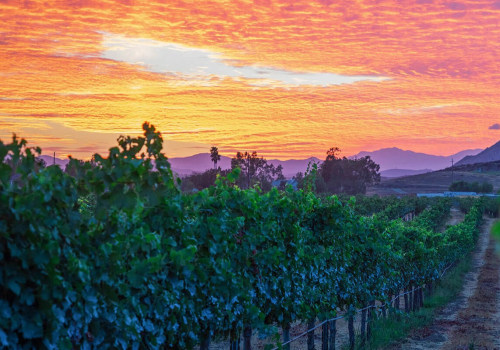 History of Temecula Valley
Understanding the history of Temecula Valley provides insight into the city's heritage and development. The region was inhabited by indigenous people, with the Luiseño being the primary tribe. The discovery of the area by Spanish explorers and subsequent Mexican influence played a significant role in shaping the history and culture of Temecula.
Early settlements
The Temecula Valley has been inhabited for thousands of years, with evidence of indigenous settlements dating back to ancient times. The Luiseño people were the original inhabitants of the region, living off the land and relying on the natural resources available.
Influence of Mexico
In the early 19th century, the region came under Mexican rule after Mexico gained independence from Spain. The Mexican influence is still evident in the culture, architecture, and food of Temecula. Mexican settlers established ranchos in the area, engaging in agriculture and cattle ranching.
Incorporation into Riverside County
Temecula became part of Riverside County in 1893. The city's growth and development accelerated in the 20th century, fueled by factors such as improved transportation infrastructure and the establishment of military bases in the vicinity. Today, Temecula continues to thrive as a vibrant city with a rich history and a promising future.
Real Estate and Investments
Temecula's real estate market offers opportunities for those looking to invest in residential or commercial properties. The city's growth, coupled with its desirability as a place to live and visit, makes it an attractive destination for real estate investments.
The real estate market in Temecula
The real estate market in Temecula has experienced steady growth in recent years. The demand for housing in the area, combined with limited inventory, has contributed to rising prices. Whether you're interested in purchasing a home for your family or investing in rental properties, working with a local real estate agent can help you navigate the market and find the right opportunity.
Advantages of investing in Temecula
Investing in Temecula offers several advantages. The city's strong economy, coupled with its desirable location and amenities, makes it an ideal place to invest in real estate. The presence of military bases in the vicinity contributes to a stable rental market, with many military personnel and their families looking for housing in the area. Additionally, the city's tourism industry provides opportunities for those interested in vacation rentals or commercial investments.
Neighborhoods in Temecula
Temecula is home to several distinct neighborhoods, each with its own character and amenities. Whether you prefer a gated community, a suburban neighborhood, or a rural setting, Temecula has options to suit different preferences.
Top neighborhoods in the city
Some of the top neighborhoods in Temecula include Redhawk, Wolf Creek, Harveston, and Morgan Hill. Redhawk is known for its golf course and scenic views, while Wolf Creek offers newer, master-planned communities. Harveston features a picturesque lake and a sense of community, while Morgan Hill is known for its luxury homes and hillside location. These neighborhoods, along with several others, offer a variety of housing options and amenities to residents.
Public Transportation Options
Temecula provides various public transportation options for residents and visitors, ensuring convenient access within the city and to surrounding areas.
Bus services in Temecula
The Riverside Transit Agency (RTA) operates bus services in Temecula and throughout Riverside County. The RTA provides convenient and affordable transportation options, connecting residents with neighboring cities and towns. Bus routes, schedules, and fares can be obtained through the RTA's website or by contacting their customer service.
Transportation alternatives without a car
For those visiting Temecula without a car, there are transportation alternatives available. Taxis, rideshare services, and private car services can be utilized to travel within the city. Additionally, bike rentals and walking are viable options for getting around certain areas of Temecula. Planning your itinerary and identifying the transportation options that best suit your needs will ensure a smooth and enjoyable visit to Temecula.
In conclusion, Temecula offers a unique blend of natural beauty, history, culture, and modern amenities. Whether you are a resident or a visitor, there are countless attractions, activities, and opportunities to explore in this vibrant city. From wine tasting to outdoor adventures, Temecula has something for everyone. With its convenient location, affordable housing options, and diverse neighborhoods, Temecula stands as a testament to the best that Southern California has to offer.