Located on the far end of Rancho California Road, Doffo Vineyard & Winery offers a unique and tranquil retreat in Temecula Valley. Founded in 1997 by Marcelo Doffo, this family-owned winery boasts 15 acres of lush vineyards and a dedication to producing top-quality wines, focusing on the vineyard as the foundation of winemaking. Doffo crafts small-batch wines known for their intense flavors and complex structures. In addition to wine tastings, guests can explore the MotoDoffo Vintage Motorcycle Collection and enjoy events ranging from guest chef collaborations to live performances by local artists. Whether you're a wine enthusiast, a motorsports lover, or simply seeking a peaceful escape, Doffo Vineyard & Winery is a must-visit destination in Temecula Valley.
Discover Doffo Vineyard & Winery
Location and Background
Welcome to Doffo Vineyard & Winery, a hidden gem in the beautiful Temecula Valley. Located slightly off the beaten path on Rancho California Road, this family-owned and operated winery has been a staple in the area since its establishment in 1997 by Marcelo Doffo.
Vineyard and Winemaking Philosophy
Doffo Vineyard & Winery features 15 acres of lush vineyard, focusing on meticulous care and cultivation. Drawing on his experiences working on the family farm in Argentina, Marcelo instilled the philosophy that good winemaking begins in the vineyard. With this in mind, every step of the winemaking process at Doffo is carefully curated to produce small lot wines known for their intense flavor and complex structure.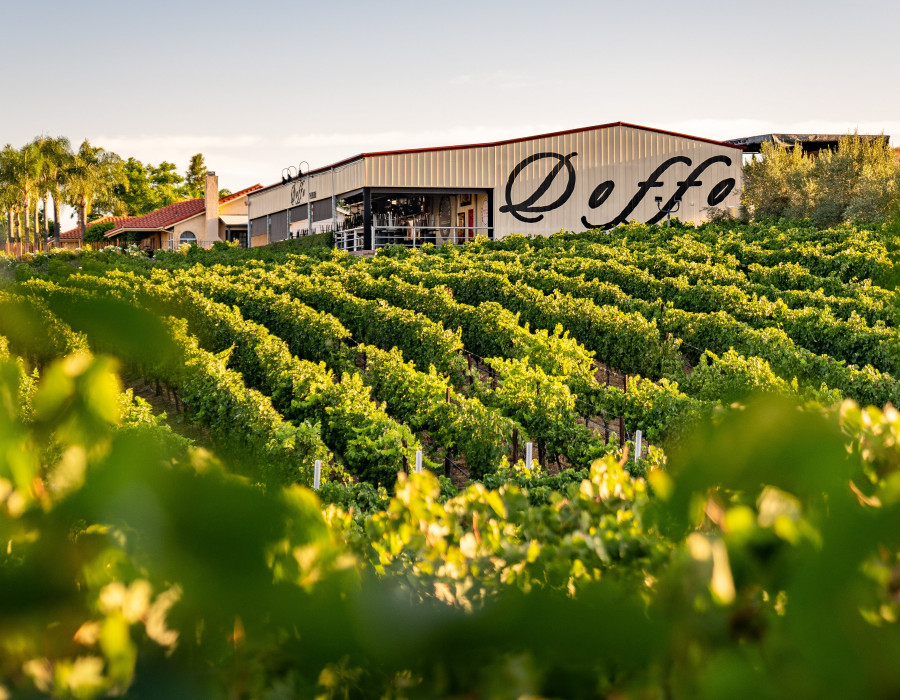 Wine Tasting and Experience
When you visit Doffo Vineyard & Winery, be prepared for a delightful wine-tasting experience. The tasting room offers a variety of wine tasting offerings, allowing you to sample the different wines produced on-site. As you indulge in the exquisite flavors, you can enjoy the scenic patios or relax atop Collina di Amore, also known as the Hill of Love. The relaxed and welcoming atmosphere at Doffo is perfect for wine enthusiasts looking to unwind and savor the moment.
MotoDoffo Vintage Motorcycle Collection
Adjacent to the tasting room is the MotoBarrel Room, where you can find the impressive MotoDoffo vintage motorcycle collection. Motorcycle enthusiasts will be captivated by the display of these meticulously restored bikes, showcasing the family's passion for motorsports. If you want to take a piece of the experience home with you, the MotoBarrel Room also offers an extensive selection of MotoDoffo apparel and merchandise.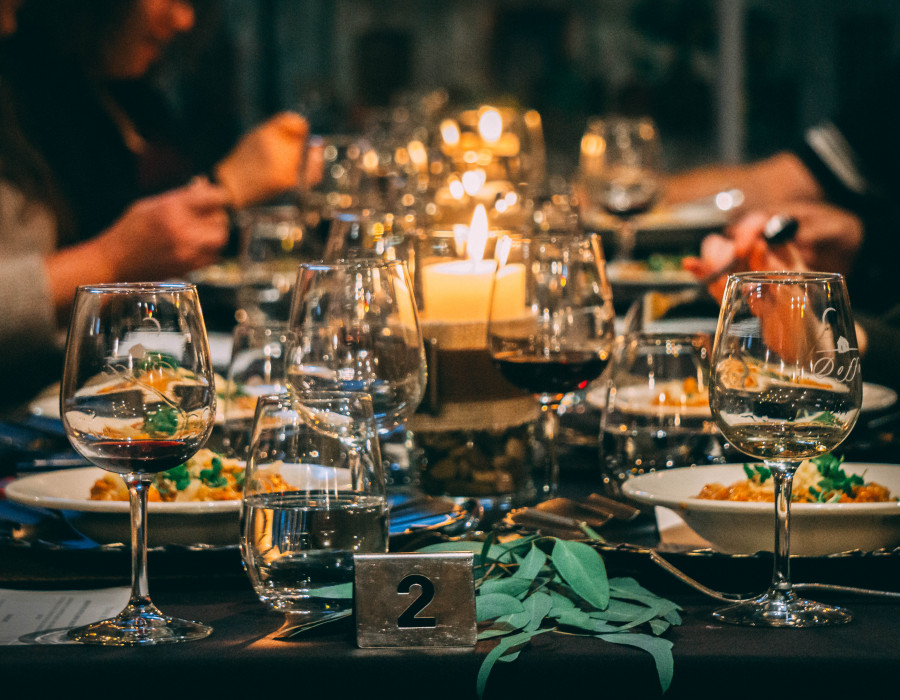 Events and Private Venue
Doffo Winery is not just a place for wine tasting; it is also a destination for unforgettable events. Regularly hosting events for wine club members and the general public, Doffo invites special guest chefs and provides live performances by local bands and comedians. Whether it's a wine club gathering or a public event, Doffo offers a diverse range of experiences to enhance your visit. Additionally, the winery's stunning event venues have made it a premier choice for private events, including weddings, anniversary parties, corporate events, and fundraisers.
Upcoming Events at Doffo Vineyard & Winery
Make sure to check out the exciting upcoming events at Doffo Vineyard & Winery that are open to the public:
MotoGP Watch Party: Grand Prix of Catalunya
Watch The Grand Prix Of San Marino & Rimini Coast At Doffo
Tango in the Vines – Celebrating Marcelo Doffo's Birthday
Watch The Grand Prix Of Japan At Doffo
With such a diverse lineup of events, Doffo ensures there is always something exciting happening for visitors to enjoy.
Amenities and Services
Doffo Vineyard & Winery offers a range of amenities and services to enhance your visit. Guided tours are available, providing an insightful look into the winemaking process and the history of the vineyard. The winery also boasts beautiful wedding and event spaces, making it the perfect setting for any special occasion. Doffo understands the importance of including furry family members in your visit and is dog-friendly. Families with children are also welcome to enjoy the winery's facilities. Live music events further amplify the pleasant ambiance at Doffo, creating a vibrant atmosphere. Don't forget to visit the gift shop to find unique souvenirs and treasures to take home.
Tasting Room Information
Here are the details you need to know about Doffo's tasting room:
Location: 36083 Summitville Temecula, 92592
Phone: 951.676.6989 or 866.469.8466
Owned by the Doffo Family
Established in 1997
Winemakers: Damian & Marcelo Doffo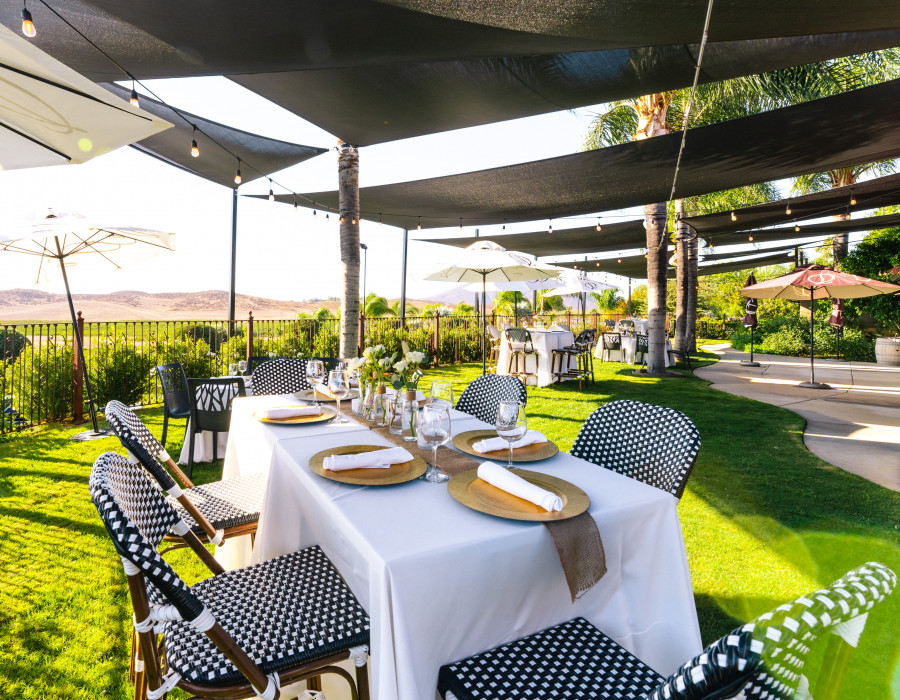 Food Services
Indulging in wine tasting often builds up an appetite, and Doffo Vineyard & Winery has you covered. On Saturdays and Sundays, you can feast on delectable bites from the Fuego Y Sal Food Truck. For those visiting on other days of the week, casual bites are available to satisfy your cravings.
Hours of Operation
Doffo Vineyard & Winery welcomes visitors daily from 11:00 am to 5:00 pm. With open doors seven days a week, everyone, regardless of age, can enjoy the warm hospitality and create their own memorable experiences at Doffo.
Discover the tranquil charm of Doffo Vineyard & Winery and immerse yourself in the world of exceptional wines, vintage motorcycles, and unforgettable events. Plan your visit today and embark on a journey of taste, passion, and pure enjoyment.