Imagine yourself stepping into Luke's On Front, a rooftop restaurant and bar nestled in the heart of Temecula, CA. As you enter, you are immediately captivated by the stunning panoramic views of downtown Old Town Temecula that stretch out before you. The scent of delicious seafood wafts through the air, enticing your taste buds. Whether you're in the mood for fresh seafood, hearty salads, juicy burgers, flavorful pasta, or satisfying sandwiches, Luke's On Front has you covered. With their extensive menu and full bar, they cater to all culinary preferences and offer vegan, organic, and gluten-free options. Combining delectable cuisine with breathtaking views, Luke's On Front is the perfect destination for a delightful dining experience.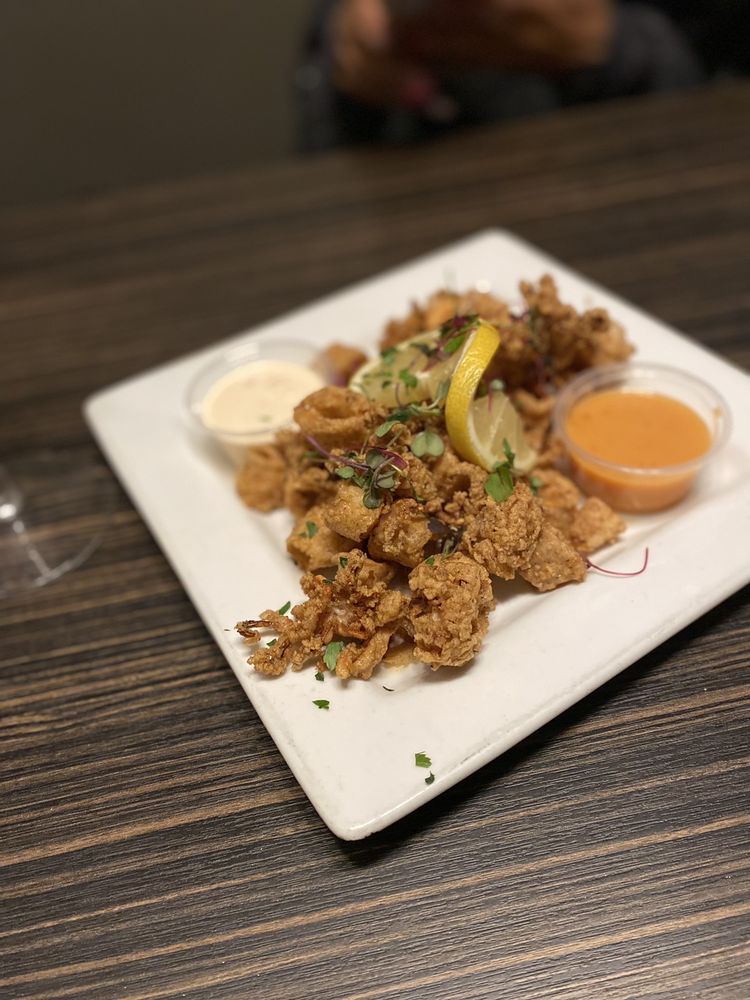 About Luke's On Front
Luke's On Front is a rooftop restaurant and bar located in the heart of Temecula, California. Situated in the scenic downtown Old Town Temecula, this establishment offers a delightful combination of delicious cuisine, stunning views, and a vibrant ambiance. Whether you're looking for a romantic dinner for two, a fun night out with friends, or a venue for a special event, Luke's On Front has something to offer for everyone.
Location
Luke's On Front boasts an enviable location in Temecula, CA. Perched on a rooftop, the restaurant provides breathtaking panoramic views of the cityscape. As you dine, you can revel in the sight of the charming Old Town Temecula, with its picturesque blend of historic buildings, vibrant shops, and lively atmosphere. From the rooftop, you can also catch a glimpse of the mesmerizing sunset, providing an unforgettable experience for diners.
Menu Options
At Luke's On Front, you'll find a diverse menu that caters to a wide range of tastes and preferences. From fresh seafood to hearty non-seafood options, there's something for everyone to enjoy.
Seafood Fare
For seafood lovers, Luke's On Front offers an array of tantalizing options. Whether you prefer a delicate and flaky fish or a hearty platter of grilled seafood, the restaurant has you covered.
Fresh Catch of the Day: Indulge in the freshest seafood available with Luke's daily offering of the catch of the day. Prepared with care and accompanied by delectable sides, this dish is a must-try for seafood enthusiasts.
Grilled Seafood Platter: Dive into a delectable medley of grilled seafood with Luke's Grilled Seafood Platter. This generous platter features a variety of perfectly cooked fish, shrimp, and scallops, all seasoned to perfection.
Seafood Linguine: Lose yourself in the flavors of the sea with Luke's savory Seafood Linguine. Featuring a delicate blend of seafood, garlic, and herbs, this classic pasta dish is a crowd favorite.
Non-Seafood Options
For those who prefer non-seafood options, Luke's On Front offers a variety of delectable dishes that are sure to satisfy.
Salads: Luke's features a selection of fresh salads that are packed with flavor and seasonal ingredients. From crisp Caesar salads to vibrant mixed greens with tangy dressings, you'll find a salad that fits your taste preferences.
Burgers: Sink your teeth into a juicy and flavorful burger at Luke's. These handcrafted patties are made with high-quality ingredients and are served with a variety of delicious toppings and gourmet buns.
Pasta: Indulge in a comforting bowl of pasta with Luke's selection of pasta dishes. From creamy Alfredo to zesty marinara, there's a pasta dish to suit every craving.
Sandwiches: Luke's sandwiches are a delightful combination of fresh ingredients and tantalizing flavors. From classic options like the BLT to innovative creations, such as grilled chicken with avocado, these sandwiches are sure to please.
Dietary Accommodations
Luke's On Front recognizes the importance of catering to different dietary needs and preferences. Whether you're vegan, organic, or gluten-free, the restaurant has a variety of options to suit your requirements.
Vegan and Organic Options
For vegans and those seeking organic options, Luke's On Front offers a range of tasty dishes that are both nutritious and satisfying.
Vegan Burger: Sink your teeth into a plant-based burger that rivals its meaty counterparts. Made with high-quality vegan ingredients, Luke's Vegan Burger is both flavorful and satisfying.
Organic Salad: Enjoy the freshness and vibrant flavors of Luke's Organic Salad. Packed with a colorful medley of organic vegetables and topped with a delicious dressing, this salad is a guilt-free delight.
Tofu Stir Fry: Savor the textures and flavors of Luke's Tofu Stir Fry. Made with organic tofu, crisp vegetables, and a savory sauce, this dish showcases the beauty of plant-based cuisine.
Gluten-Free Options
For those with gluten sensitivities or preferences, Luke's On Front offers a variety of delicious gluten-free options.
Gluten-Free Pasta: Indulge in a heavenly bowl of pasta without worrying about gluten. Luke's gluten-free pasta is cooked to perfection and can be enjoyed with your choice of sauces and toppings.
Cauliflower Crust Pizza: Craving pizza? Luke's has you covered with their delectable cauliflower crust pizza. Topped with fresh ingredients and bursting with flavor, this gluten-free option is a crowd-pleaser.
Grilled Chicken Breast: If you're looking for a gluten-free protein option, Luke's Grilled Chicken Breast is a fantastic choice. Tender and juicy, this dish pairs perfectly with a side of fresh vegetables.
Ambiance
Luke's On Front takes pride in providing not only exceptional food but also a welcoming and vibrant atmosphere. From the moment you step foot into the restaurant, you'll be greeted by friendly staff who are ready to ensure you have a memorable dining experience. The interior is thoughtfully designed, featuring stylish decor, comfortable seating, and an inviting ambiance. Whether you choose to dine indoors or on the open-air patio, you'll find yourself in a space that exudes warmth and hospitality.
Full Bar
Luke's On Front boasts a full bar that offers a wide selection of beverages to complement your dining experience. From craft cocktails to local wines and refreshing beers on tap, the bar menu is sure to please even the most discerning palate.
Craft Cocktails
Sip on expertly crafted cocktails made with premium spirits and fresh ingredients. Whether you prefer a classic cocktail or a creative concoction, Luke's mixologists have a menu that will satisfy your thirst for unique flavors and quality libations.
Local Wine Selection
Temecula Valley is renowned for its vineyards and wineries, and Luke's On Front takes advantage of this regional pride by offering a selection of local wines. From crisp whites to robust reds, you can explore the flavors of the region and support local winemakers.
Beer on Tap
If you're a beer lover, you're in luck. Luke's On Front has a rotating selection of craft beers on tap, showcasing both local and regional breweries. Whether you prefer a bold IPA or a refreshing lager, you'll find a brew that satisfies your beer cravings.
Stunning Views
One of the standout features of Luke's On Front is its breathtaking views. Situated on a rooftop, the restaurant provides guests with stunning panoramic views of the cityscape that stretches as far as the eye can see. From the moment you arrive, you'll be captivated by the beauty of downtown Old Town Temecula, with its charming blend of historic buildings and modern amenities. Whether you choose to dine during the day, as the sun sets, or under the twinkling night sky, you'll be treated to a visual feast that enhances your dining experience.
Rooftop Location
The rooftop location of Luke's On Front is a major draw for visitors. As you ascend to the top of the building, you'll feel a sense of anticipation and excitement. Once you reach the rooftop, you'll be greeted by breathtaking panoramic views that showcase the beauty of Temecula in all its glory. This unique dining experience allows you to appreciate the cityscape from a different perspective, creating memories that will last a lifetime.
Panoramic Cityscape
From the rooftop vantage point, you'll be able to take in the expansive cityscape of downtown Old Town Temecula. The view encompasses the charm and history of the area, with its historic buildings and aesthetically pleasing architecture. As you dine, you can immerse yourself in the vibrant energy of the city, watching as locals and visitors go about their day, creating a bustling atmosphere that adds to the allure of the dining experience.
Sunset Dining
One of the most enchanting moments to experience at Luke's On Front is the sunset dining. As the day comes to a close, the sky transforms into a canvas of vibrant colors, casting a warm glow over the cityscape. From the rooftop, you'll have a front-row seat to this awe-inspiring display of nature's beauty. As you savor your meal and sip on a delicious beverage, you can bask in the serenity and tranquility that accompanies the setting sun, making your dining experience all the more memorable.
Outdoor Patio
Luke's On Front offers an outdoor patio area that provides the perfect setting for al fresco dining. With its open-air seating and relaxed ambiance, the patio allows guests to dine surrounded by the beauty of Temecula's natural surroundings.
Open-Air Seating
The open-air seating on the patio provides a refreshing and invigorating dining experience. As you dine, you can feel the gentle breeze caress your skin, enhancing your enjoyment of the delicious food and delightful company. The open-air seating also allows for natural light to illuminate the space, creating a warm and inviting atmosphere.
Lounge Area
In addition to traditional dining tables, the outdoor patio at Luke's On Front also features a comfortable lounge area. This cozy and intimate space is perfect for enjoying post-dinner drinks or simply relaxing with friends. The lounge area provides a casual and laid-back setting where you can unwind and soak in the ambiance of the rooftop location.
Heaters for Cooler Evenings
To ensure that guests are comfortable even during cooler evenings, Luke's On Front provides heaters on the outdoor patio. This thoughtful accommodation allows diners to enjoy the open-air seating year-round, regardless of the weather. So whether you're dining on a warm summer night or a chilly winter evening, you can stay cozy and content as you indulge in the delectable offerings of the restaurant.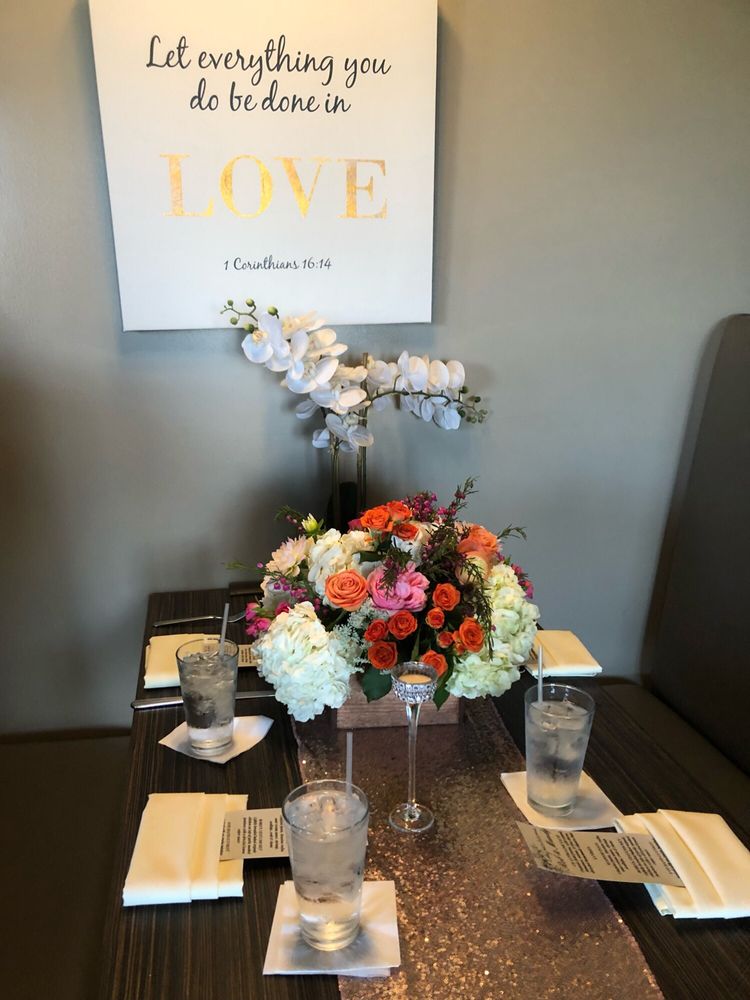 Live Music
Luke's On Front knows that great food is even better when paired with fantastic music. That's why they regularly host live music performances, featuring talented local artists and a variety of genres. From soothing acoustic melodies to energetic live bands, the live music at Luke's adds an extra layer of entertainment and enjoyment to your dining experience.
Weekly Performances
With weekly live music performances, Luke's On Front ensures that there's always something special happening. Whether you're enjoying a midweek meal or kicking off the weekend with friends, you can unwind and groove to the rhythm of talented musicians. The diverse lineup of performances caters to different tastes, ensuring that there's something for everyone to enjoy.
Local Artists
Supporting local talent is a priority for Luke's On Front. By featuring local artists, the restaurant showcases the vibrant arts and culture scene of Temecula. Whether you're a fan of established musicians or eager to discover emerging talent, the live music at Luke's provides a platform for local artists to shine and connect with the community.
Various Genres
Luke's On Front understands that musical preferences vary, which is why their live music lineup spans across various genres. From pop and rock to jazz and blues, you can expect a diverse range of musical styles that cater to different moods and tastes. This diversity ensures that every visit to Luke's is a unique and memorable experience, allowing you to immerse yourself in the magic of live music.
Events and Private Parties
In addition to providing an exceptional dining experience for individuals and groups, Luke's On Front also offers its space for various events and private parties. Whether you're planning a wedding reception, a corporate event, or a birthday celebration, the restaurant's attentive staff and versatile venue make it an ideal choice for hosting special occasions.
Wedding Receptions
Luke's On Front provides an enchanting setting for wedding receptions. With its stunning views, elegant ambiance, and delicious cuisine, it offers a truly memorable backdrop for the celebration of love. The team at Luke's understands the significance of this special day and will work closely with couples to create a customized experience that exceeds expectations.
Corporate Events
For corporate events, Luke's On Front offers a professional yet relaxed atmosphere that fosters productivity and creativity. Whether you're hosting a team meeting, a networking event, or a business lunch, the restaurant's private event spaces can be tailored to suit your specific needs. From audiovisual equipment to customizable menus, Luke's takes care of all the details, allowing you to focus on your agenda.
Birthday Celebrations
Luke's On Front is the perfect venue for celebrating birthdays of all ages. Whether you're planning an intimate gathering or a large party, the restaurant's versatile spaces can accommodate your needs. The attentive staff will help you plan and execute a memorable celebration that is sure to impress your guests. From personalized menus to special decorations, Luke's ensures that every birthday celebration is unique and unforgettable.
In conclusion, Luke's On Front is not just a restaurant and bar. It's an experience. From the delectable menu options to the stunning rooftop views and live music performances, every aspect of the establishment is designed to provide guests with a memorable and enjoyable experience. Whether you're dining with friends, having a date night, or celebrating a special occasion, Luke's On Front is the perfect destination to satisfy your cravings, indulge your senses, and create lasting memories.