Located in Southern California, Temecula is a charming city known for its pleasant weather, stunning wineries, and exhilarating hot air balloon rides. With a perfect blend of tranquility and exciting local activities, it's no wonder that Temecula is beloved by both residents and visitors alike. From its annual hot air balloon festival to a wide array of outdoor activities, educational options, and entertainment, Temecula offers an ideal environment to raise a family. Not only does it rank well in terms of diversity and value for money, but it also boasts a favorable location, affordability, and a variety of recreational opportunities. However, like all places, there are disadvantages such as occasional earthquakes and fires, as well as a limited diversity in its population. Whether or not Temecula is the right place for you, we will explore in this article the pros and cons of living in this Southern California gem.
Advantages of Living in Temecula
Location
One of the main advantages of living in Temecula is its convenient location within Southern California. While it is part of the Los Angeles metropolitan area, it is much closer to San Diego, just 58 miles away. This allows residents to easily access the amenities and attractions of both cities. Additionally, Temecula is also in close proximity to beautiful beaches and larger cities like Los Angeles, offering residents a wide range of entertainment and recreational options.
Recreational Activities
Temecula offers a plethora of recreational activities for residents to enjoy. Whether you're a history buff or an outdoor enthusiast, there is something for everyone in this charming city. You can spend your weekends exploring the fascinating exhibits at the Temecula Valley Museum or taking your children to the interactive Pennypickle workshop at the Temecula Children's Museum. In addition, there are numerous parks, public gardens, and local farms where you can enjoy outdoor activities and connect with nature.
Cost of Living
Compared to other cities in California, Temecula has a relatively affordable cost of living. Housing prices are more reasonable, making it an attractive option for individuals and families looking to settle down in a vibrant and thriving community. The lower cost of living in Temecula allows residents to enjoy a higher quality of life without breaking the bank.
Climate
Temecula boasts a pleasant climate with mild winters and plenty of sunshine throughout the year. The city experiences a Mediterranean climate, characterized by hot, dry summers and mild, wet winters. This makes it an ideal place for those who enjoy outdoor activities and a comfortable year-round climate. Residents can take advantage of the pleasant weather to explore the city's beautiful surroundings and engage in outdoor recreational pursuits.
Diversity
While Temecula may not be as diverse as some other cities in California, it still offers a multicultural community. The city has a diverse population, with various ethnicities and backgrounds represented. Asians make up less than 10% of the population, and those who claim two or more races account for about 7%. This diversity adds to the vibrant cultural tapestry of the city and provides an opportunity for residents to learn from and appreciate different cultures.
Hotspots
Temecula is home to several hotspots that draw both residents and visitors. The Temecula Stampede is a popular country-themed nightclub and concert venue, hosting various live music events and line dancing nights. Bailey's Old Town Temecula restaurant is known for its delicious food and welcoming atmosphere, offering residents a great place to enjoy a meal with friends and family. The Old Town Blues Club is another hotspot that attracts music lovers with its excellent schedule of live music performances from talented local musicians. These hotspots provide residents with entertainment options and opportunities to socialize and have a good time.
Proximity to Beaches and Larger Cities
One of the major advantages of living in Temecula is its close proximity to beautiful beaches and larger cities. Residents can easily drive to the coast and spend their weekends soaking up the sun, swimming in the ocean, or enjoying beachside activities. Furthermore, Temecula's location between San Diego and Los Angeles allows residents to access the amenities, attractions, and cultural offerings of these vibrant cities. Whether you're looking for world-class shopping, dining, or entertainment options, you'll find them within a relatively short drive from Temecula.
Disadvantages of Living in Temecula
Occasional Earthquakes and Fires
Living in Southern California comes with the risk of occasional earthquakes and fires, and Temecula is no exception. While the city is well-prepared and has measures in place to mitigate these risks, it is important for residents to be aware of and prepared for these natural disasters. This may involve having an emergency plan in place and staying informed about emergency procedures and evacuation routes.
Limited Party Scene
If you enjoy a vibrant nightlife and a bustling party scene, there may be better locations than Temecula. While the city offers a variety of entertainment options, it may have a different thriving nightlife than nearby cities like Los Angeles or San Diego. However, for those who prefer a more laid-back and tranquil atmosphere, Temecula provides a peaceful and family-friendly environment.
Lack of Diversity
While Temecula does have a diverse population, it is not as diverse as some other cities in California. Less than 5% of residents are African-American, and less than 1% are Native Americans or Pacific Islanders. This lack of diversity may impact the cultural landscape of the city and limit exposure to different perspectives and experiences. However, Temecula still offers opportunities for residents to engage with and learn from individuals from various backgrounds.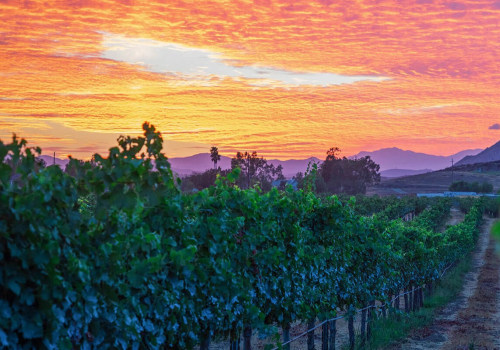 Conclusion
In conclusion, living in Temecula offers many advantages for individuals and families looking to settle down in Southern California. The city's convenient location, affordable cost of living, and abundance of recreational activities make it an attractive choice for residents. The pleasant climate, diverse population, and proximity to beaches and larger cities also contribute to the appeal of living in Temecula.
However, it is important to consider the potential drawbacks as well. Occasional earthquakes and fires are a reality for much of Southern California, and residents should be prepared for these natural disasters. Additionally, those seeking a vibrant party scene may find nearby cities like Los Angeles or San Diego better suited to their preferences. The lack of diversity in Temecula may also be a factor for some individuals.
In the end, it is a personal decision whether the benefits outweigh the drawbacks for you. Temecula offers an affordable cost of living, plenty of recreational activities, safety, proximity to beaches and larger cities, and more. It is a city that combines the charm of a smaller community with the amenities and opportunities of a larger metropolitan area. Temecula has much to offer if you're seeking a peaceful and family-friendly environment or a place to enjoy outdoor activities and explore Southern California.