If you're in the mood for a dining experience that combines delicious flavors with a commitment to quality, look no further than Bushfire Kitchen Temecula. Located in the heart of Temecula, California, this restaurant is dedicated to serving high-quality and fresh food. From locally sourced ingredients to humanely raised meat without antibiotics, every dish is crafted with a focus on sustainability and taste. What sets Bushfire Kitchen apart is their commitment to providing options for all dietary preferences. Whether you're vegan, vegetarian, or gluten-free, you can rest assured knowing that there is something delicious waiting for you at Bushfire Kitchen Temecula. So come on in and discover a dining experience that not only satisfies your cravings but also supports your lifestyle choices.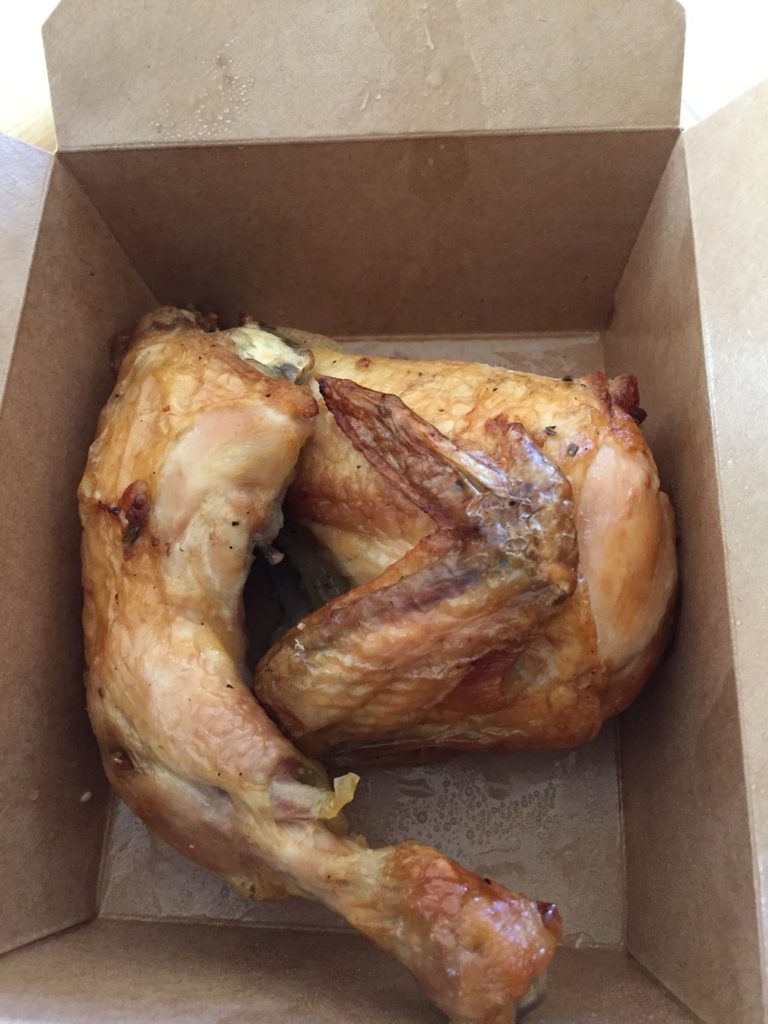 This image is property of tvsbnconnect.com.
About Bushfire Kitchen Temecula
Welcome to Bushfire Kitchen Temecula! Located in beautiful Temecula, California, our restaurant is committed to providing you with delicious, high-quality, and fresh food that will tantalize your taste buds. Our dedication to sourcing local ingredients and our commitment to ethical practices sets us apart from the rest. With a diverse menu that caters to various dietary preferences, we have something for everyone to enjoy.
Sourcing and Ingredients
Local Sourcing
At Bushfire Kitchen Temecula, we believe in supporting local farmers and businesses. That's why we take pride in sourcing our ingredients from nearby farms and suppliers. By doing so, we not only ensure the freshness and quality of our dishes, but also contribute to the sustainability of our community. So when you dine with us, you can feel good knowing that you are supporting local growers and enjoying the best flavors that our region has to offer.
Humane and Antibiotic-Free Meat
We understand the importance of providing you with meat that is not only flavorful, but also raised in a humane and responsible manner. That's why all the meat used in our dishes is sourced from farms that prioritize animal welfare and do not use antibiotics. By choosing to serve only humanely raised meat, we not only promote ethical practices, but also deliver a healthier and more flavorful dining experience for you.
No Preservatives, Food Colorings, or Flavor Enhancers
When it comes to our food, we believe in keeping it pure and natural. That's why we never add preservatives, food colorings, or flavor enhancers to any of our dishes. We want you to taste the true flavors of our ingredients and enjoy a meal that is free from any artificial additives. By maintaining the integrity of our food, we ensure a healthier and more wholesome dining experience for you.
Non-GMO Food
At Bushfire Kitchen Temecula, we are proud to offer a menu that is free from genetically modified organisms (GMOs). We believe in serving food that is as close to nature as possible and that means avoiding genetically modified ingredients. By choosing non-GMO ingredients, we prioritize your health and well-being while also supporting sustainable agricultural practices.
Menu Options
Vegan Choices
For our vegan friends, we have a wide selection of delicious and satisfying options. From mouthwatering plant-based burgers to flavorful vegetable stir-fries, our vegan choices are sure to please even the most discerning palates. We take pride in creating dishes that are not only cruelty-free but also bursting with flavor. So whether you are a long-time vegan or simply looking to explore new culinary horizons, you'll find something to love on our menu.
Vegetarian Options
If you're a vegetarian, you'll be delighted by the range of options available at Bushfire Kitchen Temecula. Our menu features hearty and creative vegetarian dishes that are sure to satisfy your cravings. From our flavorful vegetarian tacos to our delicious grilled veggie sandwiches, we have thoughtfully crafted vegetarian options that highlight the natural flavors of our ingredients. So go ahead and indulge in a meal that is both delicious and meat-free.
Gluten-Free Selections
For those with gluten sensitivities or dietary restrictions, we have a variety of gluten-free selections available. From our gluten-free burgers served on a lettuce wrap to our gluten-free pasta dishes, you can enjoy a wholesome and flavorful meal without worrying about gluten. We take great care to ensure that our gluten-free options are not only safe but also delicious, so you can dine with confidence and satisfaction.
Appetizers
Fresh and Flavorful Starters
Our appetizers are designed to kickstart your meal with a burst of flavor. From crispy sweet potato fries served with our homemade chipotle aioli to tangy buffalo cauliflower wings, our starters are sure to whet your appetite. We use only the freshest ingredients to create dishes that are both satisfying and packed with flavor. So sit back, relax, and enjoy a tantalizing culinary journey right from the start of your meal.
Wide Variety to Suit All Tastes
Whether you're a fan of classic comfort foods or love exploring new flavors, our appetizer menu has something for everyone. From zesty street corn dip to flavorful Mediterranean hummus, our wide variety of options ensures that there's a perfect appetizer for every taste. So gather your friends and family, and embark on a culinary adventure as you sample our diverse range of starters.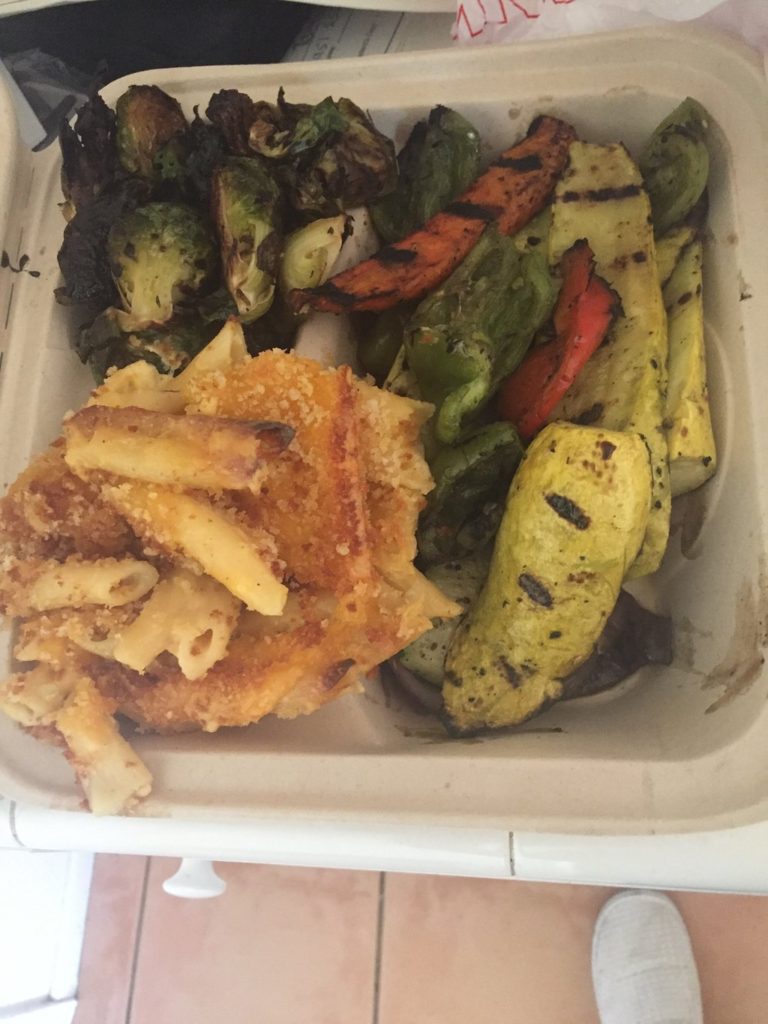 This image is property of tvsbnconnect.com.
Salads
Farm-to-Table Salad Experience
If you're in the mood for a refreshing and wholesome meal, our salads are the perfect choice. We take pride in offering a farm-to-table salad experience, using the freshest local produce to create vibrant and nutrient-packed salads. From our signature Southwest salad with grilled chicken to our colorful beet and goat cheese salad, our creations are as visually appealing as they are delicious.
Customizable and Nutritious Options
We understand that everyone's taste preferences and dietary needs are different. That's why we offer customizable salads, allowing you to create a meal that perfectly suits your individual preferences. Choose from a variety of fresh greens, toppings, and dressings to create a salad that is uniquely yours. With an array of nutritious options, including protein-packed grains and vibrant vegetables, our salads are a guilt-free and satisfying choice for any meal.
Burgers and Sandwiches
Juicy Burgers with Fresh Ingredients
At Bushfire Kitchen Temecula, we believe that a great burger starts with fresh and high-quality ingredients. That's why our burgers are made with locally sourced meat and served on freshly baked buns. From our classic Bacon Cheeseburger to our flavorful BBQ Chicken Burger, each bite is a burst of juicy goodness. Add your favorite toppings and experience the joy of sinking your teeth into a mouthwatering burger.
Gourmet Sandwiches for Every Palate
Looking for a gourmet sandwich experience? Look no further. Our menu features a selection of gourmet sandwiches that are sure to satisfy even the most discerning palates. From our savory Steak Sandwich with grilled onions and mushrooms to our tangy Turkey Avocado Club, each sandwich is crafted with care and packed with flavor. Pair it with a side of crispy sweet potato fries, and you have a meal that is both satisfying and delicious.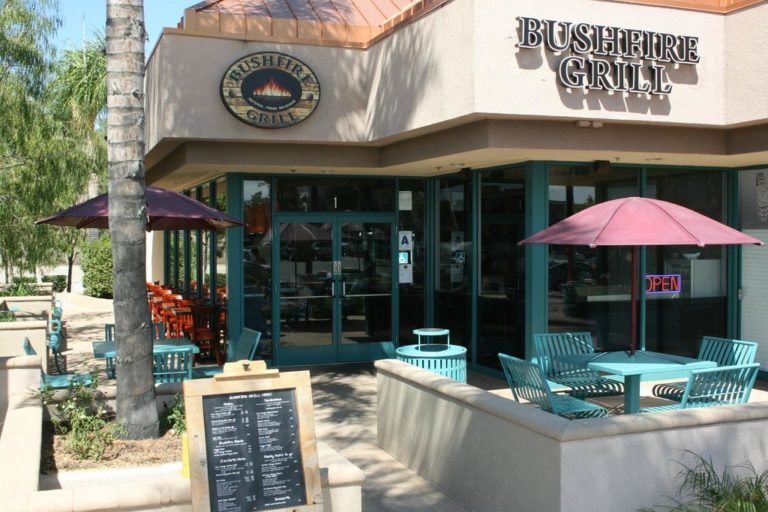 This image is property of tvsbnconnect.com.
Bowls and Plates
Wholesome and Well-Balanced Meals
If you're looking for a wholesome and well-balanced meal, our bowls and plates are the perfect choice. We offer a variety of options that combine lean proteins, fresh vegetables, and flavorful grains to create a meal that is both nutritious and satisfying. From our popular Chicken Teriyaki Bowl to our flavorful Salmon Plate, each dish is thoughtfully crafted to provide you with a balanced and delicious dining experience.
Protein-Packed Options
For those who prioritize protein in their meals, we have a range of options that are packed with lean and delicious proteins. From grilled chicken and steak to fresh seafood, our bowls and plates offer a satisfying and protein-rich dining experience. Combined with a variety of vegetables and grains, our protein-packed options are perfect for those who are looking to refuel and satisfy their hunger.
Tacos and Burritos
Authentic Mexican Flavors
If you're craving authentic Mexican flavors, look no further than our tacos and burritos. We take pride in creating dishes that stay true to the rich and vibrant flavors of Mexican cuisine. From our tender and flavorful Carne Asada Tacos to our mouthwatering Al Pastor Burrito, each bite is a taste of Mexico. Add a side of our homemade salsas and enjoy a fiesta of flavors right at your table.
Variety of Fillings to Choose From
One of the best things about tacos and burritos is the endless variety of fillings you can choose from. At Bushfire Kitchen Temecula, we offer a range of options to suit every taste. From savory grilled shrimp to marinated tofu, you can customize your tacos and burritos to your heart's content. Load up with your favorite toppings and salsas, and savor the explosion of flavors in every bite.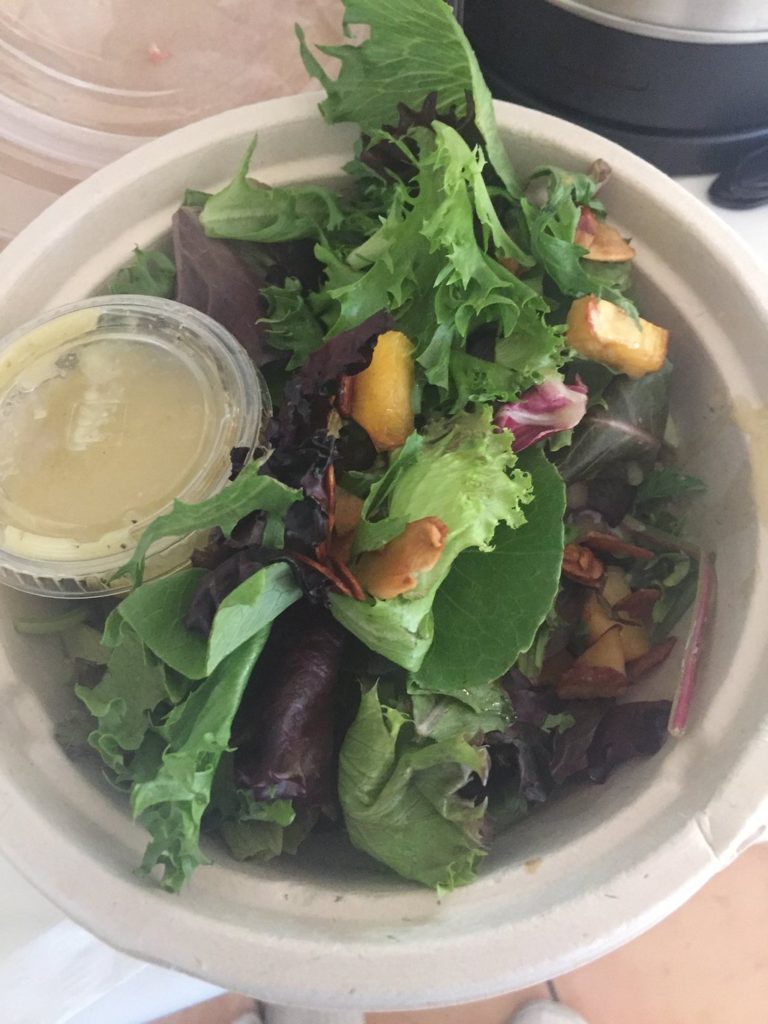 This image is property of tvsbnconnect.com.
Desserts
Indulgent Treats
No meal is complete without a sweet ending, and our desserts are sure to satisfy your cravings. From rich and decadent chocolate cakes to creamy cheesecakes, our desserts are the perfect indulgence. Each dessert is made with love and attention to detail, ensuring that every bite is a moment of pure bliss. So go ahead, treat yourself to a little something sweet.
Delicious and Decadent Endings
Our dessert menu features a variety of options that are guaranteed to delight your taste buds. From our luscious Salted Caramel Brownie Sundae to our velvety Chocolate Mousse, each dessert is made with the finest ingredients and a passion for creating decadently delicious treats. So whether you're celebrating a special occasion or simply want to satisfy your sweet tooth, our desserts are the perfect way to end your meal on a high note.
Takeout and Catering
Convenient Takeout Options
Can't dine in? No problem! We offer convenient takeout options that allow you to enjoy our delicious food from the comfort of your own home. Simply give us a call, place your order, and we'll have it ready for you to pick up. Whether you're craving our juicy burgers or a refreshing salad, our takeout options ensure that you never have to miss out on a great meal.
Professional Catering Services
Planning a special event or gathering? Let us take care of the food! Our professional catering services are designed to make your event a success. From corporate lunches to birthday parties, we offer a variety of catering options that can be customized to suit your specific needs. With our attention to detail and commitment to quality, you can trust us to provide you and your guests with a memorable dining experience.
At Bushfire Kitchen Temecula, we are more than just a restaurant. We are dedicated to providing you with a dining experience that goes beyond delicious food. From our commitment to sourcing local ingredients to our diverse menu options, everything we do is driven by a passion for excellence. So come on in and join us for a meal that is not only satisfying but also reflects our love for good food.