Welcome to Avensole Winery, a place where passion for fine wines, excellent food, and personalized service come together to create a truly unique experience. Nestled in the picturesque Temecula Valley in California, our winery is a tribute to the Lytton family's love for music, wine, and tradition. Inspired by their trips to Austria, where enchanting vineyards and centuries-old winemaking traditions captivated them, Sylvia and Bill Lytton established Avensole to bring the essence of those memories to America. Today, Avensole stands as a testament to their vision, offering a diverse selection of wines that embody the harmonious blend of tradition, artistry, and the rich heritage of the vines. Join us on this extraordinary journey and indulge in the magic of music and wine.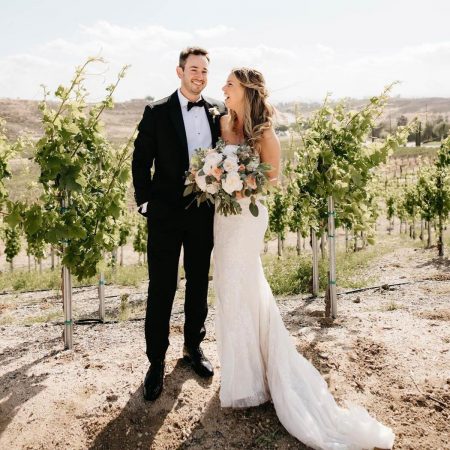 Our Story
At Avensole Winery, our story begins with a breathtaking discovery. When we first laid eyes on the property that would become our winery, we were captivated by the hilltop location, the expansive vineyards, and the stunning views across the valley. Every adventure starts with a discovery, and every unique place has a story to tell. This is our story.
As a family deeply rooted in tradition, we were inspired to create Avensole Winery by our love for fine wines, excellent food, and personalized service. The foundation of our winery was laid by Sylvia and William "Bill" Lytton, who shared a profound passion for music, wine, and family. During their travels to Sylvia's hometown of Vienna, Austria, the vineyards enchanted them, and centuries-old winemaking traditions permeated the city. Vienna, known for its music, wine, and food, left an indelible mark on their hearts.
Music played a significant role in Sylvia and Bill's lives. Sylvia, a talented pianist, performed throughout Europe in the 1920s and 30s, often alongside her partner as "The Melody Twins." An accomplished musician, Bill played the saxophone and clarinet and formed his band, "The Purple Syncopaters." When Sylvia and Bill crossed paths in America, their love for music united them. Their love story remained unwavering throughout their 54-year marriage and continues to live on through their children and grandchildren.
Inspired by their parents' love and admiration, Sheldon and Maribeth followed. Sheldon became a lawyer like his father. At the same time, Maribeth pursued her passion for music and became an accomplished concert pianist. However, their memories of summers spent in the elegant vineyards of Austria lingered, and they yearned to recreate that experience in America. When they discovered the Temecula Valley in California, with its similar geography and climate to Austria, they knew they had found the perfect location to pay homage to their cherished childhood memories.
Sylvia's favorite wine, Gewurztraminer, held a special place in her heart. To Sheldon and Maribeth's surprise and delight, Gewurztraminer was planted in the vineyard that would become Avensole. It felt like a lucky "sign" that they were truly "home." Avensole became a part of the Lytton family's heritage, carrying their vision forward.
Today, Avensole Winery stands as a tribute to Bill and Sylvia and to Sheldon, who passed away in 2019. With every bottle of wine we produce, we honor their legacy. Our wines embody the harmonious blend of tradition, artistry, and the rich heritage of the vines. We invite you on an extraordinary journey to savor the fruits of our labor and be transported to a time of elegance, adventure, and the everlasting magic of music and wine.
Discover Avensole Winery
Avensole Winery is a hidden gem in the heart of the Temecula Valley in California. Our picturesque hilltop location offers panoramic views of the valley, with sprawling vineyards that stretch as far as the eye can see. The serene ambiance and warm hospitality make Avensole an idyllic destination for wine enthusiasts and nature lovers.
As you step foot onto our property, you'll immediately feel a sense of tranquility and enchantment. The carefully manicured gardens, charming architecture, and inviting tasting room set the stage for an unforgettable experience. Whether you're a wine connoisseur or a novice explorer, Avensole Winery is the perfect place to discover and indulge in the world of fine wines.
Visit Us
We welcome you to visit Avensole Winery and embark on a journey of exploration and indulgence. Our winery is open daily from 11:00 AM to 5:00 PM. Come and experience the beauty of our vineyards, stroll through our gardens, and savor the exquisite flavors of our wines.
Our friendly and knowledgeable staff is ready to guide you through our wine selections, providing insights into our winemaking process and sharing stories behind each varietal. Whether you prefer reds, whites, rosés, or sparkling wines, we have something to please every palate. Immerse yourself in the world of Avensole Winery and discover your new favorite wine.
Our Wine
At Avensole Winery, our passion for winemaking is reflected in every bottle we produce. Our microclimate, with its perfect balance of sun, soil, and temperature, allows us to cultivate rich, flavorful grapes that form the foundation of our exceptional wines.
From classic varietals to unique blends, our wine portfolio showcases the artistry and craftsmanship that goes into each bottle. Whether you're a fan of bold, robust reds or prefer the crispness of a refreshing white, our wines embody the essence of the Temecula Valley and the traditions that inspire us.
Each sip of Avensole wine transports you to the picturesque vineyards of Austria, where our story began. Explore the nuances of our handcrafted wines and experience the flavors that have been lovingly cultivated to capture the essence of our heritage.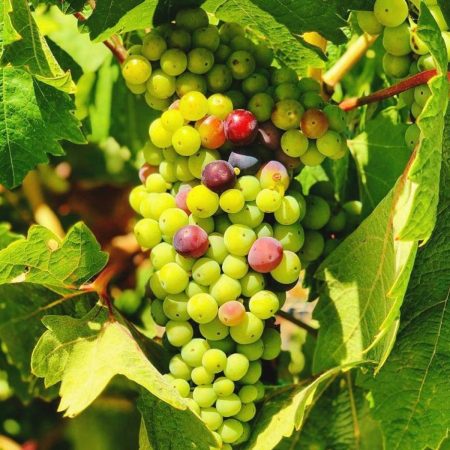 Wine Clubs
Joining our wine club is the perfect way to immerse yourself in the Avensole experience. As a member, you'll receive exclusive access to limited-edition wines, invitations to member-only events, and discounts on wine purchases. Whether you're a casual wine enthusiast or a dedicated collector, our wine club offers a range of options to cater to your unique preferences.
With each shipment, you'll have the opportunity to explore new varietals, discover hidden gems, and expand your wine knowledge. Our wine club is not just a subscription; it's a community of individuals who share a love for wine and a passion for creating lasting memories.
Become a member of the Avensole wine club and elevate your wine journey to new heights. Let us take you on a delightful adventure with handpicked selections that embody the spirit of our winery.
Tours
If you're eager to delve deeper into the world of winemaking, we invite you to join us on a guided tour of our estate. Our expert guides will lead you through the vineyards, sharing their knowledge of grape cultivation, harvest, and winemaking techniques.
As you explore the winemaking facilities, you'll witness the meticulous process that transforms grapes into exceptional wines. From the cooling tanks to the oak barrels, you'll gain insight into the art and science behind each step of the winemaking journey.
While on the tour, you'll also have the opportunity to sample our wines and gain a deeper appreciation for the flavors and characteristics that make each varietal unique. Immerse yourself in the vineyard's ambiance and learn firsthand what sets Avensole Winery apart.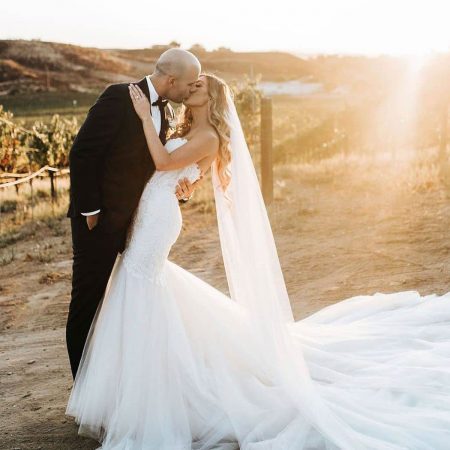 Restaurant
At Avensole Winery, we believe exceptional wine should be paired with exceptional cuisine. That's why we've curated a menu that showcases the region's flavors and complements our wines perfectly.
With its stunning vineyard views, our restaurant offers a gastronomic experience like no other. Whether you're seeking a casual lunch or an elegant dinner, our culinary team crafts each dish meticulously. From farm-fresh salads to indulgent entrees, our menu celebrates the flavors of California, creating a synergy between food and wine that will delight your senses.
Pair your meal with a glass of Avensole wine, carefully selected to complement the flavors of each dish. As you sip and savor, you'll discover the magic that happens when the perfect wine and delectable cuisine come together.
Music and Events
At Avensole Winery, music adds an extra layer of enchantment to every gathering. That's why we host a variety of music and events throughout the year, providing our guests with unforgettable experiences that combine the magic of wine, food, and live entertainment.
Our events showcase local talent and nationally recognized artists, from intimate acoustic performances to lively concerts. Whether you're a fan of jazz, classical, or contemporary genres, you'll find something to suit your musical taste.
In addition to music, we also host wine-pairing dinners, themed parties, and seasonal celebrations that allow you to experience the richness of our wines and the warmth of our hospitality. Join us for an evening of merriment and discover how music and wine can come together to create unforgettable memories.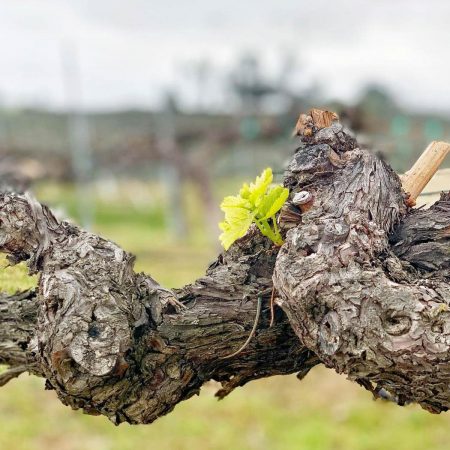 Weddings
If you've been dreaming of an idyllic vineyard wedding, Avensole Winery is the perfect venue to bring your vision to life. Our stunning estate offers a picturesque backdrop for your special day, with lush vineyards, manicured gardens, and breathtaking views that will leave a lasting impression on you and your guests.
Our experienced wedding planning team is dedicated to creating a personalized experience that reflects your unique style and preferences. From intimate ceremonies to grand receptions, we provide various customizable options to ensure that your wedding day is everything you've imagined.
Whether you exchange vows in our vineyard, celebrate with a reception in our elegant event spaces, or host an intimate rehearsal dinner on our outdoor patio, Avensole Winery will exceed your expectations. Let us take care of every detail, allowing you to focus on creating lifelong memories with your loved ones.
Our Wines
At Avensole Winery, our commitment to quality is evident in every bottle of wine we produce. Our microclimate creates the perfect conditions for flavorful grapes, allowing us to craft various varietals and unique blends.
With its sun-drenched days and cool nights, the Temecula Valley results in grapes bursting with flavor and character. From our rich and velvety reds to our crisp and refreshing whites, our wines embody the essence of the region and the passion of our winemaking team.
Our standout varietals include the Gewurztraminer, a favorite of our matriarch Sylvia, with its fragrant aromas and fruity overtones. Our Cabernet Sauvignon, with its deep red color and bold flavors, is a classic choice for red wine enthusiasts. Our Chardonnay offers a perfect balance of fruit and oak for those who prefer a lighter option.
Each bottle of Avensole wine is crafted with meticulous care and attention to detail. We invite you to explore our diverse wine portfolio and discover the flavors that resonate with your palate. Join us on a journey to savor the fruits of our labor and experience the true essence of Avensole Winery.
In conclusion, Avensole Winery is more than just a winery. It's a place where passion, tradition, and excellence create a truly unforgettable experience. Whether you're visiting us for a wine tasting, enjoying a delicious meal at our restaurant, or celebrating a special occasion, we strive to make every moment extraordinary. Join us on this extraordinary journey and let Avensole Winery become a part of your story.