Discover Avensole Vineyard & Winery, a stunning vineyard estate located in Temecula Valley. With one of the oldest original vineyards in the area, Avensole invites you to immerse yourself in a resort-like experience, surrounded by picturesque landscapes and a rich winemaking tradition. Inspired by the love for music, wine, and family, Avensole is a tribute to the vision of the Lytton Family, who sought to capture the essence of their childhood memories and bring them to life in the wines they produce. Join us on this extraordinary journey to savor the fruits of their labor and be transported to a time of elegance, adventure, and the ever-present magic of music and wine.
About Avensole Vineyard & Winery
Description of Avensole Vineyard & Winery
Welcome to Avensole Vineyard & Winery, a stunning resort-like estate nestled in the heart of the Temecula Valley. With its rich history and commitment to quality winemaking, Avensole is a must-visit destination for wine enthusiasts and those looking for a memorable experience.
At Avensole, you can enjoy the beauty of one of the oldest vineyards in the region while sipping on exceptional wines. Our vineyard estate offers a unique combination of tradition, artistry, and the rich heritage of the vines. Whether you're a seasoned wine aficionado or a casual wine lover, Avensole has something to offer everyone.
Location and Contact Information
Avensole Vineyard & Winery is conveniently located at 34567 Rancho California Rd., Temecula, CA 92591. If you have any questions or need more information, please feel free to reach out to us at 951.252.2003 or via email at info@avensolewinery.com. We're always here to assist you and provide you with the best experience possible.
Amenities
Guided Tours
If you want to dive deeper into the world of winemaking and discover the secrets behind Avensole's exceptional wines, our guided tours are the perfect choice for you. Led by our knowledgeable staff, these tours give you a behind-the-scenes look at our vineyards, cellars, and winemaking process. You'll learn about the nuances of winemaking and gain a deeper appreciation for the artistry that goes into creating each bottle of Avensole wine.
Wedding & Event Spaces
Avensole Vineyard & Winery provides a breathtaking setting for weddings, private events, and corporate gatherings. Our picturesque vineyards and elegant event spaces offer a romantic backdrop for your special occasion. Whether you're dreaming of a small and intimate ceremony or a grand celebration, our dedicated team will work with you to create an unforgettable experience that reflects your personal style and vision.
Dog Friendly
We understand that your furry friends are part of the family, and that's why Avensole Vineyard & Winery is a dog-friendly establishment. You can bring your well-behaved dogs along as you explore our estate and enjoy our wines. Just make sure to keep them on a leash and clean up after them to ensure a pleasant experience for everyone.
Family / Kid Friendly
At Avensole, we believe that experiencing the world of wine should be a family affair. That's why we welcome families and children to our winery. While the adults indulge in wine tastings, the little ones can enjoy our beautiful grounds and engage in age-appropriate activities. We strive to create a welcoming and inclusive environment where everyone can make lasting memories.
Live Music
Enhance your winery experience with live music at Avensole. We regularly host talented musicians who provide the perfect ambiance while you sip on our exquisite wines. Whether you're enjoying a lazy afternoon or a night out, the live music performances at Avensole will elevate your visit and make it even more memorable.
Restaurant
Indulge in a culinary journey at Avensole Winery Restaurant, where we combine the finest ingredients with impeccable craftsmanship. Our menu offers a variety of mouthwatering dishes that pair perfectly with our wines. Whether you're in the mood for a casual lunch or an elegant dinner, our restaurant is the ideal place to satisfy your cravings and enhance your overall winery experience.
Gift Shop
Want to take a piece of Avensole home with you? Visit our gift shop, where you'll find a carefully curated selection of wine-related merchandise, gourmet food items, and unique souvenirs. From wine accessories and home decor to artisanal chocolates and locally made products, our gift shop has something for everyone. Browse through our collection and find the perfect memento to remind you of your visit to Avensole Vineyard & Winery.
Varietals
At Avensole Vineyard & Winery, we take great pride in our diverse selection of varietals. Our winemaking team is dedicated to crafting wines of exceptional quality and character. Explore our wide range of varietals, from robust reds to refreshing whites and everything in between. Here are some of the varietals you can enjoy at Avensole:
Cabernet Franc
Cabernet Sauvignon
Chardonnay
Malbec
Merlot
Sangiovese
Sauvignon Blanc
Viognier
Zinfandel
White Blend
Red Blend
Sparkling
Each varietal has its own unique characteristics and flavor profile, so there's always something new to discover and savor. Whether you have a preference for bold reds or prefer crisp whites, Avensole has the perfect wine to suit your palate.
Winery Information
Tasting Room Location and Hours
Our tasting room is located at 34567 Rancho California Rd., Temecula, CA 92591. We're open Monday from 11am to 6pm and Tuesday through Sunday from 11am to 5pm. Please note that tastings finish at 5pm on weekdays and 4pm on weekends. The last pour is at 5:30pm on weekdays and 4:30pm on weekends.
Owned By
Avensole Vineyard & Winery is proudly owned by Lytton Estates, LLC. Their dedication to quality winemaking and preserving the rich history of the vineyard is the foundation of Avensole's success.
Winery Established
Avensole Vineyard & Winery was established in 2014, with a vision to create exceptional wines that pay homage to the family's love of music, wine, and tradition. Since then, we have become a beloved destination for wine enthusiasts and lovers of beauty and tranquility.
Winemaker
Renato Sais, our talented winemaker, brings years of experience and a deep passion for winemaking to Avensole. With his expertise, he crafts wines that capture the essence of our vineyards and showcase the unique terroir of the Temecula Valley.
Sales & Business Manager
Heading the sales and business operations at Avensole Vineyard & Winery is Jessica Nielson. Jessica brings her exceptional organizational skills, business acumen, and passion for hospitality to ensure that every guest has a wonderful experience at Avensole.
Current Production
Avensole Vineyard & Winery produces approximately 7,500 cases of wine annually. This allows us to maintain the highest quality standards and focus on crafting each bottle with care and attention to detail.
Food Services
Avensole Winery Restaurant offers a delightful culinary experience, featuring a menu that harmonizes perfectly with our wines. Our talented chefs use locally sourced ingredients to create dishes that showcase the vibrant flavors of the region. Whether you're in the mood for a quick bite or a full dining experience, our restaurant is ready to tantalize your taste buds.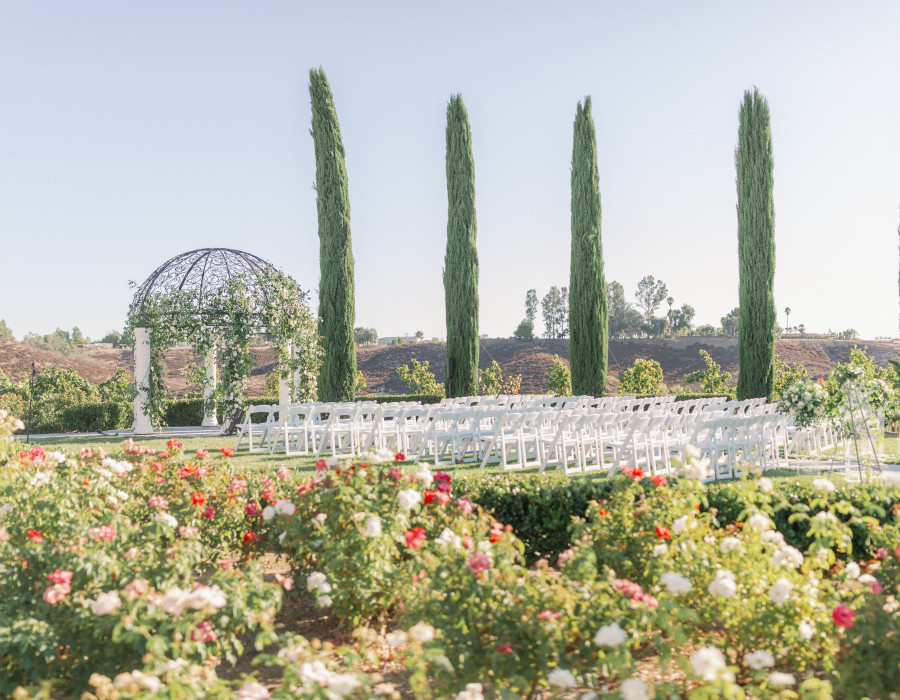 Limo/Bus Policy
At Avensole Vineyard & Winery, we welcome large parties, buses, and limos. However, to ensure that everyone has a pleasant and enjoyable experience, we kindly request that you make prior reservations if you're planning to visit with a large group. Please email us at info@avensolewinery.com to arrange your reservation. For large parties, buses, and limos, we can accommodate your visit between 11am and 1pm on Saturdays and Sundays, as well as before 3pm on weekdays.
The History of Avensole Winery
Inspiration from Sylvia and William Lytton
Avensole Winery traces its roots back to Sylvia and William "Bill" Lytton, whose love for music, wine, and family laid the foundation for the winery. During their travels to Vienna, Austria, Sylvia's hometown, they were captivated by the enchanting vineyards and centuries-old winemaking traditions. These experiences in Austria inspired and influenced the Lyttons, planting the seed for their future winemaking endeavors.
Love for Music and Family
Sylvia and Bill's deep passion for music brought them together, and their love for music continued throughout their marriage. Sylvia, a talented pianist, and Bill, an accomplished musician, shared a profound bond over their shared musical interests. Their love for music and family shaped the Lytton legacy, passing down a profound appreciation for the arts and creativity.
The Vision of Sheldon and Maribeth Lytton
Building upon their parents' love for wine and tradition, Sheldon and Maribeth Lytton worked tirelessly to fulfill their vision. Sheldon pursued a career in law, while Maribeth became a renowned concert pianist. However, their shared memories of family vacations in Austria and the beauty of the Temecula Valley inspired them to establish their winery.
Today, Avensole Vineyard & Winery stands as a tribute to Bill, Sylvia, and Sheldon's memories. With every bottle of wine we produce, we honor the Lytton Family's vision and the rich heritage of winemaking.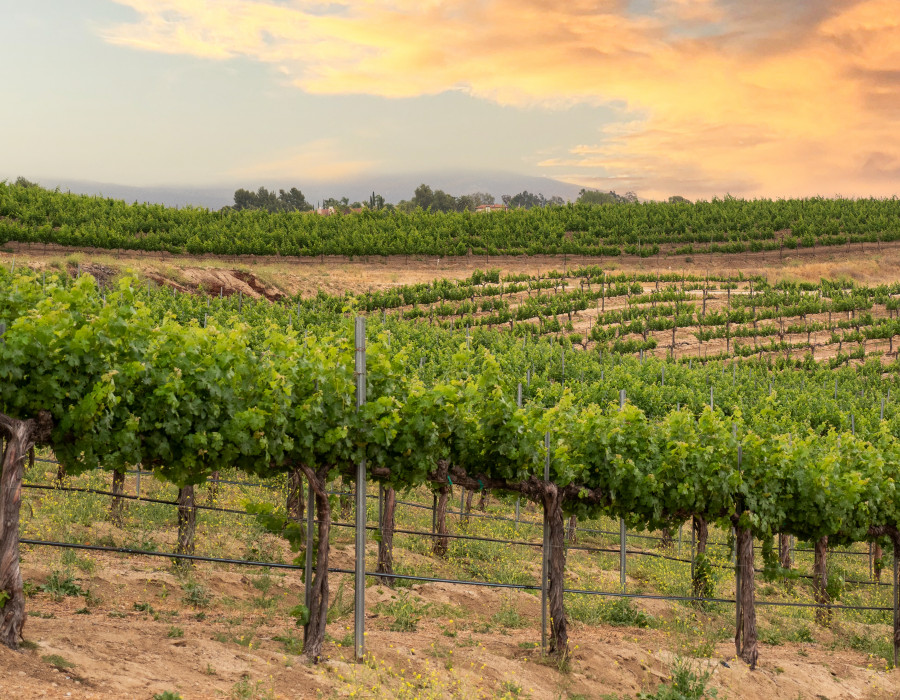 Avensole Vineyard & Winery Events
Stay tuned for the exciting events happening at Avensole Vineyard & Winery. From wine tastings and live music performances to special dining experiences, our calendar is filled with engaging events that enhance your winery visit. Immerse yourself in the vibrant atmosphere of Avensole and indulge in unforgettable moments.
Connect With Avensole Vineyard & Winery
Stay connected with Avensole Vineyard & Winery on social media to keep up with our latest news, events, and offers. Follow us on Facebook and Instagram for regular updates and exclusive content. Join our online community and be part of the Avensole experience from wherever you are.
We look forward to welcoming you to Avensole Vineyard & Winery, where beauty, tradition, and exceptional wines come together to create unforgettable memories.