If you're considering moving to Temecula, California, then you're in luck because there are plenty of great neighborhoods to choose from. Temecula has everything whether you're looking for a rural feel, a family-friendly community, or a peaceful and quiet area. In this article, we'll explore the best neighborhoods in Temecula, including Harveston, Meadowview, De Luz, Wolf Creek, Redhawk, Paloma Del Sol, and more. Each neighborhood has its unique charm and attractions, so read on to find the perfect neighborhood for your lifestyle and preferences.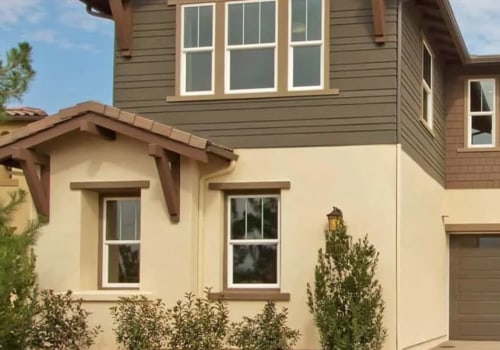 Harveston
Harveston is a neighborhood in Temecula that offers a unique blend of rural charm and convenient city living. As a resident of Harveston, you'll get to enjoy the best of both worlds. One of the standout features of Harveston is its central location in Temecula. Despite its rural feel, Harveston is situated right in the heart of the city, making it the perfect choice for those who want to experience country living without sacrificing the convenience of city amenities.
Meadowview
If you're looking for a neighborhood that offers a peaceful and tranquil atmosphere, Meadowview is the perfect choice for you. Situated in Temecula, Meadowview offers residents a wide range of options when it comes to housing. Whether you're looking to build an additional ADU unit, own horses, or enjoy larger lots with breathtaking views, Meadowview has it all. This neighborhood is ideal for those who value peace and quiet and want to escape the hustle and bustle of city life.
De Luz
Located west of Highway 15, De Luz is a stunning rural area that boasts beautiful custom homes and expansive lots for agriculture. If you're looking to embrace the quiet country life, De Luz is the neighborhood for you. With its vast 20,000 acres of land primarily used for agricultural purposes, De Luz provides an abundance of opportunities to build your dream custom home while enjoying the serenity of the surrounding nature. However, it's important to note that De Luz has specific guidelines for custom home building, so make sure to familiarize yourself with them before embarking on your construction journey.
Wolf Creek
Wolf Creek is a highly sought-after neighborhood in Temecula that offers a variety of attractive features. One of the standout characteristics of Wolf Creek is its spacious lots, which provide ample room for homeowners to create their perfect living space. Additionally, the homes in Wolf Creek exhibit excellent curb appeal, enchanting anyone who visits the neighborhood. The community offers a range of home sizes, catering to various needs and preferences. To top it off, Wolf Creek boasts two recreational centers, two swimming pools, and a large green area for pets and children to enjoy.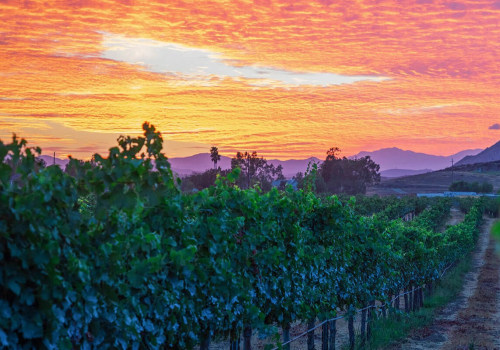 Redhawk
If you're a retiree or a family looking for a neighborhood that offers a mix of serenity and excitement, Redhawk is the perfect fit for you. This neighborhood borders the Redhawk Golf Course and the picturesque Santa Rosa Plateau, providing residents with breathtaking views and a tranquil setting. Redhawk stands out for its diverse architectural styles, including Mediterranean, contemporary, and Spanish designs. Home sizes in Redhawk vary, accommodating different needs and preferences. Additionally, the Redhawk Community Park offers a plethora of recreational activities, including baseball, softball, soccer, tennis, basketball, and splash zones, ensuring that there's never a dull moment for residents.
Paloma Del Sol
If you're searching for an affordable neighborhood in Temecula, Paloma Del Sol is worth considering. Despite the rising home prices in the area, Paloma Del Sol still offers homes below the average price in Temecula. This community provides an excellent opportunity for first-time homebuyers or those looking for budget-friendly options. Plus, when navigating the complex world of real estate in Temecula, you can rely on the expertise of experienced guides who will assist you every step of the way.
Red Hawk
Red Hawk is a family-friendly community in Temecula that offers a range of amenities and conveniences. With services and schools in close proximity, Red Hawk provides a convenient living experience for families. The neighborhood consists of 1,976 homes, and the Homeowners Association proudly dubs it the "Jewel of the Temecula Valley." This label highlights the exceptional qualities of Red Hawk, making it a desirable place to call home.
In conclusion, Temecula, California offers a wide range of neighborhoods to suit various lifestyles and preferences. From the rural charm of Harveston and Meadowview to the expansive lots and beautiful custom homes of De Luz, each neighborhood has its unique appeal. Wolf Creek stands out for its spacious lots and excellent curb appeal, while Redhawk offers stunning views and a range of architectural styles. Paloma Del Sol provides affordable housing options, and Red Hawk is the ideal family-friendly community. With so many great neighborhoods to choose from, you're sure to find the perfect place to call home in Temecula.