Discover the charm of Palumbo Family Vineyards & Winery, a hidden gem nestled in the heart of Temecula Valley Wine Country. This boutique winery, owned by Nicholas and Cindy Palumbo, is dedicated to producing small lot, handcrafted wines that showcase the unique flavors of the region. With a focus on quality and tradition, Palumbo Family Vineyards is putting Temecula Valley on the map as a premier wine destination. From their meticulously tended vineyards to their elegant barrel aging techniques, every detail is carefully curated to create wines that are truly exceptional. Take a journey with Palumbo Family Vineyards and experience the passion and dedication that goes into every bottle.
Overview
Welcome to Palumbo Family Vineyards & Winery, located in the heart of Temecula Valley Wine Country! We are committed to producing small lot, handcrafted wines from varieties grown on our property. As a family-run winery, we pride ourselves on our "artisanal" approach, which emphasizes the involvement and passion that goes into each bottle of wine. With our focus on vineyards, fruit quality, and traditional winemaking techniques, we aim to produce wines that are both elegant and distinctive. Join us for a unique tasting experience and discover the exceptional quality of our wines.
Location
Palumbo Family Vineyards & Winery is situated in the picturesque Temecula Valley Wine Country. Our address is 40150 Barksdale Circle, Temecula, 92592. The region's Mediterranean climate, warm days, and cool nights create the perfect conditions for grape cultivation. Surrounded by rolling hills and scenic vineyards, our location offers a serene and idyllic setting for wine enthusiasts and nature lovers alike.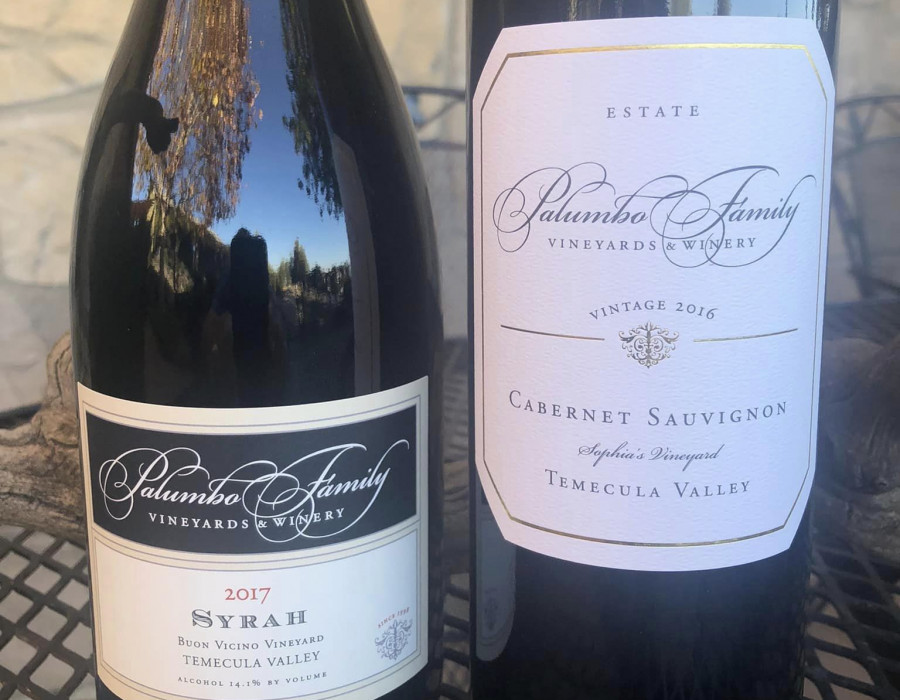 History
Established in 1998 by Nicholas and Cindy Palumbo, Palumbo Family Vineyards & Winery has grown from humble beginnings into a renowned winery in Temecula Valley. Nicholas, a passionate viticulturist and budding enologist, has always believed in producing wines only from fruit grown on the property. With a commitment to quality and an unwavering dedication to showcasing the potential of the region, the Palumbos have played a significant role in putting Temecula Valley on the wine map.
Philosophy
At Palumbo Family Vineyards & Winery, our philosophy is centered around the belief that great wines start with outstanding fruit and are nurtured by the right aging techniques. By focusing on our vineyards and managing the entire winemaking process, from grape to glass, we ensure that our wines reflect the unique character of the land. We prioritize sustainable practices and strive to minimize our environmental impact. Our aim is to produce wines that capture the essence of Temecula Valley and stand out for their exceptional quality.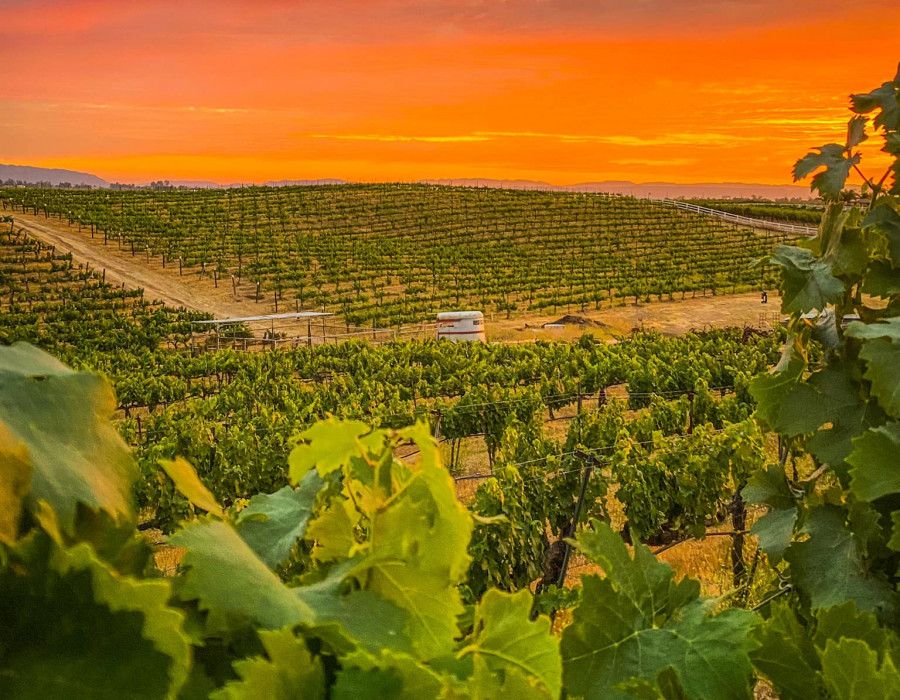 Vineyards
Our vineyards span 13 acres and are planted with a selection of premium grape varietals that thrive in the Temecula Valley climate. We have carefully chosen Cabernet Sauvignon, Cabernet Franc, Merlot, Sangiovese, Viognier, and Syrah varietals to cultivate on our property. Each vineyard block is meticulously cared for, and our viticultural practices prioritize the health and vitality of the vines. This attention to detail ensures that our grapes reach optimum ripeness and deliver the distinct flavors and aromas that define our wines.
Wine Production
The winemaking process at Palumbo Family Vineyards involves a combination of traditional techniques and modern advancements. Nicholas Palumbo, our skilled winemaker, brings together his expertise and a passion for winemaking to craft each vintage. We have a limited production of 2,500 cases annually, allowing us to focus on quality rather than quantity. Our wines are handcrafted in small lots to retain their character and showcase the unique terroir of our vineyards.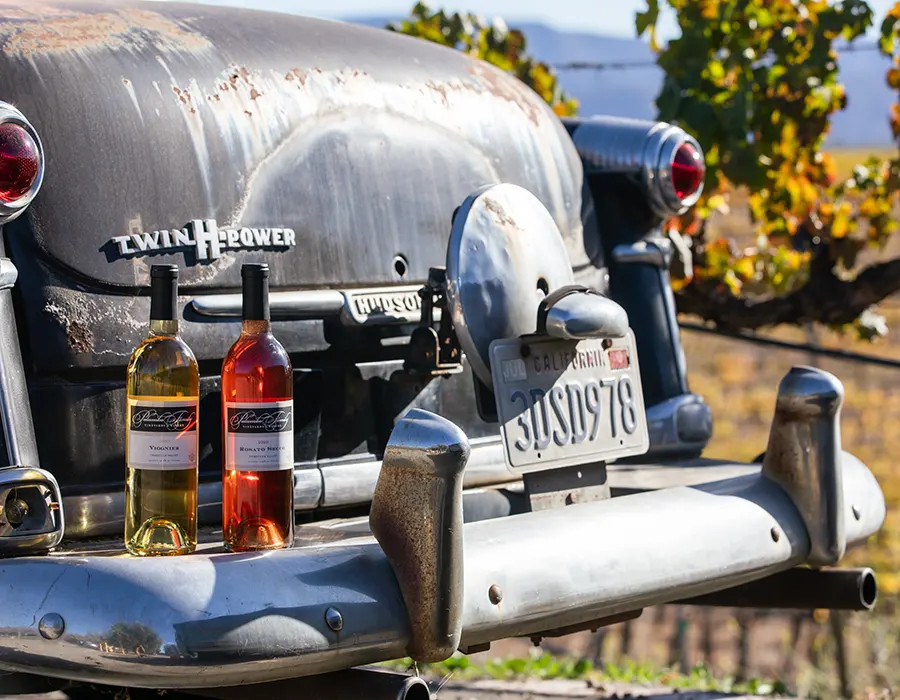 Varietals
Palumbo Family Vineyards & Winery offers a diverse portfolio of wines, each highlighting the exceptional grape varietals grown on our estate. Our Cabernet Sauvignon is known for its rich blackberry and cassis flavors, while our Cabernet Franc exhibits notes of dark cherry and spice. The Merlot showcases ripe plum and mocha tones, while the Sangiovese dazzles with bright red fruit and hints of herbs. For those seeking whites, our Viognier boasts floral aromatics and tropical fruit flavors, while our Syrah captivates with its bold blackberry and pepper notes.
Tasting Room
Our tasting room provides an intimate and welcoming space for wine enthusiasts to explore our handcrafted wines. Located on our property, it offers scenic views of the vineyards and the opportunity to enjoy our wines in a relaxed and comfortable setting. Knowledgeable and friendly staff guide guests through our wine offerings, sharing insights into our winemaking process and the characteristics of each varietal. We invite you to join us for a tasting experience that showcases the passion and care that goes into every bottle.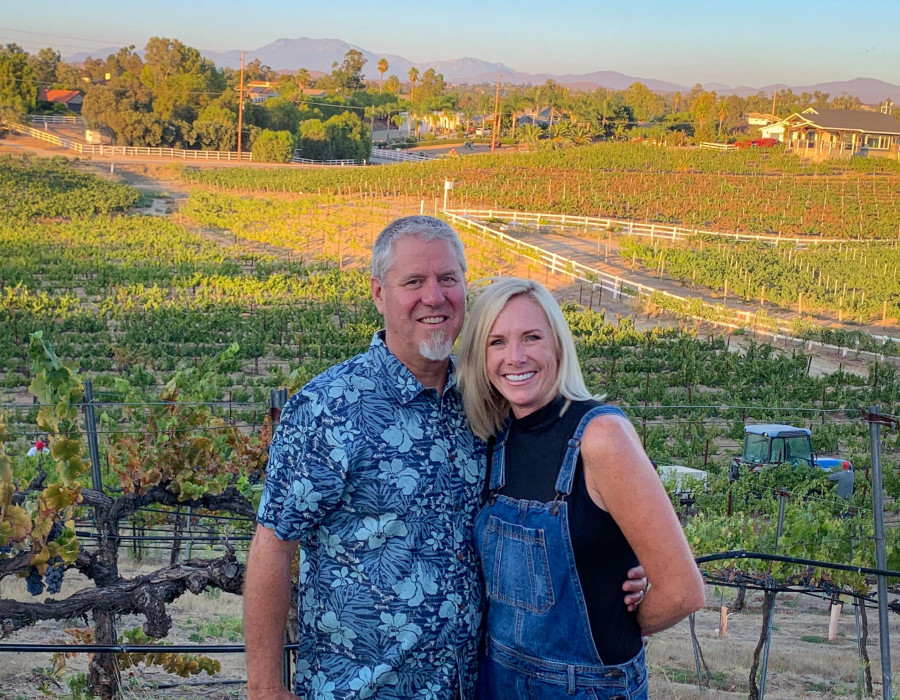 Visiting Information
To visit Palumbo Family Vineyards & Winery, please note that we are open from Friday to Sunday only, between 11 am and 5 pm. We recommend making an appointment in advance to ensure availability. Our address is 40150 Barksdale Circle, Temecula, 92592. Please keep in mind that we are a family-oriented winery and do not currently offer food services. However, our scenic location provides the perfect opportunity for a picnic, and we have a picnic area available for guests to enjoy.
Recognition & Awards
Over the years, Palumbo Family Vineyards & Winery has gained recognition and accolades for our exceptional wines. Our commitment to quality and passion for winemaking have been acknowledged by industry experts and wine enthusiasts alike. We take pride in our achievements and invite you to experience our award-winning wines firsthand. Whether you are a seasoned wine connoisseur or new to the world of wines, we guarantee a memorable tasting experience that will leave you impressed with the quality and craftsmanship of our offerings.