Miramonte Winery in Temecula Valley is a prestigious and highly regarded winery, known for its craftsmanship of fine wines. Founded in 2001 by entrepreneur Cane Vanderhoof, the winery has since gained recognition and numerous awards in the southern California region. With a passion for premium wines, Miramonte focuses on Rhone, Spanish, and Portuguese grape varietals, aiming to create exceptional and memorable flavors. Situated in the heart of the valley, their vineyard and winery offer a breathtaking view at an elevation of 1400 feet. In addition to their outstanding wines, Miramonte also hosts live entertainment events on Friday nights, making it a must-visit destination for wine and music enthusiasts alike.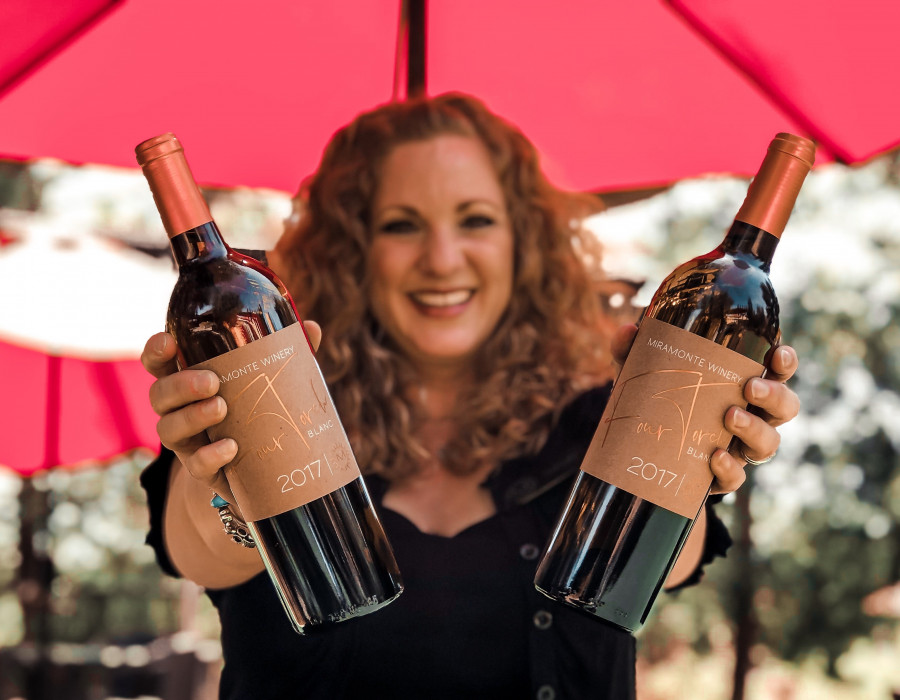 About Miramonte Winery
Miramonte Winery was founded in 2001 by Cane Vanderhoof, a young entrepreneur who had a passion for winemaking. Over the years, the winery has become highly respected and has received numerous awards for its exceptional wines. In 2005, a group of friends who shared a love for wine joined the ownership of the winery, further adding to its success.
One of the reasons Miramonte Winery chose Temecula Valley as its location is because they believed it had the potential to become the next Napa, as it was 30 years ago. They saw an opportunity to redefine winemaking in southern California and have been working hard to consistently produce wines of outstanding quality. The winery takes pride in being at the forefront of the region's winemaking efforts.
Winemaking Philosophy
At Miramonte Winery, the goal is to craft the finest wines possible. The winery focuses on Rhone, Spanish, and Portuguese grape varietals and is committed to showcasing the unique characteristics of these grapes in their wines. They believe in minimal intervention during the winemaking process, allowing the grapes to express themselves fully.
Vineyard Locations
The winery and estate vineyard are located in the heart of Temecula Valley, at an elevation of 1400 feet. The remaining vineyards owned or co-managed by Miramonte are situated between 1400 and 1600 feet. These vineyards span a total of about 44 acres and are meticulously cared for to ensure the highest quality fruit.
Live Entertainment Events
Miramonte Winery has become known for its vibrant live entertainment events. Every Friday and Saturday night, the winery hosts live music performances from 6-9 PM. This has become a highlight for visitors, offering a unique experience of great wine, beer, and live music in the beautiful setting of the winery.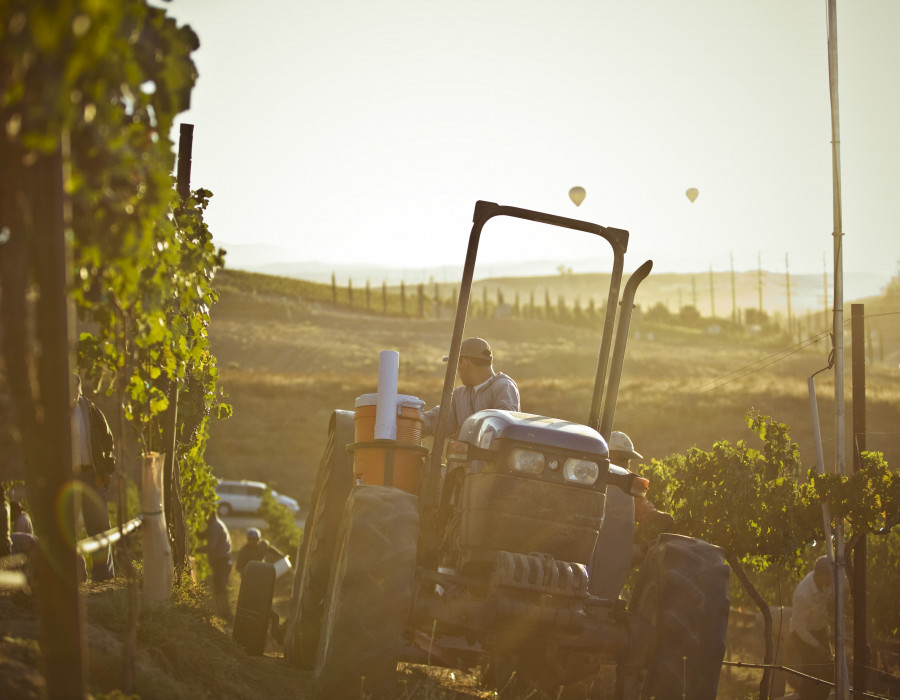 Winery Amenities
Miramonte Winery offers a range of amenities to enhance visitors' experience. They are dog-friendly, so you can bring your furry friend along to enjoy the winery grounds. The winery is also family and kid-friendly, providing a welcoming environment for all ages.
Live music is a regular feature at Miramonte Winery, creating a lively and enjoyable atmosphere. Visitors can relax and unwind while sipping on their favorite wines and enjoying the sounds of talented musicians.
For those looking to indulge in a delicious meal, Miramonte Winery has a restaurant on-site. The Flower Hill Bistro offers a menu of delectable dishes crafted to pair perfectly with Miramonte wines. The bistro is open throughout the week, with extended hours on Fridays and Saturdays.
Additionally, there is a gift shop at the winery where visitors can browse and purchase wine-related items, souvenirs, and gifts to commemorate their visit.
Winery Information
If you're planning a visit to Miramonte Winery, here's the essential information you'll need. The winery's tasting room is located at 33410 Rancho California Rd. in Temecula, California. You can contact the winery by phone at 951.506.5500 or fax at 951.506.5551. For toll-free inquiries, you can reach them at 1.866.Miramonte.
Miramonte Winery is owned by Celebration Cellars, LLC, and it was established in 2001. The winemaker behind Miramonte's exceptional wines is Reinhard Schlassa. Currently, the winery produces around 15,000 cases annually, reflecting their dedication to crafting small-batch, high-quality wines.

Flower Hill Bistro
The Flower Hill Bistro at Miramonte Winery offers a delightful dining experience. The bistro is open from Monday to Thursday from 11 am to 5:30 pm, with extended hours on Fridays and Saturdays, from 11 am to 7:30 pm. On Sundays, the bistro operates from 11 am to 6:30 pm.
The menu at Flower Hill Bistro features a variety of delicious dishes made from locally sourced ingredients. The culinary team at the bistro strives to create dishes that perfectly complement the wines produced at Miramonte Winery. From small bites to hearty entrees, there's something to satisfy every palate.
Limo/Bus Policy
When visiting Miramonte Winery, it's important to be aware of their limo/bus policy. While limos are welcome to drop off guests, they are not permitted to park on the winery's property. Limo drivers are requested to park at a different location and return to pick up guests when they are ready to leave.
This policy ensures that the winery grounds remain accessible and unobstructed for all visitors. Visitors arriving by limo or bus can still enjoy all that Miramonte Winery has to offer, but they should plan accordingly to comply with the policy.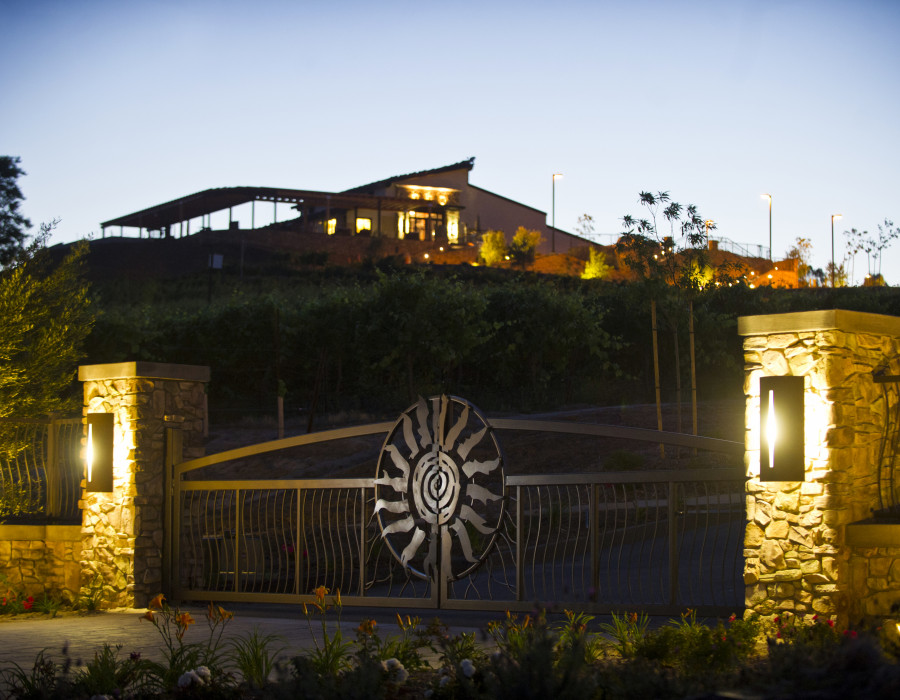 Miramonte Winery Founder
Miramonte Winery was founded by Cane Vanderhoof, an ambitious entrepreneur, when he was just 32 years old. Vanderhoof's vision and passion for winemaking drove him to establish a winery that would exceed expectations and redefine winemaking in southern California.
Under Vanderhoof's leadership, Miramonte Winery has flourished and become one of the most highly regarded wineries in the region. His dedication to producing exceptional wines and his belief in the potential of Temecula Valley have played a significant role in the winery's success.
Our Vineyards & Winery
Miramonte Winery's vineyards and winery are at the heart of their winemaking process. The winery's focus is on crafting wines that showcase the unique qualities of Rhone, Spanish, and Portuguese grape varietals.
Situated at an elevation of 1400 feet, the winery and estate vineyard provide the perfect conditions for growing high-quality grapes. The remaining vineyards, with an elevation range of 1400 to 1600 feet, also contribute to the diverse range of wines produced by Miramonte.
In total, Miramonte Winery owns, co-manages, or purchases fruit from about 44 acres of vineyards. These vineyards are meticulously cared for to ensure the best quality grapes, resulting in outstanding wines.
Miramonte Winery also offers live entertainment events, adding to the overall experience. Visitors can enjoy high-energy performances on Friday nights, making their time at the winery even more memorable.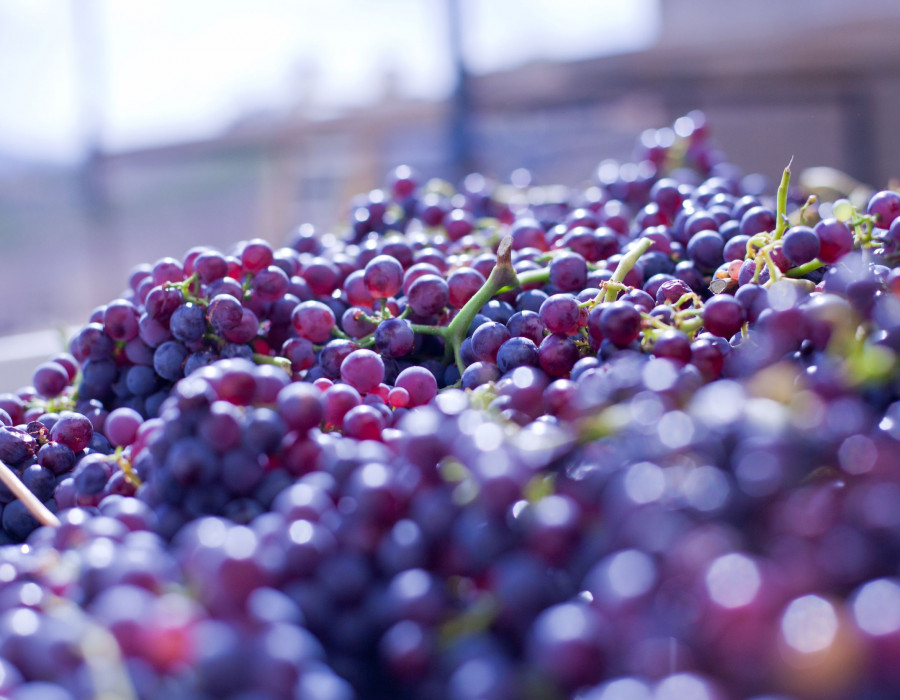 Miramonte Events
Every Friday and Saturday night, Miramonte Winery comes alive with live music performances. From 6-9 PM, visitors can enjoy great wine, beer, and live music, creating a vibrant and energetic atmosphere. Over the years, these weekend events have become highly anticipated and have established themselves as signature wine and music events in Temecula wine country.
To stay updated with the upcoming performers and events, visitors can check the winery's calendar on their website.
Banner Ads and Media Partnerships
Miramonte Winery engages in banner ads and media partnerships to promote their wines and events. By partnering with various media outlets and utilizing targeted banner ads, the winery reaches a wider audience and effectively communicates their offerings to potential visitors.
These partnerships and advertisements help create awareness and generate interest in Miramonte Winery's wines, events, and amenities.
Contact Information
To stay connected with Miramonte Winery, there are several ways to contact them. They have a strong presence on social media platforms such as Facebook and Instagram, where visitors can follow their updates and engage with their content.
The winery's website serves as a comprehensive resource, providing information about their wines, events, amenities, and more. Visitors can also sign up for their email newsletter to receive updates directly in their inbox.
For any inquiries or to make reservations, visitors can contact the winery by phone at 951.506.5500 or via fax at 951.506.5551. There is also a toll-free number, 1.866.Miramonte, for inquiries.
Miramonte Winery invites wine enthusiasts and visitors to connect with them, explore their offerings, and experience the exceptional wines and vibrant atmosphere they have to offer.