Welcome to Lake Elsinore, a suburban paradise nestled in Riverside County, California. With a population of 68,822, this charming community offers residents a serene and spacious suburban lifestyle. The majority of residents own their homes, adding a sense of stability and pride to the neighborhood. Lake Elsinore is known for its abundance of parks, providing endless opportunities for outdoor recreation. Families thrive in this area, with excellent public schools that boast above-average ratings. If you're looking for a peaceful and family-friendly place to call home, Lake Elsinore is the perfect destination.
Overview of Lake Elsinore
Lake Elsinore is a charming suburb of Riverside, California, with a population of 68,822. It is located in Riverside County, offering residents a peaceful and suburban feel. The city is known for its beautiful lake and numerous parks, making it an ideal place for families and outdoor enthusiasts. In Lake Elsinore, the majority of residents own their homes, contributing to a strong sense of community. The public schools in Lake Elsinore are above average, providing excellent education opportunities for children.
Real Estate and Housing
The median home value in Lake Elsinore is $792,200, which is higher than the national median of $444,900. With a homeownership rate of 70%, many residents enjoy the stability and benefits of owning their own homes. However, if renting is preferable, there are options available as well, with 30% of residents choosing to rent. The housing stock in Lake Elsinore offers a variety of choices, from single-family homes to apartments. Additionally, the area provides amenities such as parks, community centers, and shopping centers to enhance the overall living experience.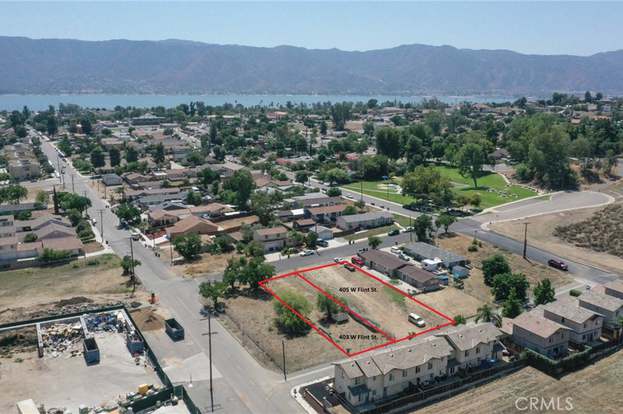 This image is property of ssl.cdn-redfin.com.
Recreation and Outdoor Activities
Lake Elsinore is a paradise for outdoor enthusiasts, with an abundance of parks and green spaces. These parks offer opportunities for picnicking, hiking, and enjoying nature. Some popular parks in Lake Elsinore include Lakepoint Park, Rosetta Canyon Sports Park, and Canyon Hills Community Park. If you're into outdoor sports, you'll find plenty of options, including basketball courts, soccer fields, and tennis courts.
One of the major highlights of Lake Elsinore is its namesake lake. The sparkling water of Lake Elsinore provides endless opportunities for water activities. Residents and visitors can enjoy boating, fishing, kayaking, and paddleboarding on the lake. The beautiful lakefront also offers scenic spots for relaxation and taking in the natural beauty of the surroundings.
Community and Culture
Lake Elsinore takes pride in its diverse community, with residents from various ethnic and economic backgrounds. This diversity adds to the vibrant culture of the city and creates opportunities for different perspectives and experiences. The community actively organizes events and festivals throughout the year to celebrate this diversity and foster a sense of unity. These events bring people together and showcase the rich cultural heritage of Lake Elsinore.
In addition to community events, Lake Elsinore also offers a range of local arts and entertainment options. From art galleries and theaters to live music performances, there is always something exciting happening in the city. Residents can explore the local arts scene and support the talented artists and performers who call Lake Elsinore home.
When it comes to dining, Lake Elsinore has a burgeoning culinary scene. There are numerous restaurants offering a variety of cuisines, including Mexican, Italian, Asian, and American. Whether you're looking for a casual dining experience or a fine-dining establishment, Lake Elsinore has options to suit every palate. Food lovers will appreciate the diverse culinary offerings and the opportunity to indulge in delicious meals.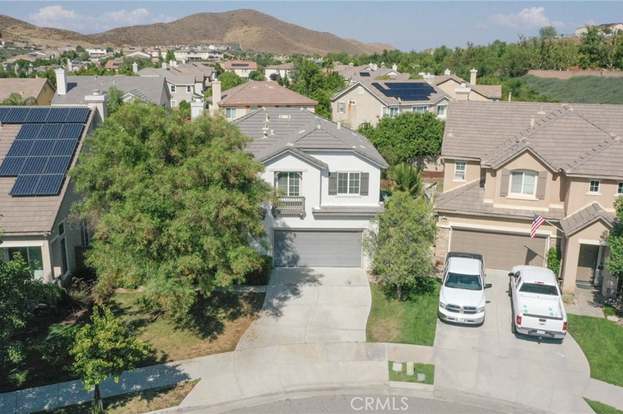 This image is property of ssl.cdn-redfin.com.
Education and Schools
Lake Elsinore is home to a well-regarded public school system. The schools in the area consistently provide quality education and strive to meet the needs of their students. Parents can feel confident that their children receive a solid education in a supportive environment. For families seeking alternative educational options, there are also private schools available that offer specialized programs and smaller class sizes.
For those looking to pursue higher education, Lake Elsinore is within close proximity to several colleges and universities. This provides opportunities for residents to further their education and expand their career prospects. Whether you're interested in pursuing a degree in the arts, sciences, or any other field, multiple higher education options are available in the surrounding area.
Safety and Crime
Lake Elsinore has a decent safety record, with crime rates in line with national averages. Residents can feel secure in their homes and communities, knowing that the city has initiatives in place to promote safety. The local law enforcement agencies work diligently to maintain peace and protect the well-being of residents. Additionally, community members are encouraged to participate in neighborhood watch programs and other safety initiatives to enhance security.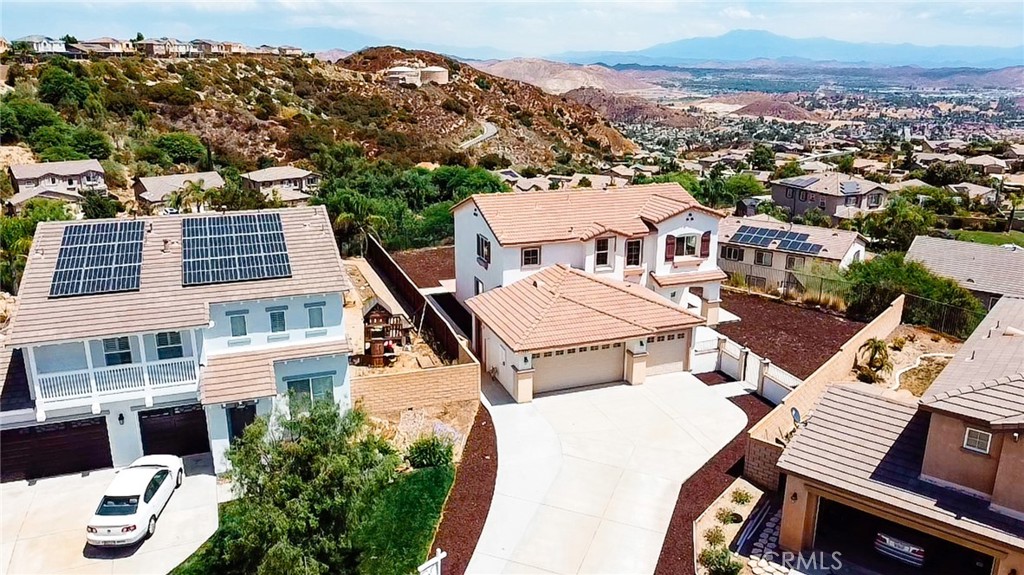 This image is property of www.compass.com.
Employment and Economy
Lake Elsinore offers job opportunities across various industries, contributing to a diverse and robust economy. The city has seen growth in recent years, attracting new businesses and creating new employment opportunities. There is a wide range of job sectors, including healthcare, education, retail, and manufacturing. The median household income in Lake Elsinore is $80,350, higher than the national average.
The cost of living in Lake Elsinore is slightly higher than the national average, but it is still considered affordable compared to other areas in California. Residents can enjoy a comfortable lifestyle and have access to essential amenities without breaking the bank.
Transportation and Commuting
Lake Elsinore benefits from a well-developed road infrastructure that provides easy accessibility to the city and neighboring areas. Major highways and freeways connect Lake Elsinore to Riverside and other nearby cities, making commuting convenient. Public transportation options, such as buses, are also available for those who prefer not to drive or want to reduce their carbon footprint.
Traffic congestion in Lake Elsinore is generally manageable, especially outside of peak hours. Commuting patterns vary depending on residents' work locations and schedules, but overall, the city offers a reasonable commute for most people. Whether you work in Lake Elsinore or commute to a nearby city for work, transportation is not a major issue.
Health and Fitness
Healthcare facilities and services are readily available in Lake Elsinore, ensuring that residents have access to quality medical care. Hospitals, clinics, and medical centers are equipped to handle various healthcare needs. Residents can feel confident in the healthcare options available to them and can seek medical attention when needed.
Lake Elsinore offers fitness centers and gyms for those looking to stay active and prioritize fitness. These facilities provide state-of-the-art equipment, fitness classes, and personal training options. Additionally, the city's abundance of parks and nature trails provide opportunities for outdoor recreational activities, promoting a healthy and active lifestyle.
Community Services and Amenities
Lake Elsinore is equipped with numerous community services and amenities to meet the needs of its residents. The city boasts libraries and civic centers that offer educational resources, community programs, and spaces for events. These facilities serve as hubs for learning, socializing, and engaging with the community.
As for shopping centers and malls, Lake Elsinore has a variety of options for retail therapy. Residents can find everything they need, from everyday essentials to specialty items, at the different shopping centers located throughout the city. These retail spaces also contribute to the local economy by providing job opportunities and supporting local businesses.
Sports enthusiasts will appreciate the availability of sports facilities and stadiums in Lake Elsinore. Whether it's watching a baseball game at the local stadium or participating in recreational sports leagues, there are opportunities for athletes and fans alike to enjoy their favorite sports.
Finally, Lake Elsinore is home to community centers and clubs that cater to diverse interests and hobbies. These centers provide gathering spaces for like-minded individuals to come together, form connections, and pursue shared interests. Whether you're interested in art, music, gardening, or any other hobby, you'll likely find a community center or club to join in Lake Elsinore.
In conclusion, Lake Elsinore offers a charming and vibrant community with a variety of amenities and activities for residents to enjoy. From its beautiful parks and outdoor recreational opportunities to its diverse culture and supportive community, Lake Elsinore has something for everyone. With its strong education system, affordable housing options, and access to healthcare facilities, it's no wonder that many people choose to call Lake Elsinore home.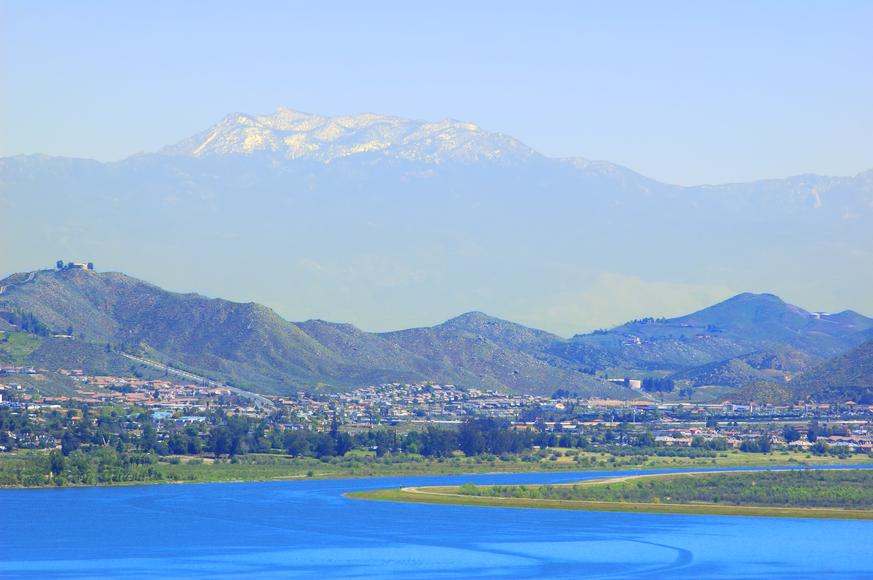 This image is property of media.california.com.