Welcome to Leoness Cellars, where a lifelong quest to create world-class wines is driven by a 50-year farming history. Nestled in the picturesque rolling hills of Temecula's wine country, Leoness offers a warm and enchanting setting where you can indulge in great wines, breathtaking views, and unforgettable moments with loved ones. Founded in 2002 by Gary Winder and Mike Rennie, with over 80 years of agriculture and grape-growing experience, Leoness Cellars is dedicated to producing wines of incredible depth and flavor. From Viognier and Syrah to Cabernet Franc and Merlot, each wine is carefully crafted to preserve the subtle flavors and nuances of the varietal. To enhance your experience, the award-winning Restaurant at Leoness offers an exceptional al fresco dining experience, pairing delectable dishes with their exquisite wines. Whether you savor a wine tasting, explore the charming vineyard views, or join a winery tour, Leoness Cellars invites you to create lasting memories and inspiring dreams along the way.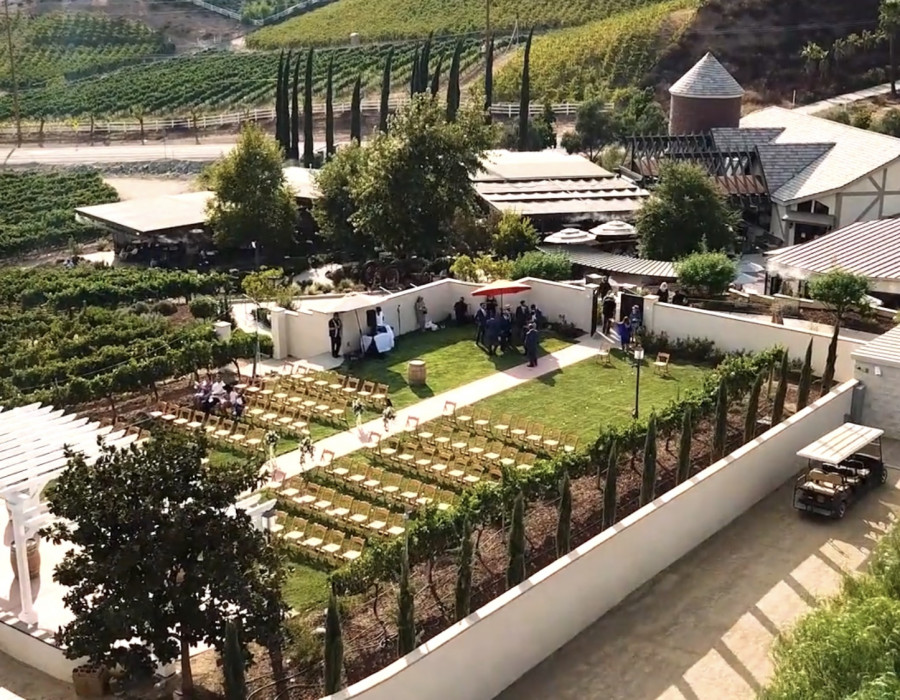 Overview
Leoness Cellars: A Brief Introduction
Welcome to Leoness Cellars, a hidden gem nestled in the rolling hills of Temecula's wine country. With a history rooted in farming and a dedication to crafting world-class wines, Leoness Cellars offers visitors a unique and enchanting experience. Whether you're a wine connoisseur or simply looking for a relaxing getaway, Leoness Cellars has something to offer everyone. From their diverse array of wine varietals to their acclaimed winery restaurant, every aspect of Leoness Cellars is carefully curated to ensure a memorable visit. So come and discover the magic of Leoness Cellars, where warm hospitality meets exceptional wine.
History
Farming Background of Leoness Cellars
Leoness Cellars' story begins with a deep farming background that spans over 50 years. This rich agricultural heritage serves as the inspiration behind Leoness Cellars' dedication to crafting high-quality wines. With a profound understanding of the land and a relentless commitment to excellence, the founders of Leoness Cellars, Gary Winder and Mike Rennie, have brought their expertise in grape-growing to the forefront of the winemaking industry.
Founders' Expertise in Grape-growing
Gary Winder and Mike Rennie, the visionary founders of Leoness Cellars, have over 80 years of combined experience in agriculture and grape-growing in the Temecula Valley. This expertise has fostered a true understanding of growing wine grapes of the highest quality. Each grape at Leoness Cellars is carefully cultivated to achieve optimum ripeness and concentration, resulting in wines that are flavorful and well-balanced. The founders' deep knowledge of the land and their passion for grape-growing are evident in every bottle of wine produced at Leoness Cellars.
Location and Setting
Nestled in the Rolling Hills of Temecula
Leoness Cellars is beautifully situated in the rolling hills of Temecula, providing a picturesque backdrop for wine enthusiasts and nature lovers alike. Surrounded by lush vineyards and stunning panoramic views, the winery offers a peaceful and serene setting where visitors can unwind and connect with nature. Whether you're strolling through the vineyards or enjoying a glass of wine on the outdoor terrace, Leoness Cellars' location sets the stage for a truly memorable experience.
Enchanting Vineyard Views
One of the highlights of visiting Leoness Cellars is the enchanting vineyard views that greet you at every turn. As you wander through the property, you'll be captivated by the rows of meticulously manicured vines and the vibrant greenery that stretches as far as the eye can see. The vineyard views not only enhance the aesthetic appeal of Leoness Cellars but also serve as a reminder of the winery's commitment to quality and craftsmanship. So sit back, relax, and soak in the beauty of the vineyards as you savor the exceptional wines of Leoness Cellars.
Wine Varietals
Diverse Array of Wine Offerings
One of the hallmarks of Leoness Cellars is its diverse array of wine offerings. From crisp whites to bold reds, there is truly something for every palate. The winery's portfolio includes varietals such as Viognier, Syrah, Cabernet Franc, Merlot, Cabernet Sauvignon, White Merlot, Muscat Canelli, and Cinsault Port. Each wine is carefully crafted to highlight the unique characteristics of the grape varietal, resulting in a range of flavors and aromas that are sure to please even the most discerning wine lover.
Carefully Crafted Wines
At Leoness Cellars, every bottle of wine is a labor of love. The winemaker, Tim Kramer, employs meticulous techniques to ensure that each wine is crafted to perfection. For the red wines, an extended aging process in French and American oak barrels adds complexity and softness to the final product. This aging process allows the wines to develop layers of flavor and a smooth finish. On the other hand, the white wines undergo a slow fermentation at cool temperatures to preserve the fresh fruit flavors of the grape. The result is a collection of wines that showcase the best of both worlds, balancing richness and vibrancy in every sip.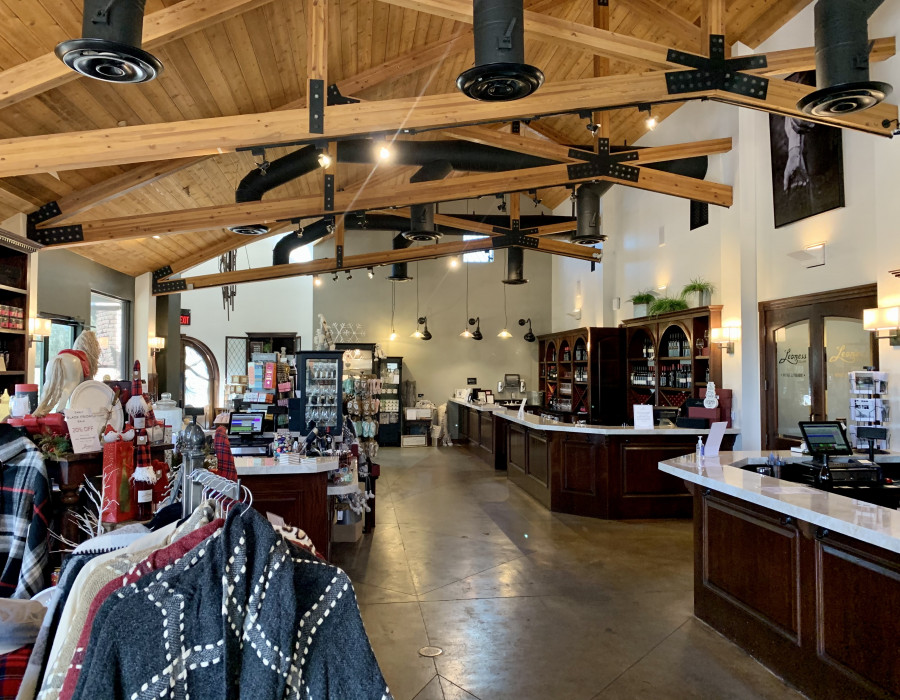 Signature Wines
Viognier
Leoness Cellars' Viognier is a standout among their signature wines. Known for its aromatic qualities and luscious mouthfeel, Viognier is a white wine that captivates the senses. Leoness Cellars' Viognier is no exception, boasting flavors of tropical fruits, honey, and peach. With its well-balanced acidity and a hint of sweetness, this wine is a crowd-pleaser that pairs beautifully with grilled seafood or creamy pasta dishes.
Syrah
For those who prefer bold and robust red wines, Leoness Cellars' Syrah is a must-try. This varietal is known for its dark fruit flavors, peppery undertones, and velvety tannins. Leoness Cellars' Syrah showcases the best of this varietal, with its rich blackberry and black cherry notes, spice accents, and a long, smooth finish. Whether enjoyed on its own or paired with a juicy steak, Leoness Cellars' Syrah is sure to leave a lasting impression.
Cabernet Franc
Leoness Cellars is also celebrated for its Cabernet Franc, a red wine known for its elegance and complexity. With its vibrant red fruit flavors, hints of bell pepper, and earthy undertones, this wine offers a sensory experience that is both intriguing and delightful. The well-integrated tannins and balanced acidity make Leoness Cellars' Cabernet Franc an ideal companion for rich, savory dishes or aged cheeses.
Merlot
Merlot lovers will find solace in the exceptional Merlot offered by Leoness Cellars. This red wine showcases the varietal's renowned velvety texture and ripe fruit flavors. With its aromas of plum, blackberry, and vanilla, Leoness Cellars' Merlot is a true delight for the senses. Suitable for pairing with a wide range of dishes, from hearty stews to roasted vegetables, this Merlot is a versatile choice that never disappoints.
Cabernet Sauvignon
No exploration of Leoness Cellars would be complete without tasting their Cabernet Sauvignon. This varietal, known for its bold structure and intense flavors, is a crowd favorite. Leoness Cellars' Cabernet Sauvignon is no exception, boasting flavors of black currant, dark chocolate, and a touch of oak. With its firm tannins and impressive aging potential, this Cabernet Sauvignon is an excellent choice for those seeking a wine that will continue to evolve and improve with time.
Wine Production
Aging Process for Red Wines
When it comes to red wines, Leoness Cellars employs a meticulous aging process that enhances the flavor and complexity of each wine. The red wines at Leoness Cellars, including Cabernet Franc, Merlot, and Cabernet Sauvignon, are aged for an extended period in a combination of small French and American oak barrels. This aging process allows the wines to develop softness and depth, imparting flavors of vanilla, spice, and toast. The result is a collection of red wines that are both inviting and age-worthy, offering a truly exceptional drinking experience.
Fermentation Techniques for White Wines
Leoness Cellars takes a unique approach to fermenting their white wines, allowing them to retain the fresh fruit flavors of the grape. The white wines, such as Viognier and Muscat Canelli, undergo a slow fermentation at cool temperatures. This slow fermentation process preserves the delicate aromas and crisp acidity of the grapes, resulting in white wines that are vibrant, refreshing, and full of character. From the tropical fruit notes of the Viognier to the floral and citrus flavors of the Muscat Canelli, Leoness Cellars' white wines are true reflections of the grape varietal and the terroir in which they are grown.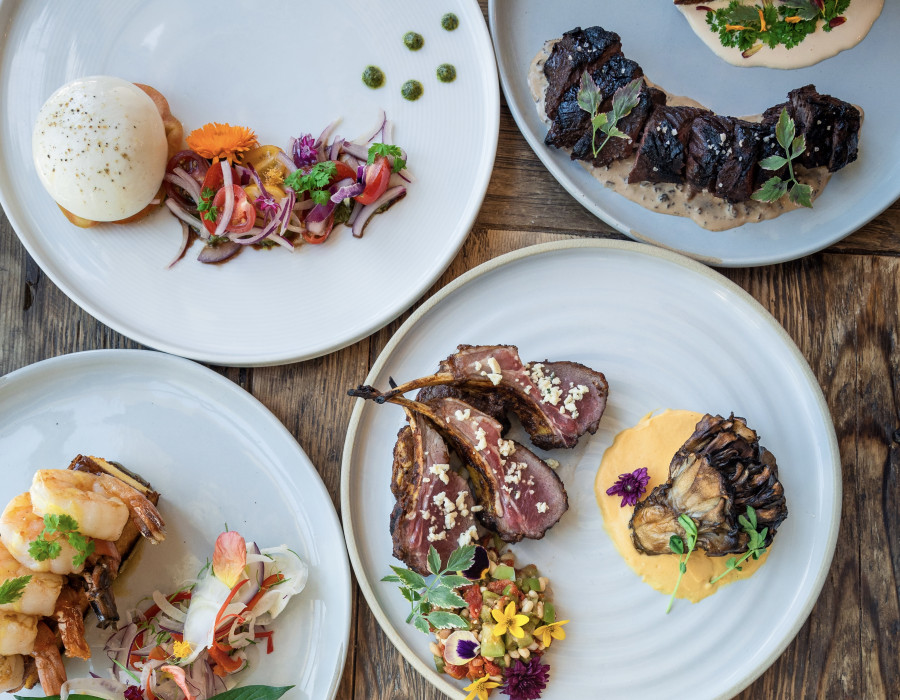 The Restaurant at Leoness
Acclaimed Winery Restaurant
The Restaurant at Leoness is a culinary gem that has garnered acclaim for its exceptional dining experience. Voted Best Winery Restaurant by USA Today's 10 Best Reader's Choice for two consecutive years, this restaurant offers a delightful fusion of French country cuisine and warm hospitality. From the moment you step foot in The Restaurant at Leoness, you'll be transported to a world of delectable flavors and cozy ambiance.
French Country Dining Experience
The enchanting French country atmosphere of The Restaurant at Leoness sets the stage for a truly memorable dining experience. With its charming decor, warm lighting, and rustic furnishings, the restaurant exudes a sense of elegance and comfort. Whether you choose to dine indoors or opt for a table on the outdoor terrace, you'll be surrounded by a welcoming ambiance that invites you to savor every moment.
Full-Service Menu
The Restaurant at Leoness boasts a full-service menu that showcases the finest ingredients and expert culinary techniques. From vibrant salads made with locally sourced produce to flavorful entrees featuring a variety of proteins and seasonal accompaniments, every dish at The Restaurant at Leoness is a work of art. Indulge in dishes like oven-roasted Cornish Game Hen, perfectly seared scallops, or a mouthwatering steak, all expertly paired with Leoness Cellars' exceptional wines. And don't forget to save room for one of the decadent desserts, crafted with the utmost care to provide a sweet ending to your meal.
Dining Options
Vibrant Salads
Start your dining experience at The Restaurant at Leoness with one of their vibrant salads. Made with the freshest ingredients sourced from local farms, these salads are a celebration of flavor and color. Whether you choose the Citrus & Avocado Salad, featuring juicy oranges, creamy avocado, and mixed greens, or the Heirloom Tomato Salad, bursting with the flavors of summer, you'll be treated to a salad that is as visually stunning as it is delicious.
Flavorful Entrees
The entrees at The Restaurant at Leoness showcase the culinary expertise of the talented chefs. From seafood delicacies to hearty meat dishes, each entree is thoughtfully crafted to highlight the flavors of the ingredients. Indulge in the Grilled Salmon, served with roasted fingerling potatoes, sautéed kale, and a lemon beurre blanc, or savor the flavors of the Filet Mignon, accompanied by truffle mashed potatoes, asparagus, and a red wine reduction. No matter what you choose, you can expect an entree that is bursting with flavor and prepared with the utmost care.
Decadent Desserts
End your meal at The Restaurant at Leoness on a sweet note with one of their decadent desserts. From classic favorites to unique creations, these desserts are a true indulgence. Treat yourself to the Chocolate Mousse Cake, a rich and velvety masterpiece, or savor the flavors of the Seasonal Berry Tart, featuring a buttery crust and a medley of fresh berries. Whatever your preference, The Restaurant at Leoness offers a dessert selection that is sure to satisfy your sweet tooth and leave you craving for more.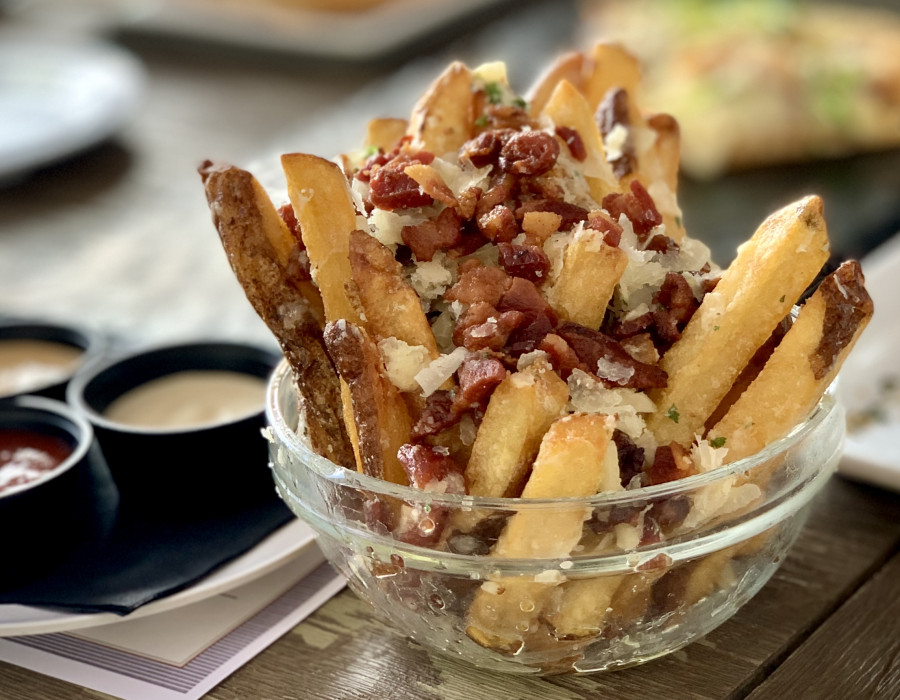 Tasting Room
Unique Architecture and Ambience
Step into the unique Tasting Room at Leoness and prepare to be transported to a world of elegance and refinement. The Tasting Room features enchanting architecture characterized by wood paneling, dark wood stained furnishings, and warm lighting. The cozy and inviting atmosphere sets the stage for a memorable wine tasting experience, where you can relax and savor the exceptional wines of Leoness Cellars.
Passionate Commitment to Craft
At Leoness Cellars, there is a passionate commitment to the craft of winemaking, and this is evident in every aspect of the Tasting Room experience. From the knowledgeable and friendly staff to the carefully selected wine flights, every detail is designed to showcase the quality and diversity of the wines. As you embark on your wine tasting journey, you'll have the opportunity to sample a range of varietals, each expertly crafted to highlight the unique characteristics of the grape. So sit back, relax, and allow the dedicated team at Leoness Cellars to guide you through a tasting experience that is both educational and enjoyable.
Winery Tours
Guided Tours of the Winery
For those seeking a deeper understanding of the winemaking process, Leoness Cellars offers guided tours of the winery. Led by knowledgeable guides, these tours provide a behind-the-scenes look at the winemaking process, from grape to bottle. You'll explore the vineyards, learn about the different grape varietals grown on-site, and discover the intricacies of the winemaking techniques employed at Leoness Cellars. As you wander through the winery, you'll gain a newfound appreciation for the craftsmanship and attention to detail that goes into producing each bottle of wine.
Creating Lasting Memories
A visit to Leoness Cellars is more than just a wine tasting experience; it's an opportunity to create lasting memories. Whether you're exploring the vineyards, enjoying a meal at The Restaurant, or embarking on a winery tour, every moment spent at Leoness Cellars is crafted to be unforgettable. Whether you're a wine enthusiast or simply looking to unwind and indulge in the finer things in life, Leoness Cellars welcomes you with open arms. So come and discover the magic of Leoness Cellars, where warm hospitality, exceptional wine, and breathtaking views combine to create an experience like no other.