Escape to the serene landscapes of Halter Ranch Temecula, where you can indulge in wine tasting while being surrounded by breathtaking views. With its rolling hills and picturesque estate vineyard, Halter Ranch offers a charming ambiance that is both inviting and enchanting. Whether you choose to sip on their signature tasting menus at the indoor tasting bar or relax in the cozy outdoor seating, you're sure to have a delightful experience. And on weekends, you can even enjoy live entertainment from local artists while treating yourself to bites from the food trucks. So why wait? Visit Halter Ranch Temecula and immerse yourself in the beauty of wine country.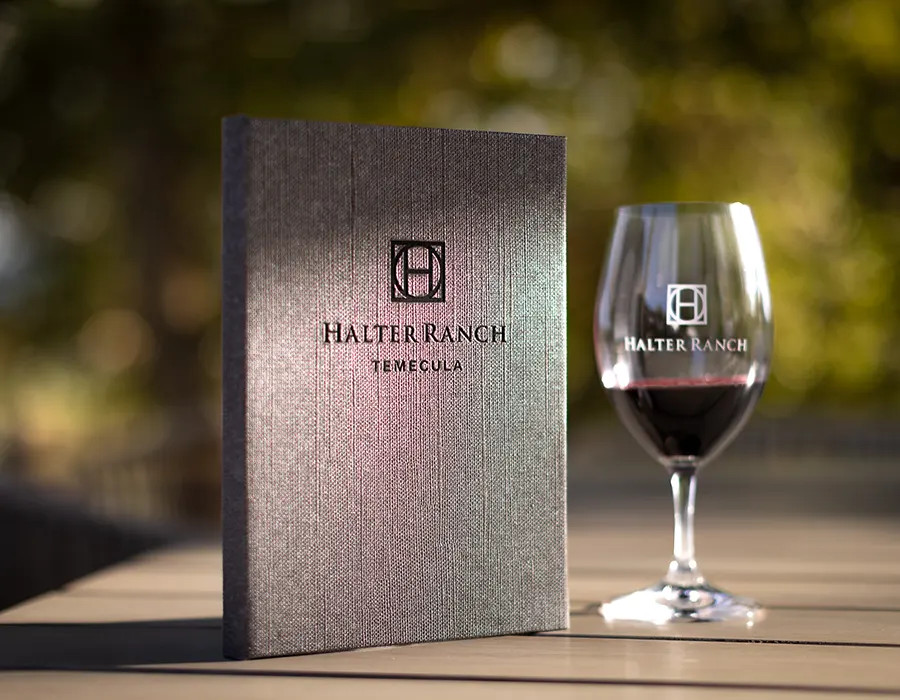 Halter Ranch Temecula
Welcome to Halter Ranch Temecula! We are a charming winery located in the heart of Temecula Valley, surrounded by breathtaking views of rolling hills and our beautiful estate vineyard. Whether you're a wine enthusiast or simply looking for a relaxing day out, Halter Ranch Temecula has something for everyone.
Website Amenities
Our website offers a range of useful amenities to enhance your experience at Halter Ranch Temecula. From detailed information about our wines and tasting menus to upcoming events and entertainment, you can find everything you need to plan your visit. We also provide a list of local food trucks that offer delicious bites to accompany your wine tasting.
Varietals
At Halter Ranch Temecula, we take pride in our exceptional varietals. From bold reds like Cabernet Franc and Cabernet Sauvignon to crisp whites like Sauvignon Blanc and Vermentino, we have a variety of wines to suit every palate. Our winemaker, Kevin Sass, brings his expertise and passion to every bottle, ensuring a memorable wine tasting experience.
Winery Info
Located at 41300 Avenida Biona in Temecula, Halter Ranch is the perfect destination for wine lovers. Our tasting room offers a warm and inviting atmosphere, where you can sample our wines and learn about the winemaking process. Owned by Halter Ranch Winery, our establishment has been a part of the Temecula wine scene since 2023. Our dedicated sales and business manager, Tessa Piercy, is always ready to assist you and answer any questions you may have.
Food Services
To complement your wine tasting experience, we occasionally host food trucks on-site. These local food trucks offer a delightful selection of bites that pair perfectly with our wines. From gourmet sandwiches to delectable desserts, there's something for everyone to enjoy. Be sure to check our website for the schedule of food trucks during your visit.
Limo/Bus Policy
If you're planning to visit Halter Ranch Temecula with a large group or in a limo/bus, please contact us directly for our policy. We are dedicated to providing a safe and enjoyable experience for all our guests, and we appreciate your cooperation in ensuring a smooth visit for everyone.
Hours
We are open daily from 11:00am to 6:00pm, welcoming visitors to enjoy our wines and the beauty of our surroundings. Whether you're looking for a midday wine tasting or a relaxing afternoon with friends, our doors are always open to you.
Take in the Views and Charm
When you visit Halter Ranch Temecula, be prepared to be captivated by the stunning views of the rolling hills and our picturesque estate vineyard. Take a leisurely stroll through our grounds, soak in the natural beauty, and savor the tranquility that can only be found in our little slice of paradise. Our cozy outdoor seating provides the perfect spot to sit back, relax, and enjoy the charm of our winery.
Signature Tasting Menus
Indulge in one of our signature tasting menus and embark on a journey through our exceptional wines. Choose from our selection of Reds Only or Mixed Flight options, both priced at $35. Whether you prefer the bold flavors of our red wines or want to explore a mix of varietals, our tasting menus are designed to cater to your preferences. Our knowledgeable staff is always on hand to guide you through the tasting experience, offering insights and answering any questions you may have.
Entertainment from Local Artists
Every weekend, Halter Ranch Temecula comes alive with the sounds of talented local artists. Sit back, relax, and enjoy a glass of wine as you listen to live music. From soulful melodies to lively tunes, our lineup of musicians ensures a delightful experience for all. Immerse yourself in the ambiance of our winery while being serenaded by the talented individuals who call our community home.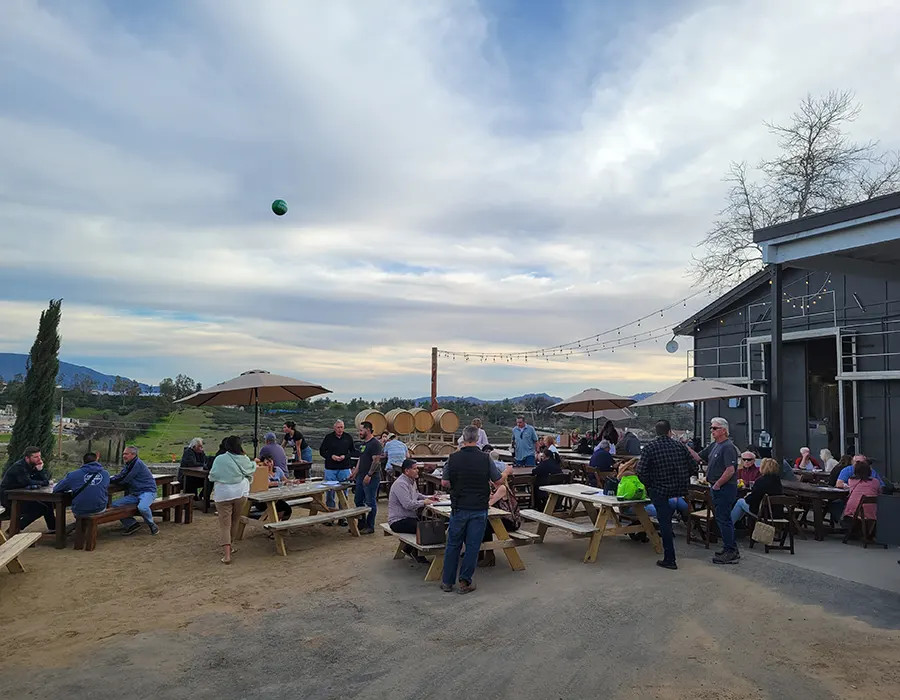 Bites from Local Food Trucks
Enhance your wine tasting experience with bites from our featured local food trucks. We partner with a variety of food trucks, each offering a unique culinary experience. Indulge in gourmet dishes crafted with locally sourced ingredients or satisfy your sweet tooth with delectable desserts. Whatever your taste, our food trucks are sure to tantalize your palate and perfectly complement the flavors of our wines.
Walk-Ins Welcome
At Halter Ranch Temecula, we believe in creating a welcoming and inclusive environment for all. Whether you've made reservations or decide to drop by spontaneously, we are excited to welcome you. Walk-ins are always welcome, so feel free to visit us at your convenience. Our friendly staff is eager to introduce you to our wines and ensure you have a memorable visit.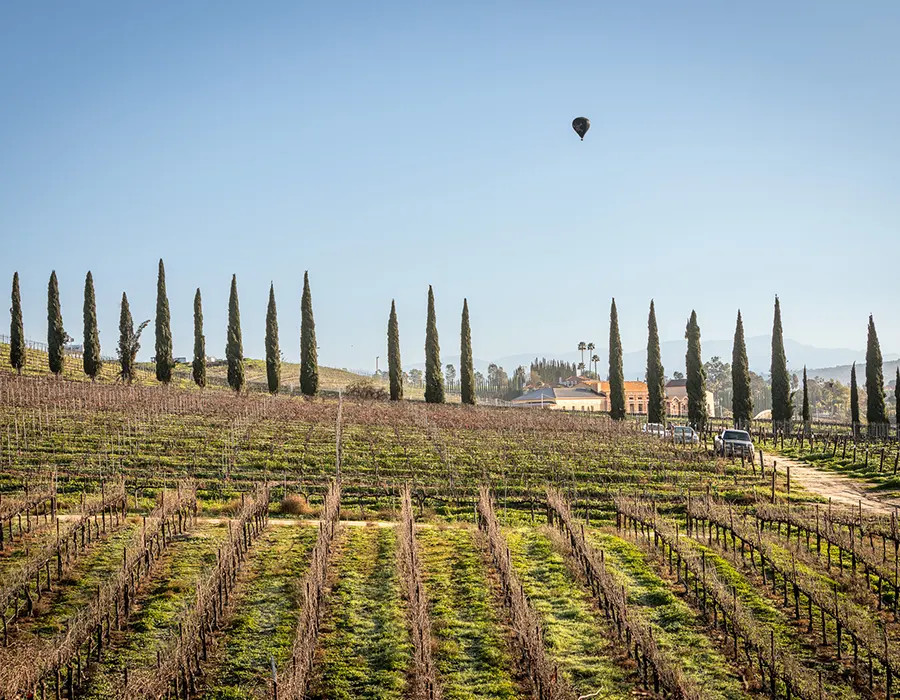 Upcoming Events
Mark your calendars for these exciting upcoming events at Halter Ranch Temecula:
Sep 2: Live Music by Kole Weber
Sep 3: Live Music by Ellis Bryant
Sep 9: Live Music by Travis Guilliams
Sep 30: Live Music by Richard Galiguis
Immerse yourself in an evening of live music while enjoying our exceptional wines. These talented artists are sure to entertain and create a vibrant atmosphere. Don't miss out on these memorable experiences.
Banner Ads
Throughout our website, you may come across banner ads that showcase our partnerships and collaborations. These banner ads feature special promotions, exclusive offers, and other exciting opportunities related to the world of wine. Be sure to click on them to discover even more ways to enhance your enjoyment of Halter Ranch Temecula.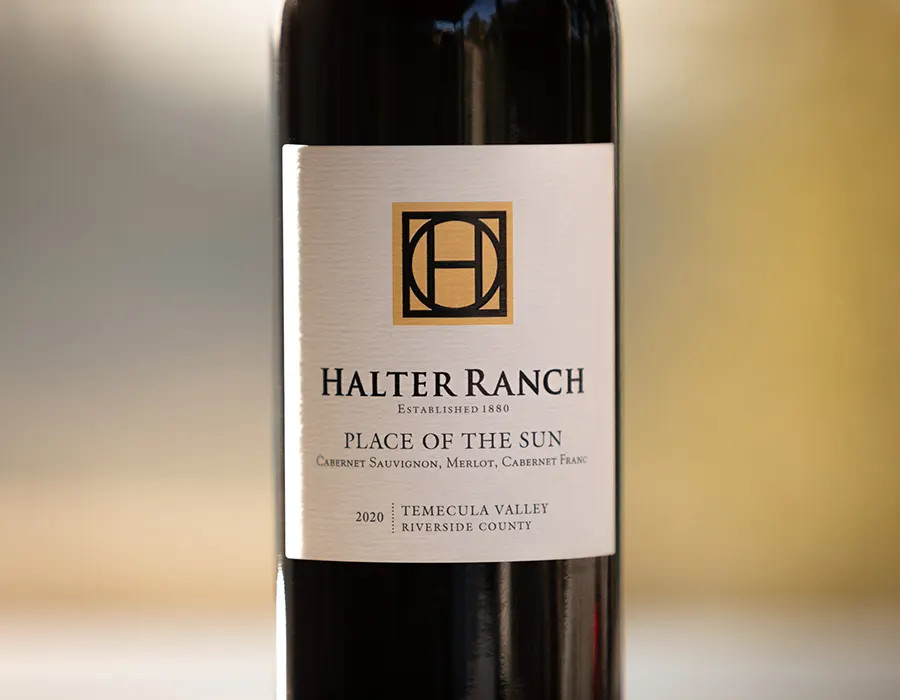 Media Trade Partners
As a prominent winery in the Temecula Valley, we value our relationships with media trade partners. These partnerships allow us to share our story and the unique offerings of Halter Ranch Temecula with a wider audience. Through collaborations, we can provide you with even more comprehensive coverage, exclusive content, and access to special events. Keep an eye out for our media trade partners as you explore our website.
Copyright
All content, images, and information on the Halter Ranch Temecula website are protected by copyright. It is important to respect these rights and refrain from using any material without proper permission. If you have any questions or need further information, please contact us directly. We appreciate your understanding and cooperation in preserving the integrity of our brand.