Imagine living in a vibrant community where waterfront living meets modern amenities. Welcome to Cape May at Harveston, a picturesque community of apartments and townhomes nestled in the heart of Temecula, CA. Situated along the serene waterfront of Lake Harveston Park, this community offers a truly idyllic setting. With Harveston Market and exemplary schools just a short walk away, convenience is at your doorstep. As part of Riverside County's premier master-planned community, Harveston, residents have access to a host of amenities including a seasonal heated pool, splash pad, yoga spin studio, and a dog park. Inside the apartments and townhomes, enjoy a contemporary living experience with features such as 9-foot ceilings, in-unit washer/dryer, stainless steel appliances, and quartz countertops. Whether you're looking for a cozy one-bedroom apartment or a spacious three-bedroom townhome, Cape May at Harveston has a variety of floor plans to suit your needs. Built in 2006, this community boasts 300 units spread across three stories. Plus, with pet-friendly options available, furry friends are welcome to join in on the fun. Experience the beauty of waterfront living combined with top-notch amenities at Cape May at Harveston in Temecula.
Location
Overview of Temecula
Temecula is a vibrant city located in Riverside County, California. Known for its beautiful vineyards and rolling hills, Temecula offers a picturesque setting for residents to enjoy. With its mild climate and close proximity to major cities like San Diego and Los Angeles, Temecula attracts individuals and families looking for a peaceful lifestyle with easy access to urban amenities.
Harveston Community
Cape May at Harveston is nestled within the highly sought-after Harveston community. As part of Riverside County's top-ranking master-planned community, Harveston offers a unique and inclusive living experience. The community is meticulously designed to create a sense of belonging and connection among its residents. With its well-maintained streets, beautiful landscaped parks, and friendly atmosphere, Harveston is truly a place you can call home.
Proximity to Lake Harveston Park
One of the standout features of Cape May at Harveston is its stunning waterfront location. Situated on the shores of Lake Harveston Park, residents can enjoy breathtaking views and tranquil walks along the lake. Whether you're an avid jogger, a nature lover, or simply someone who appreciates the serenity of the water, living so close to Lake Harveston Park provides endless opportunities for relaxation and recreation.
Walking Distance to Harveston Market
Convenience is a top priority for many individuals when choosing a place to live, and Cape May at Harveston delivers on this aspect. Within easy walking distance, residents can find the Harveston Market, a local shopping center that offers a variety of stores and services. From grocery shopping to grabbing a cup of coffee or browsing through boutiques, the Harveston Market caters to all your everyday needs, saving you time and effort.
Nearby Schools
For families with children, the proximity to quality schools is an essential consideration. Cape May at Harveston is fortunate to be located near several outstanding schools, providing residents with excellent educational opportunities for their children. From elementary schools to middle schools and high schools, Temecula boasts a range of educational options that prioritize academics and personal growth.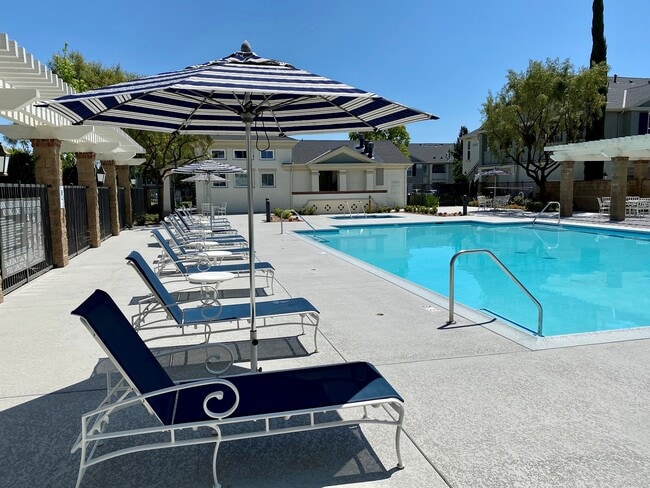 This image is property of images1.apartments.com.
Amenities
Seasonal Heated Pool
Escape the summer heat and take a refreshing dip in the seasonal heated pool at Cape May at Harveston. Whether you're a lap swimmer or simply want to relax poolside with a good book, the pool offers a rejuvenating oasis for residents to enjoy. Gather with friends and neighbors, cool off, and make the most of the sunny Californian weather.
Splash Pad
Perfect for families with young children, the community's splash pad provides endless hours of fun and excitement. Watch as your little ones splash and play in the water features, creating memories that will last a lifetime. The splash pad is a great way to beat the heat while fostering a sense of community and bonding among residents.
Yoga Spin Studio
Staying fit and active is made easy at Cape May at Harveston with its state-of-the-art yoga spin studio. Whether you prefer yoga, spinning, or a combination of both, the studio offers a space for residents to engage in their favorite workouts. Achieve your fitness goals, relieve stress, and enjoy the convenience of having a fully equipped fitness center right at your doorstep.
Dog Park
For our furry friends, Cape May at Harveston proudly provides a dedicated dog park where pets can socialize and play. Let your dogs roam off-leash in a secure and controlled environment, allowing them to burn off some energy and make new canine companions. The dog park is a testament to our commitment to creating a pet-friendly community where all residents, including their beloved pets, feel welcome.
Apartment/Townhome Amenities
Cape May at Harveston offers a wide range of amenities within each apartment and townhome. From the moment you step through the door, you'll be greeted with features designed to enhance your living experience. Enjoy the luxury of 9-foot ceilings, which create an open and spacious ambiance. In-unit washer and dryers eliminate the need for laundromats and provide added convenience. The sleek and modern stainless steel appliances add a touch of sophistication to your kitchen, while the quartz countertops provide both style and durability. These amenities are thoughtfully included to ensure that residents have everything they need to live comfortably and luxuriously.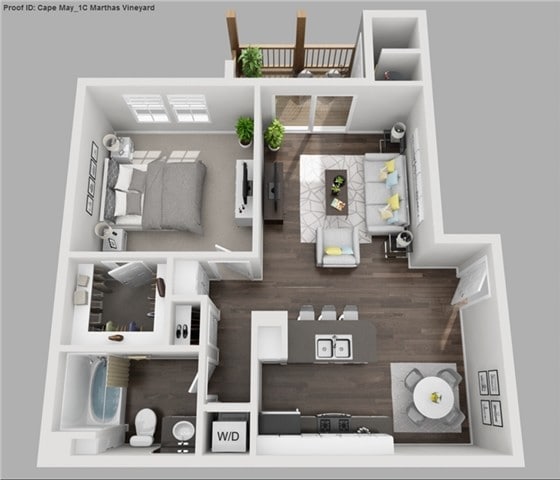 This image is property of images1.apartments.com.
Pet-Friendly Community
Restrictions and Guidelines
At Cape May at Harveston, we understand that your pets are part of your family. That's why we proudly welcome pets to our community. However, to ensure the well-being and safety of all residents, we do have certain restrictions and guidelines in place. Breed restrictions and weight limits may apply, so it's advisable to check with our friendly staff for more information. Additionally, we kindly request that all pet owners adhere to responsible pet ownership practices, such as cleaning up after your pets and keeping them on leashes when outside your home. By following these guidelines, we can maintain a harmonious and enjoyable living environment for everyone.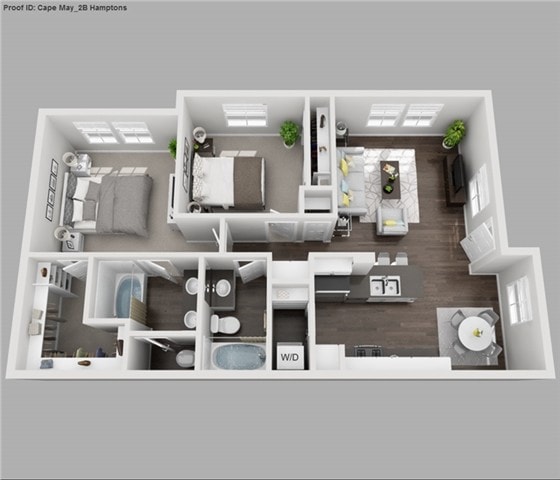 This image is property of images1.apartments.com.
Floor Plans
Range of Bedrooms
Cape May at Harveston offers a diverse selection of floor plans to suit various lifestyle needs. Whether you're a young professional seeking a cozy one-bedroom apartment or a growing family in need of extra space, we have you covered. Our range of bedrooms includes one, two, and three-bedroom units, allowing you to find the perfect home that fits your unique requirements.
Apartment and Townhome Options
Within each floor plan category, Cape May at Harveston provides a variety of apartment and townhome options. Whether you prefer the convenience of an apartment or the added privacy and space of a townhome, you can find the right fit for you. Each unit is thoughtfully designed with modern finishes and luxurious touches, ensuring that every home exudes comfort and style. With these options at your disposal, you can create a living space that truly reflects your personality and preferences.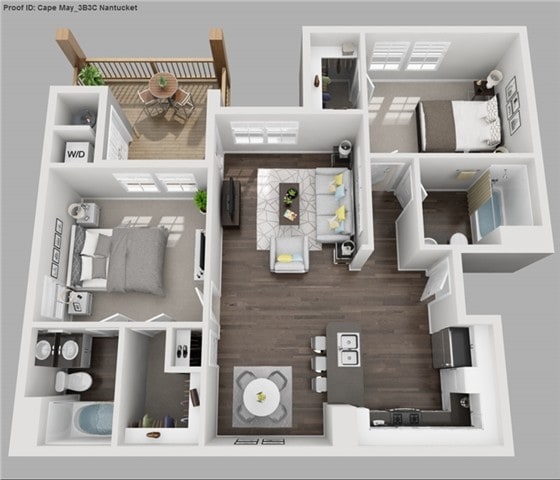 This image is property of images1.apartments.com.
Construction and Unit Details
Year Built: 2006
Cape May at Harveston was constructed in the year 2006, showcasing the advantage of having a modern and well-maintained property. The relatively recent construction ensures that the community meets current standards in terms of safety, functionality, and aesthetics.
Total Units: 300
With a total of 300 units, Cape May at Harveston offers a thriving community environment where residents can connect and build relationships. The abundance of units provides a sense of belonging and diversity, making it easy to forge connections and create lasting memories with neighbors and friends.
Number of Stories: 3
Nestled within a three-story building, Cape May at Harveston strikes the perfect balance between accessibility and privacy. With three levels to choose from, residents can opt for a ground-level unit with easy access or enjoy the elevated views from the upper floors. The three-story design adds to the architectural appeal of the community, creating a visually pleasing aesthetic.
Unit Features
Each unit at Cape May at Harveston is thoughtfully designed to provide a comfortable and modern living space. Enjoy the abundance of natural light that streams through large windows, creating an inviting and bright atmosphere. The 9-foot ceilings add to the sense of openness, while the in-unit washer and dryer provide the utmost convenience. High-quality stainless steel appliances bring a touch of sophistication to your kitchen, while the quartz countertops offer both style and durability. These features, among others, culminate in a living space that combines luxury and functionality.
Living at Cape May at Harveston means enjoying the best of both worlds – a vibrant community in an idyllic location. With its top-notch amenities, pet-friendly atmosphere, and well-designed units, Cape May at Harveston provides residents with a truly exceptional living experience. Whether you're seeking a relaxing stroll by the lake, a refreshing swim in the pool, or a cozy night at home, Cape May at Harveston has it all. Come and discover why Cape May at Harveston is the place to call home in Temecula.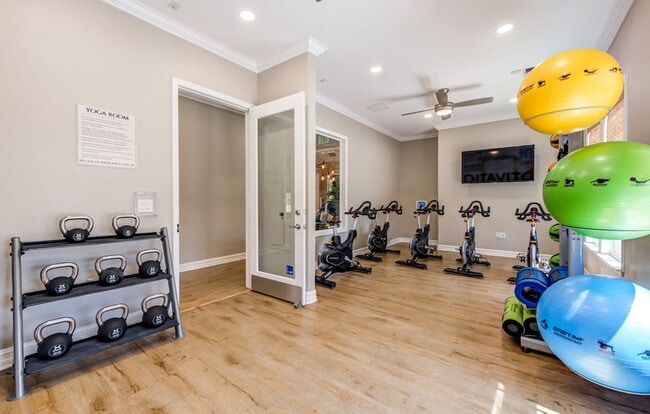 This image is property of images1.apartments.com.