Prepare for a truly fun and memorable wine country experience at Bel Vino Winery in Temecula, California. This boutique winery, nestled on a 40-acre vineyard, offers guests breathtaking views and a warm, welcoming atmosphere. With friendly staff, live music on the weekends, and a wide range of delicious wines, Bel Vino is the perfect destination for wine lovers looking for an exceptional tasting experience. Whether you're enjoying a glass of their award-winning reds, exploring their beautiful tasting room and barrel room, or indulging in a gourmet meal at their weekend Bistro, Bel Vino Winery promises to make your visit unforgettable.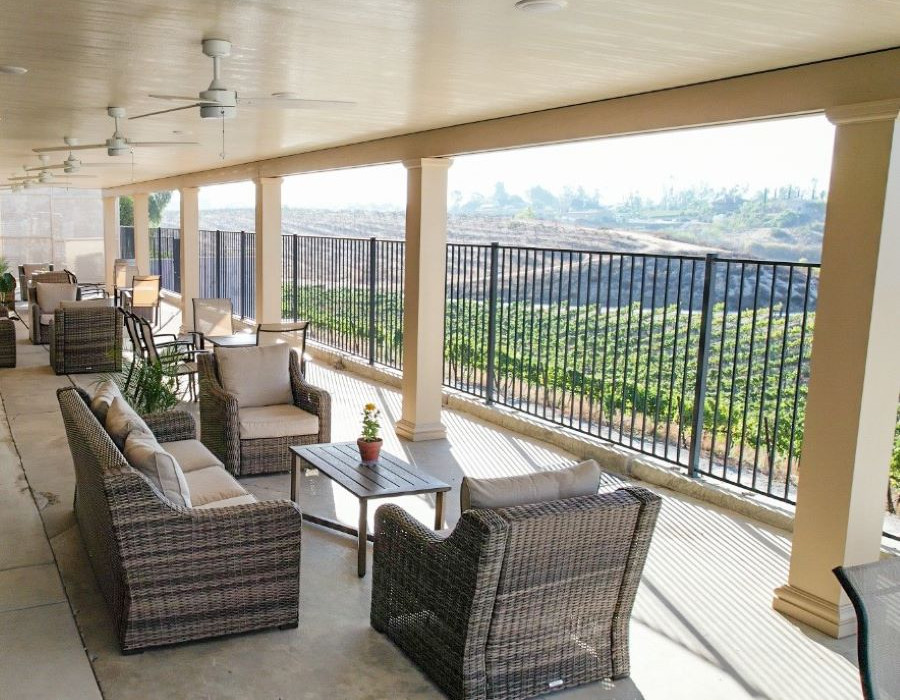 Bel Vino Winery Overview
Welcome to Bel Vino Winery, where you can indulge in an authentic wine country experience in the heart of Temecula, California. This boutique winery is situated on a breathtaking 40-acre vineyard, offering guests the most spectacular views in the area.
At Bel Vino, we pride ourselves on providing exceptional service and creating a friendly and inviting atmosphere. Our staff is dedicated to ensuring that your visit is enjoyable and memorable. Bel Vino Winery is the perfect destination whether you're a wine enthusiast or simply looking for a fun day out.
Authentic Wine Country Experience
Bel Vino Winery offers an authentic taste of wine country right here in Temecula. When you step onto our property, you'll be immersed in the vineyard's beauty and the surrounding landscape's serenity. Take a stroll through the picturesque vineyards or relax on our outdoor patio while sipping on a glass of our award-winning wine.
Our Tasting Room and Barrel Room in a beautifully converted horse stable provide a unique ambiance for wine tasting. As you sample our diverse selection of up to 30 wines, including gold medal winners and Southern California's finest reds, you'll be guided by our knowledgeable staff, who will share their expertise and passion for winemaking.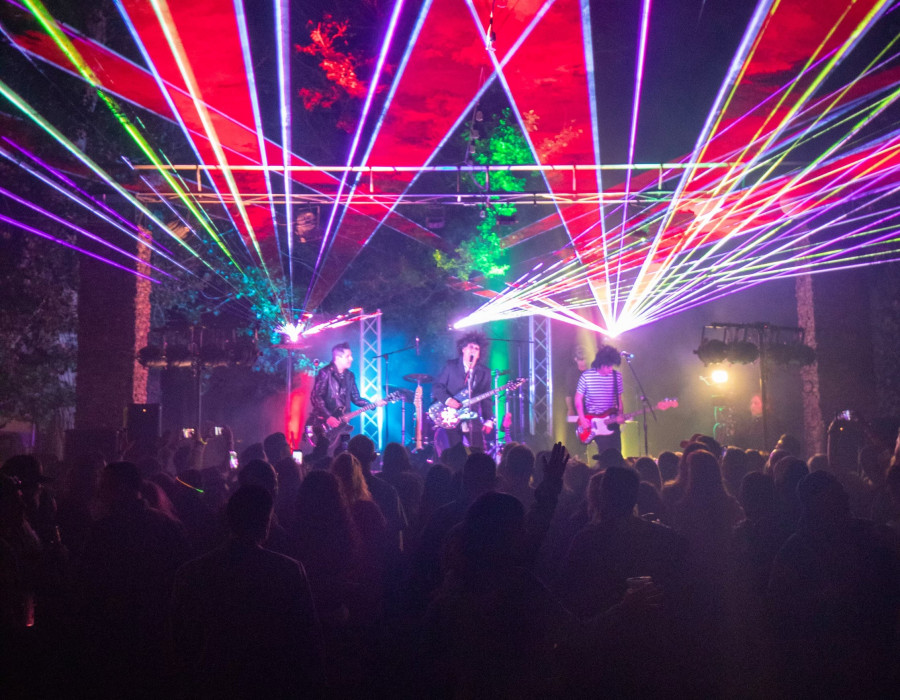 Spectacular Views in Temecula
One of the highlights of visiting Bel Vino Winery is the breathtaking views. Set against the backdrop of rolling hills and lush vineyards, our winery offers some of the most spectacular vistas in Temecula. As you sip on your favorite wine, you can take in the natural beauty of the surrounding landscape and truly appreciate the essence of wine country.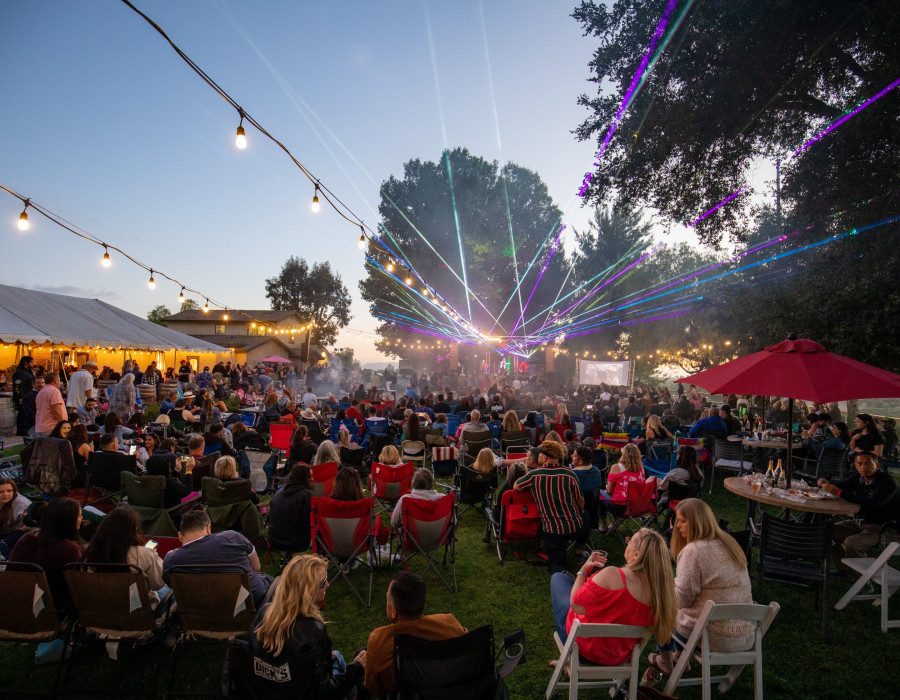 Amenities and Services
From wine tasting to dining and special events, Bel Vino Winery offers a range of amenities and services to enhance your experience.
Tasting Room and Barrel Room
Our Tasting Room and Barrel Room, housed in a converted horse stable, provide a charming setting for wine tasting. Here, you can immerse yourself in the rustic ambiance while sampling our exceptional wines. Our knowledgeable staff will guide you through the tasting experience, sharing insights about the varietals and winemaking process.
Gourmet Weekend Bistro
Indulge in a culinary delight at our Gourmet Weekend Bistro, where you can enjoy delicious food paired with our exceptional wines. Whether you prefer indoor or outdoor dining, our Bistro offers a cozy and inviting atmosphere to savor delectable dishes made with locally sourced ingredients.
Complimentary Live Music
Enhance your visit with complimentary live music on the weekends. Sit back, relax, and enjoy the sounds of talented local musicians as you sip on your favorite Bel Vino wine. The combination of great wine, live music, and beautiful surroundings creates a truly memorable experience.
Wedding and Event Spaces
Planning a special occasion? Our winery offers stunning wedding and event spaces that are perfect for celebrating life's most important moments. Whether you're hosting an intimate gathering or a grand celebration, our experienced event team will work with you to create a magical and unforgettable experience for you and your guests.
Limo/Bus Policy
If you're planning to visit Bel Vino Winery with a large group, we kindly ask that you make a reservation in advance. Our dedicated team can assist you in arranging transportation and ensuring a seamless experience for your group.
Food Services
During our Tribute Concerts on Fridays from 6pm-9:30pm and on Saturdays and Sundays from 11am-4pm, our Bistro offers food services for you to enjoy alongside our exceptional wines. From savory dishes to delectable desserts, our menu is designed to complement the flavors of our wines and enhance your overall experience.
Hours of Operation
We are open Monday, Wednesday, Thursday, Friday, Saturday, and Sunday from 11am-5:00pm. Please note that on Tuesday, our winery is closed. On Friday nights from 6:00-10pm, as well as all day on Saturdays and Sundays, we welcome guests aged 16 and older. Bel Vino Winery is a family-friendly destination Monday through Friday during normal tasting room hours.

Bel Vino Winery Varietals
At Bel Vino Winery, we pride ourselves on the quality and diversity of our wines. Our vineyard is dedicated to cultivating the finest varietals, resulting in an impressive selection for you to enjoy. Here are some of the varietals you can expect to find:
Cabernet Franc
Cabernet Sauvignon
Chardonnay
Malbec
Merlot
Sauvignon Blanc
Syrah
Vermentino
Viognier
Zinfandel
White Blend
Red Blend
Sparkling
No matter your preference, our winery offers something to suit every taste.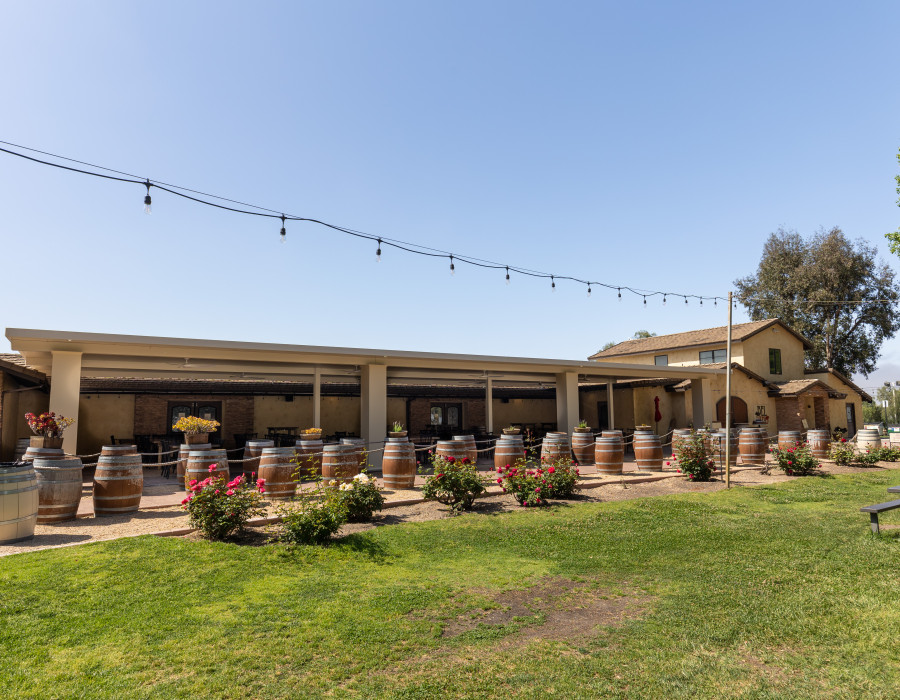 Bel Vino Winery Events
Bel Vino Winery hosts a variety of exciting events throughout the year, providing an opportunity for guests to enjoy our wines in a lively and social atmosphere. Here are some of the events you can look forward to:
Journey Tribute Concert
On September 15th, we're thrilled to host a Journey Tribute Concert at Bel Vino Winery. Experience the iconic music of Journey performed by a talented tribute band while sipping on our award-winning wines. It's sure to be a night filled with great music, great wine, and an unforgettable atmosphere.
Membership
Become a member of our winery and enjoy exclusive benefits, including discounted pricing, access to members-only events, and priority reservations for weddings and special events. Our membership program is designed to enhance your Bel Vino experience and allow you to fully immerse yourself in all that our winery has to offer.