Experience Spain's rich history and vibrant culture at Altisima Winery, located in the picturesque Temecula Valley Wine Country. With roots dating back to California's earliest wine regions, Altisima Winery celebrates Spanish heritage by curating unique Spanish wines and creating a warm and inviting atmosphere for guests. Nestled on the De Portola Wine Trail, the winery boasts stunning contemporary architecture, breathtaking views, and a world-class restaurant and tasting room. Whether you're a wine enthusiast or simply looking to immerse yourself in Spanish traditions, Altisima Winery offers a memorable experience that will leave a lasting impression.
Altisima Winery
Welcome to Altisima Winery, where Spanish heritage meets the scenic beauty of Temecula Valley Wine Country. Nestled on the De Portola Wine Trail, Altisima Winery offers a unique and unforgettable experience for wine enthusiasts and novices alike. With its stunning contemporary architecture, world-class restaurant, and picturesque views, Altisima Winery is the perfect destination to indulge in Spanish wines and create lasting memories.
Location and Amenities
Winery Info
Altisima Winery is located at 37440 De Portola Road in Temecula, California. With its prime location on the De Portola Wine Trail, the winery is easily accessible and offers a convenient stop for wine tasting and exploration.
Food Services
At the Vineyard Restaurant, Gaspar's is Altisima Winery's gastronomic gem, serving modern cuisine with a Spanish flair. Whether you're craving tapas or a full-course meal, Gaspar's offers a diverse menu that perfectly complements the Spanish wines. The restaurant operates from Monday to Thursday, 11 am to 5 pm, and Friday to Sunday, 11 am to 6 pm. Please note that hours and offerings may vary seasonally, so visiting the website for updates is best.
Limo/Bus Policy
For guests arriving by limo or bus, Altisima Winery has a convenient policy in place. Partnered tour companies are accepted daily between 11:00 am and 3:00 pm, with special tasting prices. All other transportation services are accepted daily between 11:00 am and 1:00 pm. For more information or to make arrangements, please get in touch with reservations@altisimawinery.com.
Hours
Altisima Winery's Tasting Room, Members Lounge, and Restaurant are open to visitors throughout the week. From Monday to Thursday, the operating hours are from 11:00 am to 5:00 pm. On Fridays to Sundays, the winery extends its hours to 11:00 am to 6:00 pm. Whether you're seeking a midweek escape or a weekend getaway, Altisima Winery offers a warm and inviting ambiance to enjoy its offerings.
History and Heritage
Altisima Winery proudly celebrates the rich history and heritage of California's oldest wine regions. Inspired by Gaspar De Portola's exploration through Las Californias, Altisima Winery aims to bring the culture and warmth of Spanish traditions to modern-day Temecula. Just as De Portola made new discoveries during his journey, Altisima Winery curates and cultivates unique Spanish wines that reflect the region's heritage. Every sip of wine at Altisima is an invitation to step into the past, embracing the flavors and stories that have shaped the winemaking traditions of Temecula Valley.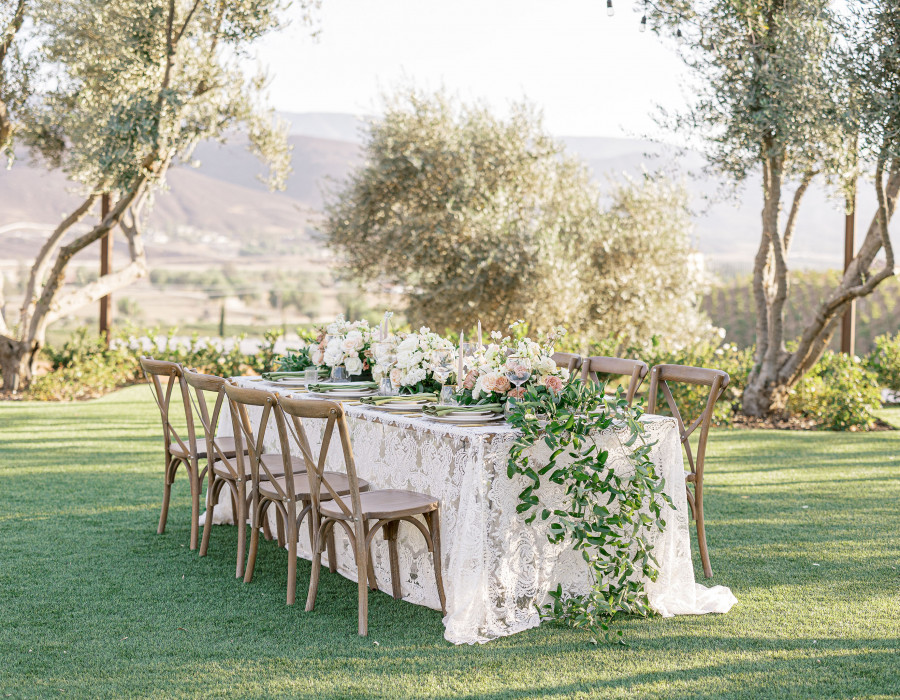 Curating Spanish Wines
Altisima Winery takes pride in curating a selection of Spanish wines embody the essence of Temecula Valley. From rich and bold reds like Cabernet Sauvignon and Tempranillo to crisp and refreshing whites like Pinot Grigio and Viognier, Altisima's wine collection offers a range of flavors to suit every palate. With a focus on quality and craftsmanship, the winemakers at Altisima create wines that pay homage to Spain's winemaking heritage while incorporating the unique characteristics of the Temecula Valley terroir. Each bottle tells a story, inviting you to delve into the world of Spanish wines.
Contemporary Architecture and Scenic Views
As you approach Altisima Winery, you'll be greeted by its stunning contemporary architecture seamlessly blending with the natural surroundings. The expansive open-air decks and lounges provide panoramic views of the vineyards and rolling hills, creating a picturesque backdrop for wine tasting and relaxation. The modern design enhances the aesthetic appeal and allows guests to immerse themselves in the beauty of the surrounding landscape while enjoying world-class wines.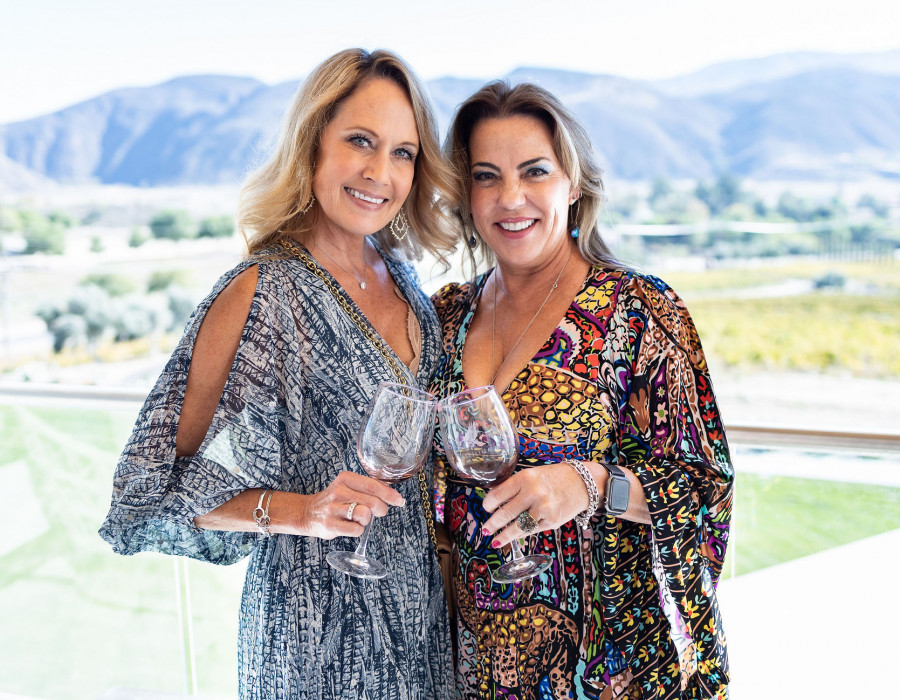 World-Class Restaurant and Tasting Room
Gaspar's at the Vineyard Restaurant is a culinary delight, offering a menu that combines modern cuisine with a Spanish flair. Indulge in a delectable array of dishes that perfectly complement the wines produced at Altisima Winery. Whether you're seeking a romantic dinner for two or a gathering with friends, Gaspar's provides an elegant and inviting atmosphere to savor each bite and sip. Pair your meal with a tasting at the winery's tasting room, where knowledgeable staff will guide you through the diverse selection of Spanish wines, sharing their expertise and passion along the way.
Memorable Experiences
At Altisima Winery, we believe that every visit should be a memorable experience. Beyond wine tasting and dining, the winery offers a range of additional activities and events to enhance your visit. From guided tours that delve into the winemaking process to live music performances that create a vibrant ambiance, there's always something happening at Altisima. The winery's commitment to providing exceptional experiences ensures that each visit is unique, leaving guests with lasting memories.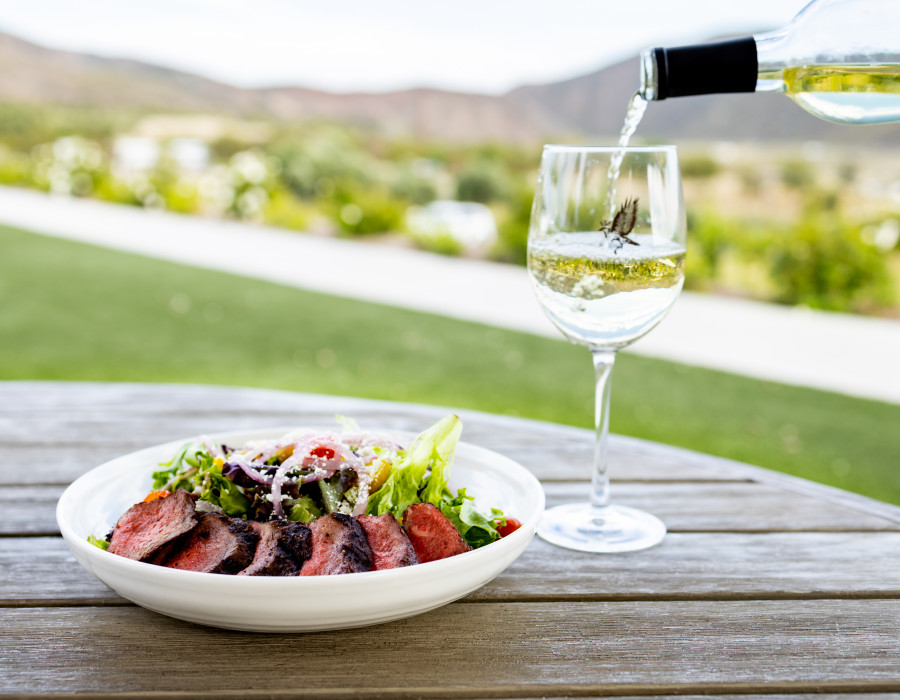 Upcoming Events
Altisima Winery hosts a variety of events throughout the year, catering to different interests and preferences. From self-care sunset markets to exclusive member parties, there's something for everyone to enjoy. Please keep an eye on the winery's event calendar so that you can stay updated on the latest happenings and plan your visit accordingly. Whether you're a wine enthusiast or looking for a memorable outing, Altisima Winery's events offer a perfect blend of entertainment, relaxation, and exquisite Spanish wines.
Connect With Altisima Winery
Follow them on social media to stay connected with Altisima Winery and receive the latest updates. You can engage with the winery's Facebook and Instagram pages to get a glimpse of the behind-the-scenes process, upcoming events, and special offers. By joining the Altisima community, you become part of a vibrant network of wine lovers who share a passion for Spanish wines and the beauty of Temecula Valley Wine Country.
In conclusion, Altisima Winery is a hidden gem in Temecula Valley Wine Country, offering a unique blend of Spanish heritage, contemporary architecture, scenic views, and exceptional wine and dining experiences. Whether you're a longtime wine connoisseur or a first-time visitor, Altisima Winery promises to transport you to the heart of Spain through its carefully curated collection of Spanish wines. Come and indulge in the flavors, history, and warm hospitality of Altisima Winery – a destination that celebrates the best of both worlds.

FAQ
What is Altisima Winery?
Altisima Winery is a celebration of the history and heritage of California's oldest wine regions, offering Spanish wines cultivated from vineyards in Temecula with elegant notes to suit any palate.
What does Altisima Winery offer?
Altisima Winery features a world-class restaurant, tasting room, and a member-only lounge. They are also planning to add a full resort, spa, and boutique hotel in the future.
What is the focus of Altisima Winery?
Altisima Winery focuses on finding and utilizing the best possible grapes to make the best available wines.
Can I visit Altisima Winery for a tasting?
Yes, Altisima Winery welcomes visitors to their tasting room where you can sample their Spanish wines.
Do I need a reservation to visit Altisima Winery?
Reservations are not required, but they are recommended to ensure availability, especially during peak times or for larger groups.
Can I purchase wine at Altisima Winery?
Yes, Altisima Winery offers wine for purchase. You can buy their Spanish wines to enjoy at home.
Can I attend events at Altisima Winery?
Yes, Altisima Winery hosts special events. You can attend these events and experience the unique atmosphere of the winery.
Is there a way to contact Altisima Winery?
Yes, you can find contact information for Altisima Winery on their website. They are available to answer any additional questions you may have.
What are the hours of operation for Altisima Winery?
The hours of operation for Altisima Winery can be found on their website. It is recommended to check the website for the most up-to-date information.
Source Links