Discover Akash Winery, a family-owned winery nestled in the picturesque Temecula Valley. This captivating winery is the result of a dream that began with a simple photo of a vineyard on a fireplace mantel. In 2010, the Patel family purchased a 20-acre parcel of land and planted vines that would flourish and bear fruit for their award-winning wines. With the guidance of renowned winemaker Renato Sais, Akash Winery crafts unique and familiar wines, offering something for every palate. Their contemporary labels symbolize a vibrant and evolving winery that invites you to join their extended family. From spirited gatherings and tasting events to yoga sessions on the patio, Akash Winery promises an unforgettable experience in the heart of Temecula Valley.
Discover Akash Winery
If you're looking for a winery that offers exquisite wines, beautiful vineyards, and a welcoming atmosphere, look no further than Akash Winery. This family-owned winery has a rich history, luxurious amenities, and a range of services, making it a must-visit destination in the Temecula Valley.
History of Akash Winery
The story of Akash Winery begins with a family's vision. Nalini, Ray, and their son Akash had a dream of owning a vineyard and producing exceptional wines. This dream became a reality in 2010 when they purchased a 20-acre parcel of prime vineyard land in the Temecula Valley. With the support of friends and extended family, the Patels embarked on a journey of growth and evolution.
The Patels collaborated with renowned winemaker Renato Sais to bring their wines to life. Together, they crafted unique and familiar wines, with two distinct labels sourced from their meticulously farmed estate vineyards and neighboring vines. The contemporary and eye-catching labels are a testament to the winery's vibrant and evolving nature.
Winery Amenities
When you visit Akash Winery, you'll be treated to a range of amenities that enhance your experience. Guided tours of the vineyards and winemaking facilities provide a behind-the-scenes look at the winemaking process. Wedding and event spaces offer a stunning backdrop for special occasions, while live music events add a festive ambiance. The winery is also dog and family-friendly, so you can bring your furry friends and little ones along. Don't forget to visit the gift shop, where you can find unique items to commemorate your visit.
Winery Info
Akash Winery is located at 39730 Calle Contento in Temecula. If you have any questions or need more information, you can reach them at 951.888.1393. The winery is owned by Ray and Akash Patel and was established in 2010. Currently, they produce around 10,000 cases of wine each year.

This image is property of www.temeculawines.org.
Food Services
To complement their exceptional wines, Akash Winery offers a variety of food options. On Fridays to Sundays, you can indulge in delicious wood-fired pizza, sandwiches, and salads from Bocconcini Brews. And on Tuesdays to Thursdays, you can enjoy mouthwatering tacos from Boyz Tacos. These delectable food options are the perfect accompaniment to a day of wine tasting.
Limo/Bus Policy
If you're planning a large group outing to Akash Winery, they have a policy in place to accommodate your transportation needs. With advance notice of 48 hours, large parties using group transportation are welcome. Additionally, on weekends, the winery warmly welcomes large group tastings between the hours of 10 am and 12 noon. To ensure a smooth arrival, please contact info@akashwinery.com to secure your date and time.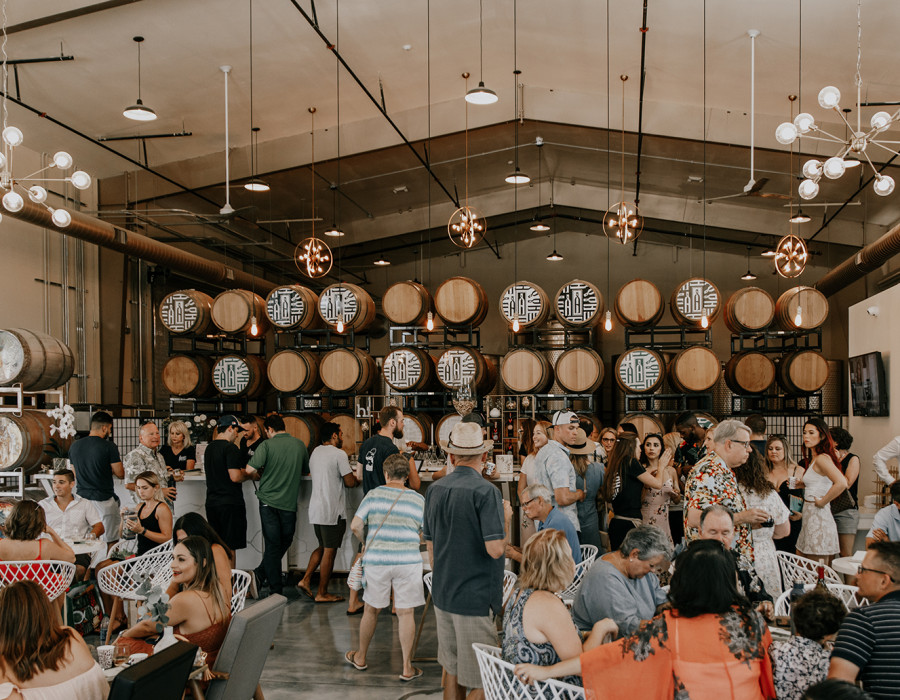 Hours
Akash Winery is open throughout the week, but the hours vary depending on the day. On Mondays, Wednesdays, Thursdays, and Sundays, the winery opens at noon and closes at 6 p.m. On Tuesdays, the winery is open until 8 p.m., and on Fridays, it opens at 11 a.m. and closes at 6 p.m. Saturdays are reserved for guests aged 21 and above, with opening hours from 11 a.m. to 8 p.m.
Winery Events
At Akash Winery, there's always something exciting happening. One of their popular events is Yoga on the Vineyard Patio, where you can relax, rejuvenate, and enjoy the serenity of the vineyard. If laughter is more your style, don't miss Laughs by the Glass, a comedy event that will have you in stitches. These events are just a taste of the vibrant and lively atmosphere that Akash Winery offers.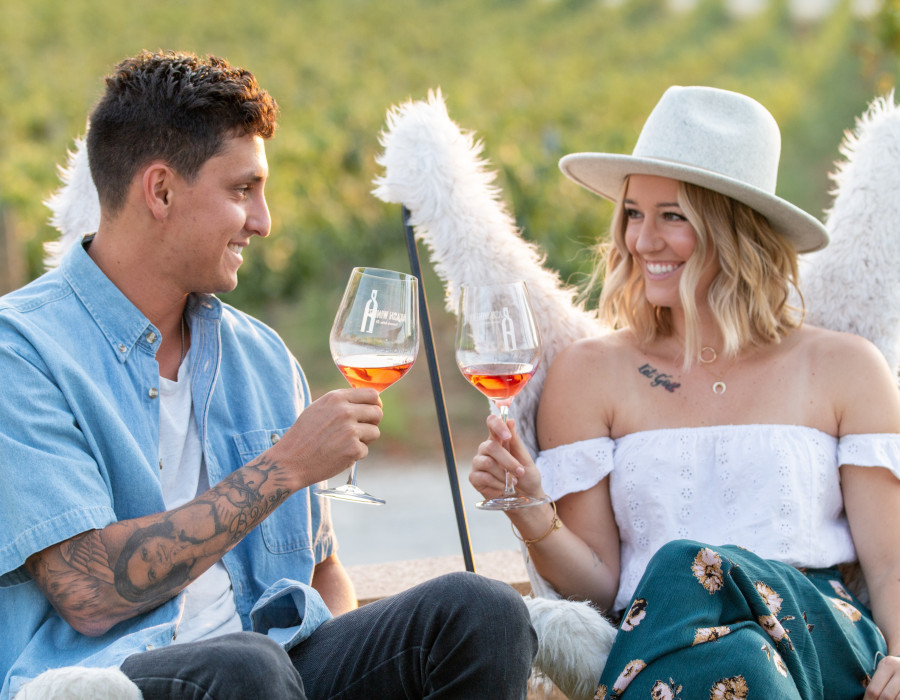 Joining Akash Winery
Becoming a member of Akash Winery comes with its own set of benefits. As a member, you'll have access to exclusive wines, discounts on purchases, and priority invitations to special events. To join, simply contact their membership team, who will be happy to assist you and provide all the necessary information.
Artful Tasting Room and Patio
In 2019, Akash Winery opened its artful and lively tasting room and patio to the public. This beautiful space is perfect for spirited gatherings, tasting events, and wine club pickup parties. Whether you want to enjoy a yoga session on the patio, picnic in the vineyard, or relax with a glass of wine at sunset, the tasting room and patio offer a delightful experience.
Upcoming Events
To stay in the loop about the latest happenings at Akash Winery, keep an eye on their upcoming events. From yoga sessions to comedy shows, there's always something exciting on the horizon. Don't miss out on the opportunity to be part of the Akash Winery community and create beautiful memories.
When you visit Akash Winery, you'll immerse yourself in a world of exceptional wines, stunning vineyards, and warm hospitality. The Patel family's passion and dedication shine through in every aspect of the winery, from the carefully crafted wines to the welcoming amenities and events. So, grab your friends and family, and embark on a memorable journey at Akash Winery in the beautiful Temecula Valley.